You are the biggest cricket fan. Agreed! You think you know everything about cricket and no one can challenge you. Not agreed! You definitely are one of the biggest fans of cricket, a religion of sports but there are some amazing facts that we bet you didn't know. You like it or not, but it's not possible to not get affected by the cricket fever if you live in India. You may not be a cricket fan but some facts have ingrained into your system from Indian society. For all the fans and non-fans, our research of such amazing Cricket Facts is bound to surprise you. We present you the 10 such Cricket Facts that are bound to mind boggle you.
Cricket Facts that are bound to Mind Boggle You
Kapil Dev:-
This name is bound to be taken when it comes to Cricket in India. Who better to start than Kapil Dev's facts who brought India's first World Cup Trophy home? Who doesn't remember the cricketer who came to bat at 17/5 and scored 175 not out in the 1983 World Cup against Zimbabwe? Well, it was an Indian cricketer's first century in ODIs. Isn't it record making? And, he was never run out during the 184 innings.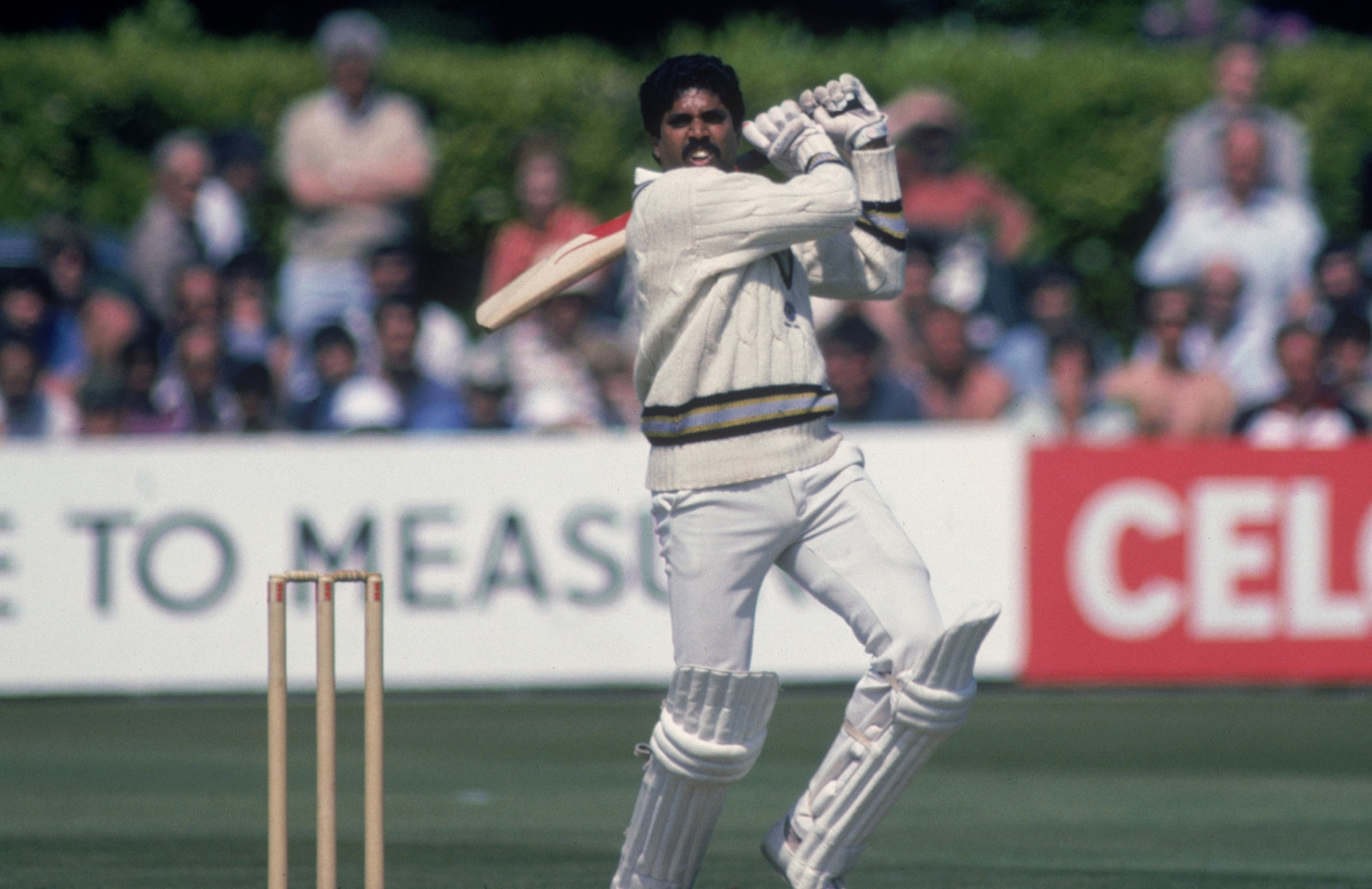 Kapil Dev, the Indian captain under whom India won the first ICC World Cricket ensured that he remained fit for all the matches. Yes, he had not missed any match due to an injury in the course of his 16-year career. He has a rival though when it comes to the list of fittest cricketers. South Africa's AB De Villiers has also not missed any match in his 10-year career.
Famously known the Haryana hurricane, he led the Indian team to an unexpected title victory in the 1983 World Cup. Kapil also has a decent record of scoring 669 runs and picking up 28 wickets in 26 matches in the World Cup matches. The former Indian skipper had scored 669 runs in 26 matches at the batting average of 37.16 and had 28 wickets at the bowling average of 31.85.
Sachin Tendulkar:-
We can never forget our beloved Sachin Tendulkar in any discussion related to cricket. Known as the God of an international sport, he has made many records ensuring that he owns the game. We know the record of his centuries but did you know he also holds the record of scoring the maximum number of the 90s in a cricket match. He made his international Test debut in 1989 with 23 other debutants. The last of them, Chris Cairns from New Zealand retired from professional cricket in 2004. Not only is Tendulkar considered a god of cricket, his belongings to possess some special blessings. Shahid Afridi scored his fastest century in 1996 against Sri Lanka in Nairobi.
Confused how the two are related? He scored this history using Tendulkar's bat. He forgot to pack his bat due to a hectic schedule and got Tendulkar's bat for the match. And he ensured to not disappoint anyone and scored a century in mere 37 balls. Cricket in India does not just give an adrenaline rush to our cricketers but the fans as well and when it comes to India-Pakistan matches, the cricket fever sees another limit. But do you know Tendulkar has also played for Pakistan? The countries might have their problems but this cricketer knows the meaning of sportsmanship which is the most important in any sport.
In a practice match between India and Pakistan at the Brabourne Stadium in 1987, Tendulkar

played as a substitute fielder for Pakistan during the match. Isn't it a sweet gesture?

He became the second player in the world to play as many as six World Cup tournaments.

The legendary batsman has scored 2278 runs in 45 matches at an average of 56.95. Tendulkar was in dazzling form in the 1996 World Cup and played some magnificent innings for the Indian team.

But not all times can be good. He could not perform his best in the 1999 World Cup but ensured his best return. He came back strongly and won the Man of the tournament award after scoring 673 runs in the 2003 World Cup. The little master is still the highest run-scorer in World Cup history. He has 2278 runs in 45 matches at an average of 56.95.
Other Cricket Facts
They are undoubtedly handsome too and their everyday record making just adds icing on the cake.  Ever imagined any cricketer getting a kiss during a match? Well, well, well, the first Indian to make that record was Abbas Ali Baig in 1960 when playing against Australia. After Baig completed his half-century at the Brabourne Stadium, a girl came running and kissed Baig's cheek. Isn't that a moment to die for!

India won the historic World Cup in 1983 and in 1986 (three years later) the Indian side won its first ever Test at Lord's.




India could not win the World Cup for a long time after that but as is said history repeats itself. India won its second World Cup, 28 years later in 2011 and guess what? India won its second-ever Test at Lord's three years later in 2014.

Chetan and Ishant took 5 and more wickets; they both are "Sharma".

Vengsarkar and Rahane both score a century, both are of Mumbai origin.

Both the years, Fifa World Cup final was between Argentina and Germany.

Who says that physical disability shatters dreams when a person's morale is high. We are talking about Martin Guptill who lost 3 toes at the age of just 14. A forklift truck drove over his foot.

When Stephen Fleming visited him in the hospital, this two-toed cricketer resolved to play for the New Zealand cricket team and he scored an unbeaten double hundred at the recently conducted World Cup. That's the kind of heart and spirit any sportsman requires.

Isn't this world full of surprises and coincidences?

There is only one person in this entire world who has witnessed the 10-wicket achievement of both Jim Laker and Anil Kumble. That person is Richard Stokes.

Stokes was just 10 years old when he witnessed the unfolding of the 10 wicket cricket played by Jim Laker during the 1956 Old Trafford Test against Australia. Surprisingly, 43 years later, Stokes also witnessed Anil Kumble, Cricket Facts as he took 10 wickets during a test match against Pakistan. What is even more surprising is that these are the only two test matches that Stokes has watched in his entire life.
IPL Facts
Sachin Tendulkar and Virat Kohli are the only two Indian players to have won the most valuable player award in the history of IPL.

There have been no record untouched Cricket Facts by Tendulkar.

Sachin Tendulkar became the first Indian player to win an orange cap in IPL. He scored 618 runs in just 15 matches and made a record of 5 fifties in IPL 2010
Some IPL Teams have stark contrast when it comes to their captaincy. While Chennai Super Kings is the only IPL team to never change its captain. Their belief in MS Dhoni stands strong. But it's comical to see Kings XI Punjab to change their captain in every season. Other teams like Royal Challengers Bangalore also are firm with captaincy sticking around with Virat Kohli.
Reasons for sticking with Dhoni:
MS Dhoni had to face a disappointing World Cup campaign in 2007 when led the Indian team in the 10th edition of the tournament. He struggled throughout the tournament but didn't let it come in the way of his performance.  
Batted at number 5 in the 2011 World Cup, Dhoni ensured to bring the trophy home by chasing a tough target in the final against Sri Lanka. He scored unbeatable 91 runs in the game.
He also played a huge role in India's World Cup campaign in 2015 where the team reached the semi-final.
His experience serves as guidance for the rookies in the team. His relationship with Kohli is compared with that of Chanakya and Chandragupta Maurya.
He is respected not just in India but all around the globe. The great Adam Gilchrist has recorded Dhoni above himself.
Reasons for sticking with Kohli:
It was his first performance in the World Cup and he managed to win a million hearts with his outstanding debut in 2011 World Cup. He continued making useful contributions from the middle order throughout the 2011 World Cup.
By the time World Cup 2015 arrived, the dashing batsman had grown in stature as an ODI batsman and he once again started the tournament on a high registering a brilliant hundred against arch-rivals Pakistan.
He is rightly called the chase master as he carries the skills and experience to understand the dynamics of a chase.
He has phenomenal numbers while chasing in ODIs. He has scored 6617 runs in 133 matches at an average of 68.21 and a strike rate of 94.43. He holds in his kitty 25 centuries while battling second and 21 of these have resulted in wins for India.
Robin Singh
Two Robin Singh have played cricket for India. The unique point is that both of them have played only one Test for India. One of them considered as India's ODI specialist played only one Test match against Zimbabwe in 1998. Later, his namesake and fast bowler Robin Singh junior played one Test against New Zealand in 1999. Both of them did not get a chance to play for India after their debut Test.
Let's provide some more Cricket Facts with one-liners:
English cricketer Alec Stewart scored 8463 Test runs during his Test Career. What is special about that? He was born on 8 April 1963 (8-4-63). Isn't it cool?

Who doesn't know the hard work any sportsperson has to put in his/her sport. Now imagine playing for two sports at national levels for one's country. Seems impossible? Asaif Karim of Kenya has played both International cricket and Tennis (Davis Cup, 1988) for his country, Kenya.

As discussed, the game and records are full of surprises and coincidences, South Africa during the first Test with Australia at Cape Town on 11/11/2011 needed 111 runs to win the match at 11:11 am.

Ups and downs are a part of life especially when it comes to sports. Sunil Gavaskar is one of the most famous Indian cricket players. He was the first batsman to reach 10,000 Test runs and ended his career with 34 Test centuries. But he was out thrice off the first ball of a Test. But he ensured to handle his defeat and always come back victoriously.
We hope now you can confidently say that you know cricket well.