Best Indian Athletes : In a country with the pollution of 1.2 billion produced marginal numbers of athletes is a sad story. Lack of infrastructure, guidance, and economic support are important factors in scripting this sad story. Besides this situation, there are many athletes broke these barriers and reached several heights in their career. Some of them even went on to break the international records set by legendary athletes.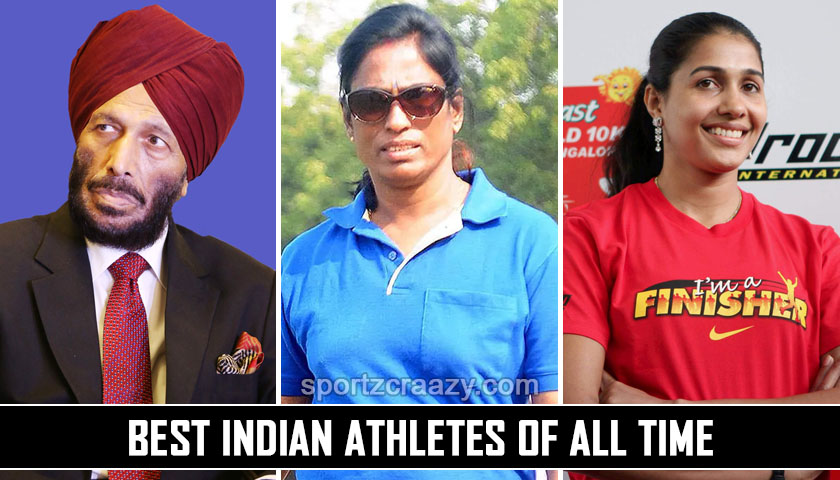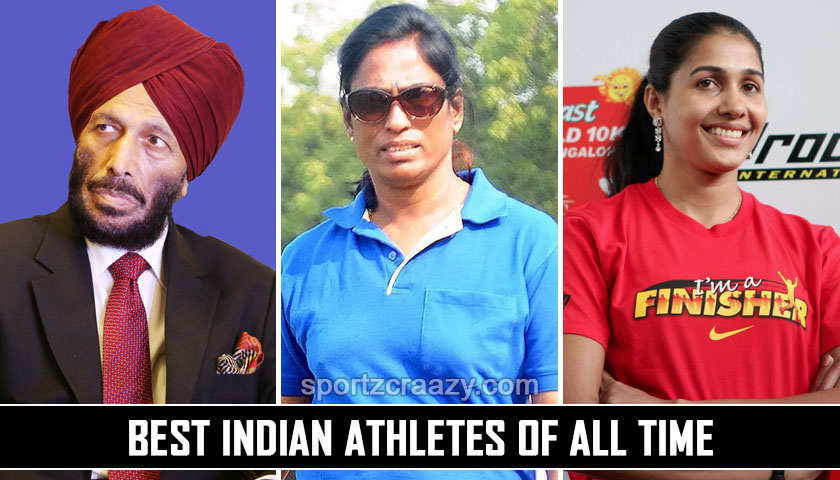 Born in a humble family, got trained with limited resources and winning medals for the country at international level is never an easy task. Undoubtedly sporting culture in India is improving and it is undergoing drastic change over the years. The sports have become a profession for many youngsters like other western countries and government is also taking necessary steps in finding and molding the right talents. Besides these hurdles, they are athletes who brought many laurels for the country at international level. Here is the list of top 10 athletes who made the country proud at the international arena.
Milkha Singh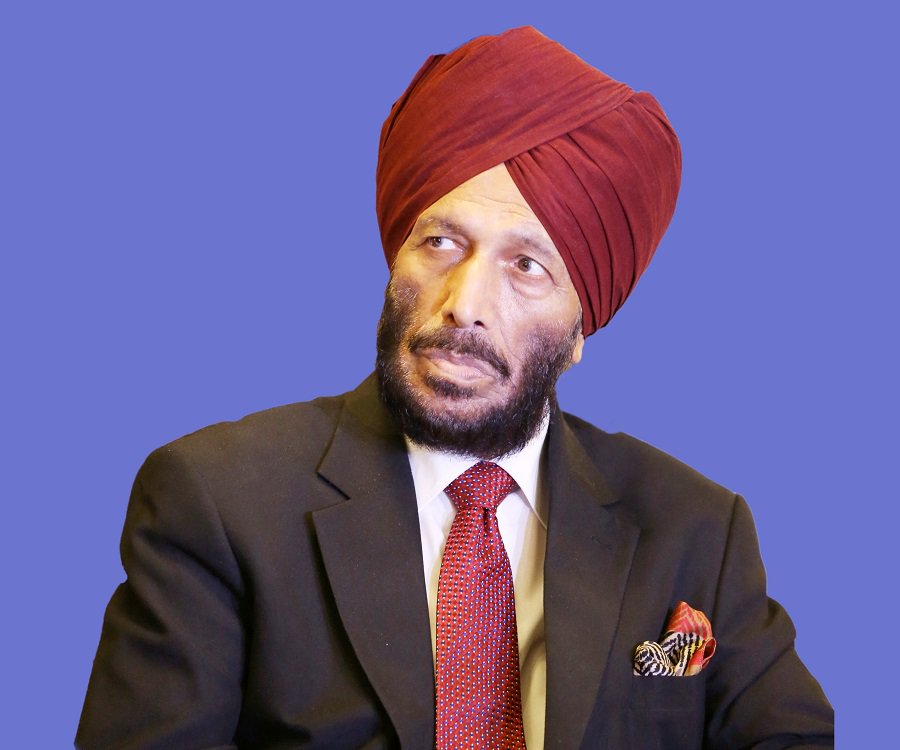 Nicknamed as flying Sikh, Milkha Singh was the lone warrior for Indian athletics at international events during the 1950s. He was introduced to athletics at Indian army and soon after he gained more interest in the sport and started training rigorously. His hard work paid off as he was selected to represent India in many international events during that time. He was born on 20th November 1935 at Muzaffargarh at Pakistan. He was orphaned during the partition as his parents, brothers and sisters have died during the riots.
During his playing days, Milkha Singh was so popular thanks to this solid performance at various international events. He won the gold medal for India in 1958 Asian games in 200m and 400m categories.
He carried the same form to commonwealth games later that year and scripted history by becoming the first individual athlete to bag a gold medal at commonwealth games for India. The record was broken only by Krishna Poonia in 2010 commonwealth games.
He also won the gold medal in 1962 Asian games. He also represented India in 1060 Olympics where he settled for 7th place.
Milka Singh is undoubtedly a true legend and a great inspiration for all budding athletes.
PT Usha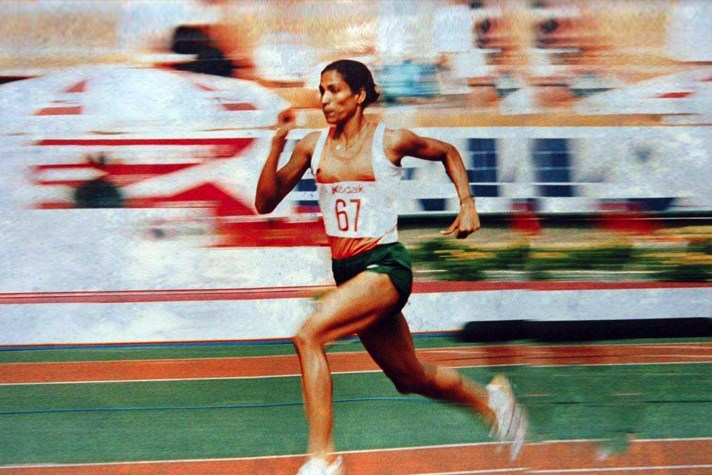 One of the most famous sporting stars of all time PT Usha showed the women in India has all potential to represent and bring more glory to the country. PT Usha inspired millions of women in the country to come out of the hurdles and take sports as their career opportunity and that starts reflecting these days. many young girls who take her as an inspiration are now started representing India at international level and bringing laurels to the country. The recently concluded Asian games are the prime example of this.
PT Usha was born in a humble family on 27th June 1964 at Payyoli Kerala. As a girl, she suffered a lot due to the poor family conditions and health issues. Nicknamed as "Payyoli express" and the "golden girl" she has won many accolades for India.
She won silver medals in 100m and 200m category at 1982 Asian games held in New Delhi
She made the country proud by winning gold medals under the categories like 100m, 200m 400m, 400m hurdles and 4x100m relay. This is one of the greatest moments for Indian athletic history. Since then she was nicknamed as "golden girl" of India
PT Usha was awarded the Arjuna award and Padma Shri in 1985. She played a vital role in the development of athletics in India.
Anju Bobby George
Nicknamed as "jumping queen" the name Anju Bobby George needs no introduction. She was one of the prominent faces of Indian athletics during the 2000s. She was more popular prior to the social media era where the sportspersons will only get recognition through news channels and newspapers. She was born on 19th April 1977 at Kottayam Kerala at school she was very much interested in sports.
She made the headlines when she went to bag the bronze medal at 2003 world championships in Paris. After that, she has won more medals at different events like the gold medal in 2002 Asian games and 2005 Asian championships. She again made podium finishes in 2006 Doha Asian games and 2007 Amman Asian championships.
Definitely a legend and true warrior she is the greatest advertiser for the athletics in India. She continues to contribute to the game by holding various administrative positions in different national associations.
Hima Das
Hima Das is the latest sensation in Indian athletics. She created the history by becoming the first Indian to win the gold medal in 400-meter junior world championships.  She made her first appearance in the game only just 20 months ago when she participated in the inter-district meet at Sivasagar. Daughter of a farmer Hima das was born at Dhing town in Assam her rise at the international level is phenomenal. No doubt she is going to the future of Indian athletics and will be an answer for India's long thirst in making podium finish in Olympics.
Vikas Gowda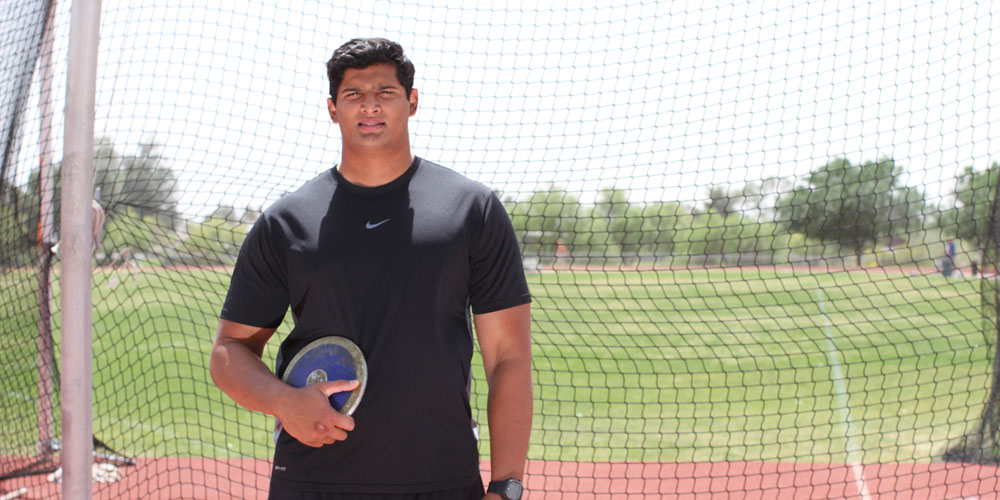 Formally known as the hulk of Indian of athletics, Vikas Gowda is the premier face for India in international tournaments over the years. This Karnataka lad was born on July 5, 1983, at Mysore Karnataka. His father shive is also a former athlete and coach who coached Indian track team in 1988 Olympics. This soft-spoken athlete made the country proud by winning the silver medal at 2014 Asian games. He is one of the very few athletes who represented the country at Olympics for the record four consecutive times. He was awarded Padma Shri in 2017 for his grateful services. He scripted history in 2014 commonwealth games by becoming the second Indian after Milkha Singh to win an individual gold medal.
Shiny Abraham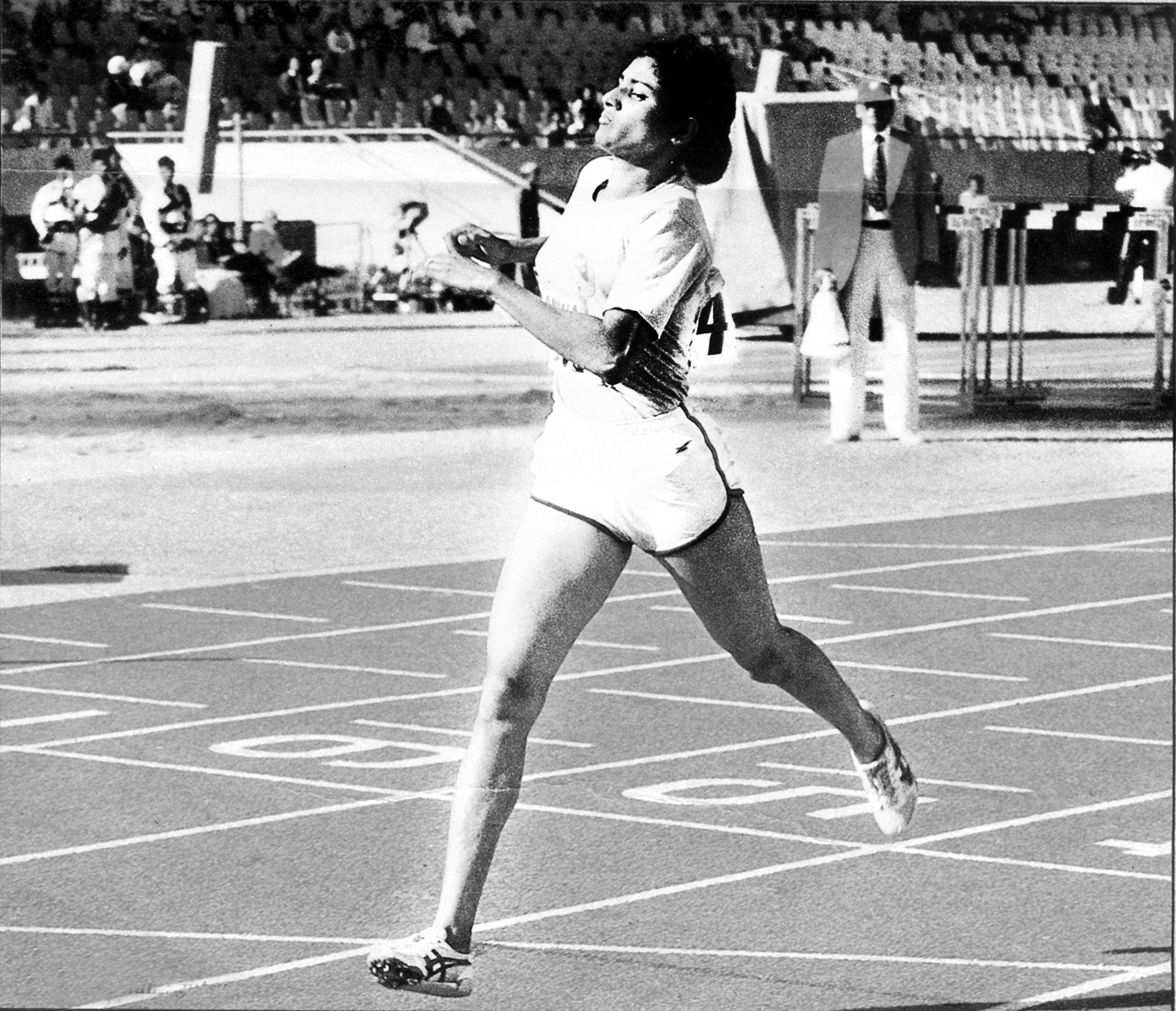 One of the major faces of Indian athletics during PT Usha era Shiny Abraham was attracted towards athletics right from her childhood days. She got trained along with PT Usha under PJ Devesla and she is the one woman who represented India for six consecutive times in Asian championships right from 1985. Shiny was the first Indian to reach semi-finals in the Olympics under the 800m category. She was also the first Indian women to captain Indian contingent in 1996 Atlanta Olympics. She won many medals for India but winning a gold medal, 2 silver and a bronze medal at three Asian games was her notable achievements.
KM Beenamol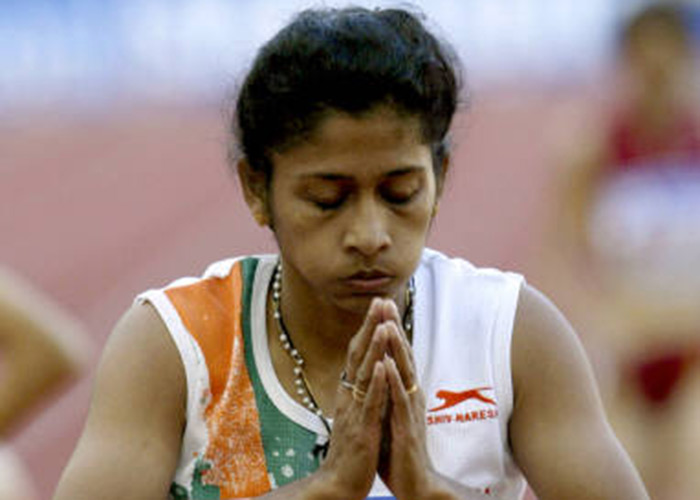 KM Beenmol along with her brother Binu created the history by becoming the first Indian siblings to bag medal at same international events. They had done that during Busan Olympics in 2002 where Beenamol won gold in 800m category and her brother won the bronze medal in the same category in men's event. Born on August 15, 1975, at Kerala she was also the consistent performer in the national events too. She won Rajiv Gandhi Khel Ratna and Arjuna awards for her consistent performance in domestic and international events. Definitely, an inspiration to budding youngsters Beenamol is married to Vivek George and the couple is blessed with two children.
Anjali Bhagwat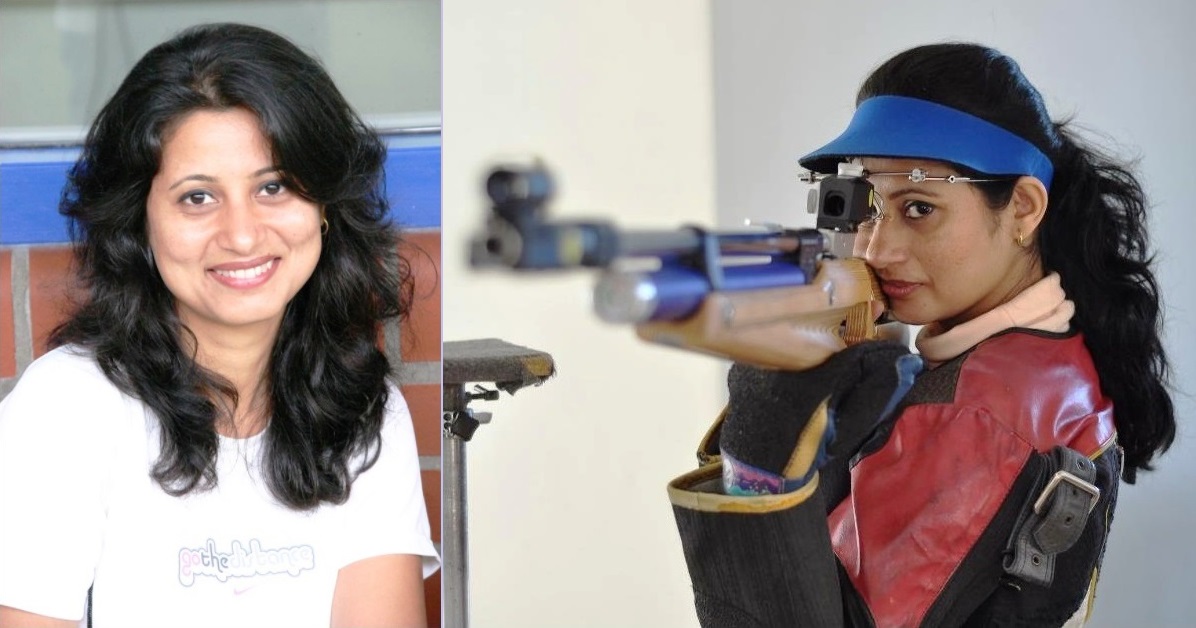 The former world number and face of Indian shooting Anjali Bhagwat was born on December 5, 1969, at Pune, Maharashtra. She rose to fame after becoming the world number one in 10m air rifle category in 2002. Since then she won many accolades for India and continues to contribute the sport through her training academy. She has won 12 gold and 4 silver medals at commonwealth games the most by any athlete in the history of the event.  Till date, she has won 31 gold medals,35 silver and 16 bronze medals at international events. She was awarded most prestigious Rajiv Gandhi Khel Ratna award in 2003 for the immense contribution towards the game.
Krishna Poonia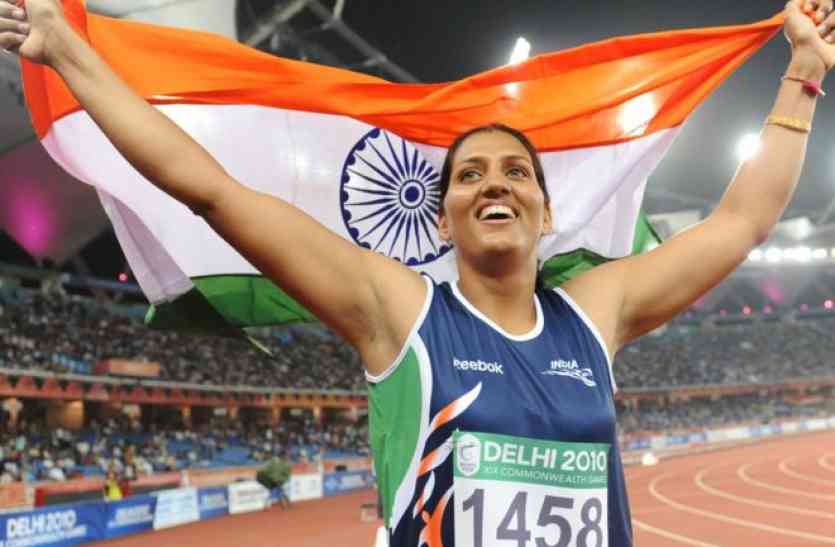 Krishna Poonia made headlines when she broke the 45-year-old jinx by becoming the second Indian and first Indian women to win the gold medal in an individual event at 2010 commonwealth games. Undoubtedly the best athlete India has ever produced always carried the hopes of million peoples on her shooters. She never disappointed with her performance as she reached the podium finish in almost all the Asian and Commonwealth games she competed. This girl from Haryana is an inspiration for many budding sportspersons across India and was awarded padmashri the fourth highest civilian honor in 2011.
Gagan Narang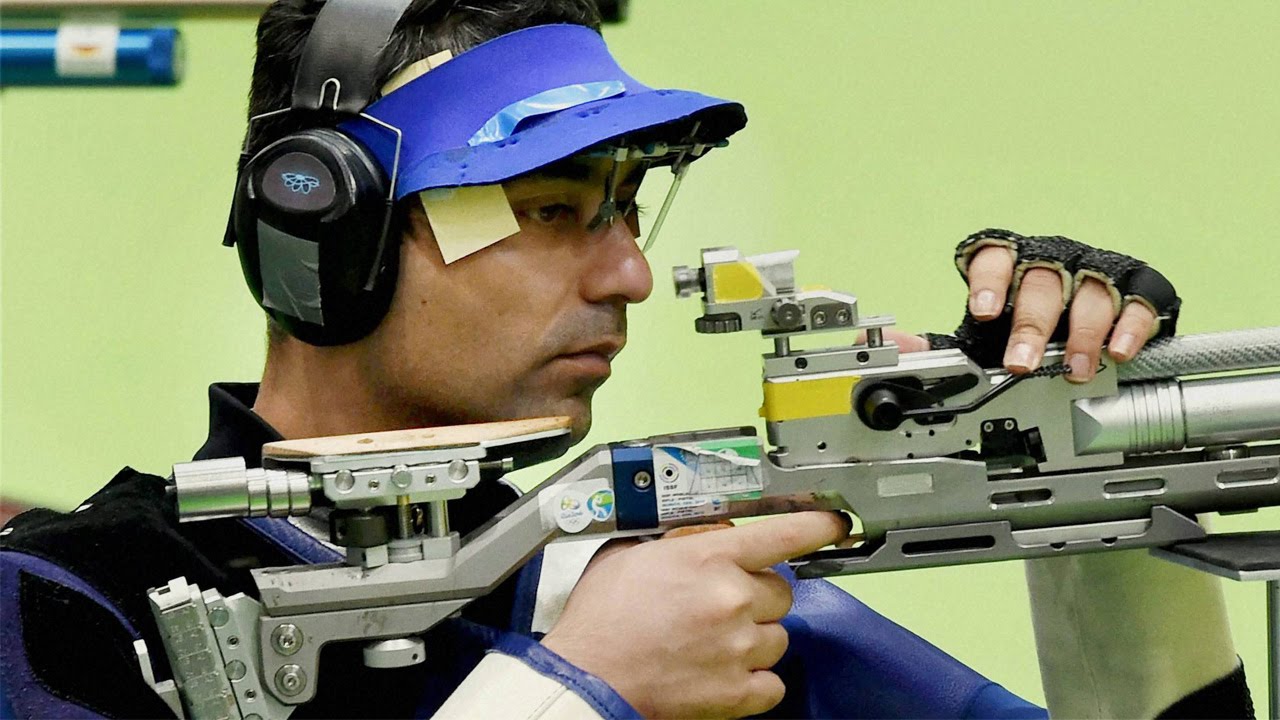 The man with the golden gun Gagan Narang was born on 6th may 1983 is the first Indian contingent to qualify for London Olympics in 2002. He was one of the expected athletes to bag a medal at that event and he not disappointed anyone as he bagged a bronze medal in men's 10m air rifle event. Hailing from Haryana Gagan Narang also won many medals at Asian and Commonwealth Games. He was awarded Rajiv Gandhi Khel Ratna in 2010 and was honored with Padma Shri in 2011. He got retired after winning a silver and a bronze medal at 2014 commonwealth games.
The face of Indian athletics has changed due to these legends and they continue to inspire budding youngsters to take up the sport. No matter they should be remembered for their immense contribution to the development of sports in India.
Also Check: