X-Factor of Mohammad Esmaeil Nabibakhsh:- Born on 17th September 1991, Iran's star all-rounder Mohammad Esmaeil Nabibakhsh was acquired by the Bengal Warriors franchise for Rs. 77.75 Lakhs ahead of Pro Kabaddi League Season 7. On Wednesday, he had a dream start to his Pro Kabaddi League career at the Gachibowli Stadium, Hyderabad.
The match featured the clash between UP Yoddha and Bengal Warriors, in which Bengal side completely dominated and decimated their opponents, the Yoddhas; the star of the match being Mohammad Esmaeil Nabibakhsh, who made his dream debut in the Pro Kabaddi 2019 game. 
Nabibakhsh started off in high energy, and as he attempted a hand-touch on the defender, the defender escaped. But Nabibakhsh was in full force and his momentum took him into the lobby, and he had the worst possible start. But the Iranian, full of skills and tricks, and the mental strength he possess, made quick amends and as it panned out, he scored 10 points in the 10 raids he attempted thereafter.  The all-rounder showcased a stellar display to earn 10 points off just 11 raids he attempted in the game. Though, he did not have a tackle point to his name, he did add value on that side of the mat as well and in due course, would possibly have an increased count there as well.
Pro Kabaddi Season 7 auctions were held in Mumbai on April 8 and 9 and at the end of it, Iranian Nabibakhsh emerged as the highest paid foreign player in the league, despite not having played a single game in the league then. As a result, after the auction, he immediately became a topic of discussions, having turned all eyes towards himself. 
Mohammad Esmaeil Nabibakhsh was in the shadows of the likes of Fazel Atrachali and Meraj Sheykh until the 2018 Asian Games, where he played a crucial role in Iran's victory. He scored crucial 5 points in a low scoring game to help Iran reach the final, where they beat India to clinch gold. He then proved his consistency as he put out another scintillating display in the Kabaddi Masters 2018, helping Iran with a Silver, that got every franchise to look at him, and identifying him as a prospect player. And it is not just his raids that are deadly, he is also famous for his defending moves, and the 28-year-old specializes in thigh holds and blocks.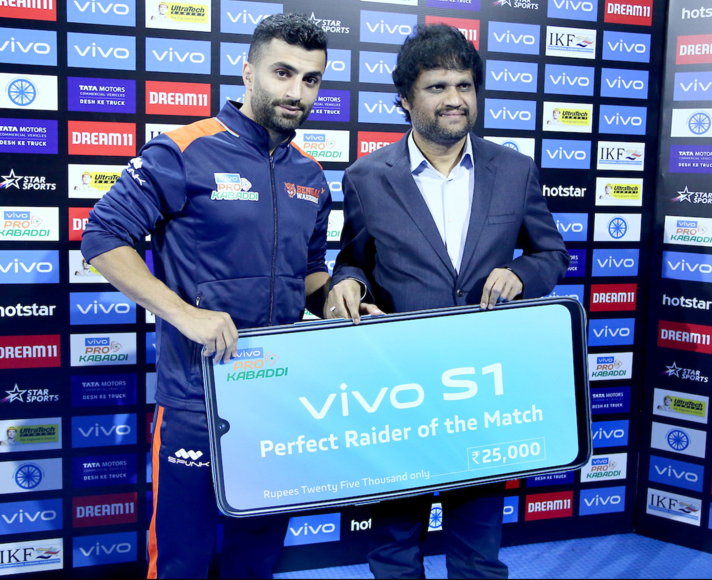 Nabibakhsh is astutely fit and agile, and is a thinking player, who has the ability to clinch points in tough situations and against top players. He also possesses rick skill that helps him implement the tricks that leads to opponents getting caught on the wrong foot.
It would be interesting to see how he performs in the rest of the tournament given he would now have extra pressure and expectations. Bengal Warriors will also have their task cut out to use him efficiently and wisely, so  sure that they can extract the best out of him.