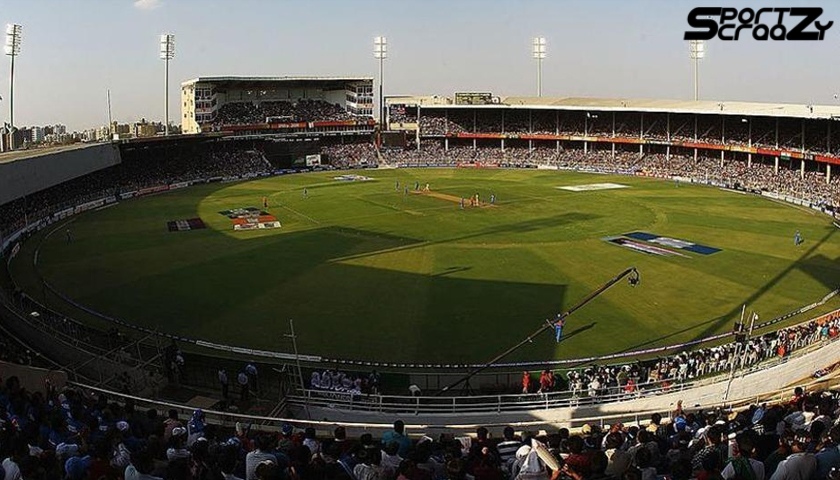 Melbourne Cricket Ground (MCG) is the World's largest cricket stadium at the moment and the 10th largest in the world among all sports, with a seating capacity of 100,024.
But, this giant of a stadium will be dethroned next year as the new Sardar Patel Motera cricket stadium, which has been built in Ahmedabad, will exceed it in size.
As far as the Indian stadiums are concerned, Eden Gardens was the largest in size before the construction of the New Motera. Eden currently has a seating capacity of 68,000. Eden's capacity, at one point of time, was around 100,000, but, it has been reduced over the years.
Let's take a glance of the new Motera Stadium –
Area- The stadium is constructed by the same company named Populous that is responsible behind the design of the MCG. The stadium is widely spread within an area of 63 acres.
Capacity– The stadium has a seating capacity of 1,10,000. It offers 10,000 more seats than the Melbourne cricket Ground which has a seating capacity of 100,000.
World-class facilities- According to the Week, the stadium has 76 corporate boxes, 4 dressing rooms, 3 practice grounds, training centres, indoor practice pitches, Olympic-size swimming pool, 55 room clubhouses, Badminton and Tennis courts, Table tennis area, Squash room and 3D projector theater.
Total investment- It is expected that over 700 crore INR has been spent to construct the stadium and it's likely that the stadium will be ready by January 2020.
Innovative floodlights- The stadium will be covered with LED lights. The facilities for solar power generation are also there.
Rainwater harvesting- 65 rainwater harvesting pits are set up to utilize the water stored during the drainage.
Metro station connectivity- Parimal Nathwani, the vice-president of the Gujarat Cricket Association, stated that the stadium will be connected to a metro station only 300 meters away through a huge ramp capable of handling a crowd of 60,000 at a time.