Steve Smith: Arguably, the best test batsman in the modern-day cricket, Steve Smith becomes the fastest batsman to score 7000 runs in Test Cricket. The Australian batsman achieved the feat in just 126 innings, leaving past the likes of Walter Hammond, Virender Sehwag, and Sachin Tendulkar.
Smith reach the 7000-run mark during the second test in Adelaide while taking a single off Muhammad Mussa's delivery. With that run, Smith went past Walter Hammond to take the first spot in the list of fewest innings to 7000 runs.
Walter Hammond, who was previously at number one spot, reached the landmark in 131 innings, while Virender Sehwag and Sachin Tendulkar are at third and fourth position, achieving the feat in 134 and 136 innings respectively.
Steven Smith's heroic performances in Test Cricket has often led him to compare with Australian legend Don Bradman, who scored 6996 runs in his career in only 52 tests. It took 70 test for Steve Smith to do so.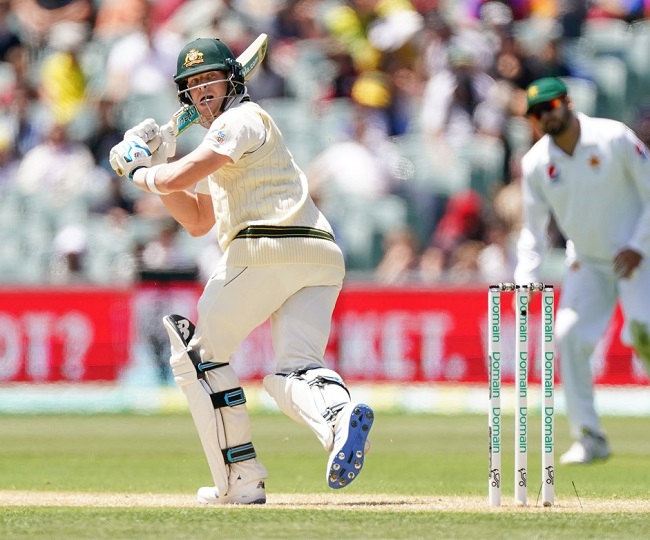 That being said, Smith expressed his disappointment over not missing out in Brisbane, revealing some key insights about him.
"I always punish myself when I get no runs, just like I reward myself when I score runs with a chocolate bar at the end of the night if I get a hundred," he said.
"So yeah, if I get no runs, I always like to have a run or go to the gym or do something just to give myself a bit of a punishment."
Talking about the most number of runs in Test Cricket, Smith still has a long way to go.