India's newest number Shreyas Iyer has always been a big basketball fan and in many interviews, he explained how he would have been a Basketball player if not a cricketer. As an ardent NBA fan, Iyer is getting his dream fulfilled. The batsman is all set to attend the NBA All-Star Game during the weekend.
The cricketer will be attending the event for two days – February 15 and February 16. He could not contain his excitement for the event and noted that he is pretty excited to have this opportunity to witness the epic game.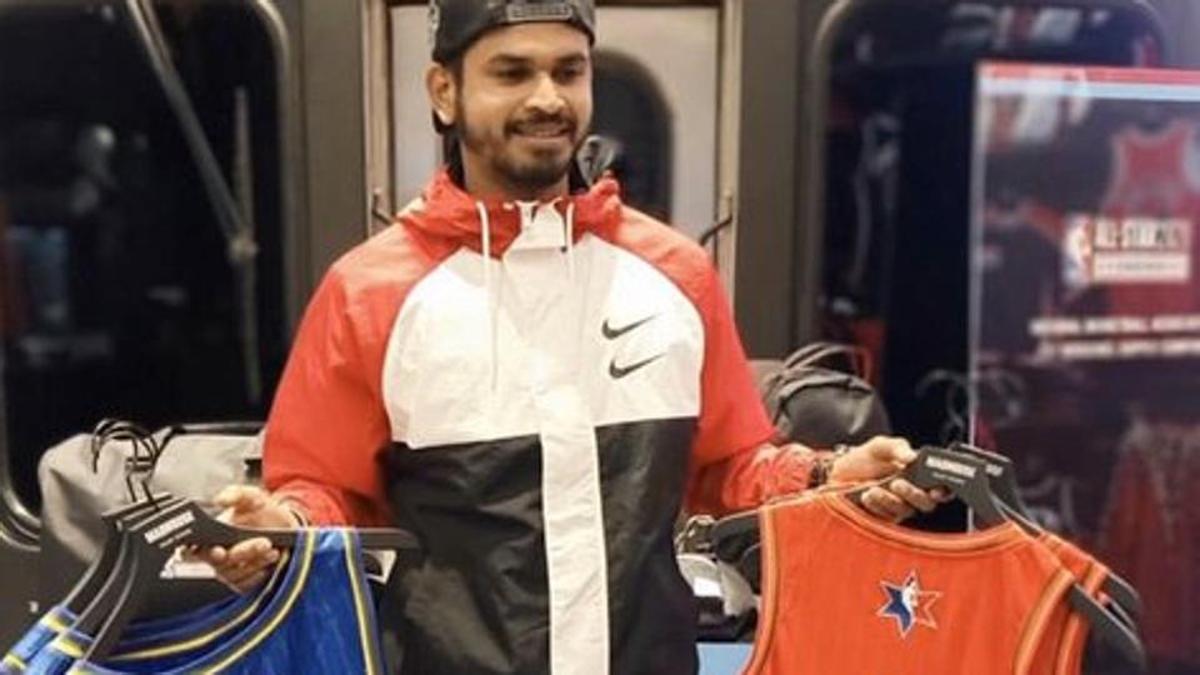 He further stated that he always dreamt of watching an All-Star game from the courtside and it is finally coming true. Iyer also explained that it is a dream come true to see legends like LeBron James and Dwight Howard play from the naked eye.
"I am thrilled to have this wonderful opportunity to witness the NBA All-Star action live from courtside. It is a dream to watch basketball greats and living legends like LeBron James and Dwight Howard up close in action, and the fan in me just wants to scream of jubilation as I await being there," Iyer said.
He concluded by saying that he is looking forward to see the craze of all the fans sitting there to see the game.
"I look forward to experiencing the culture and fan craze of a different level than I have seen on TV till now while growing up," Iyer added.
The 69th NBA All-Star Game, which will take place on Sunday at the United Center, will reach fans in more than 200 countries and territories in more than 40 languages.
Shreyas Iyer will be next seen taking the field in the upcoming series against South Africa. The Rainbow Nation will be visiting India for a three-match ODI series, starting from March 12.  
Recently, Iyer revealed the secret behind his success while batting in the middle-order. The batsman revealed that he used to bat in the middle-order for India A team and the position kept on changing after every 3-4 games. He further stated that playing with India A has helped him a lot to bat effortlessly in the middle-order.
The skipper of Delhi Capitals further added that the games he played with India A have always helped him grow and better his technique.