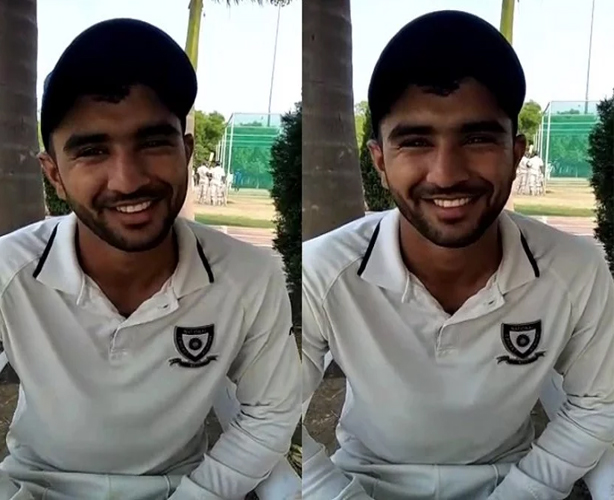 If we talk about Indian Cricket, it has never been short of talent by any means. Whether we talk about players like Sachin Tendulkar, Rahul Dravid, Saurav Ganguly,  VVS Laxman or Virat Kohli, each and every one of them has add their mark on the World cricketing map with their extraordinary class and sheer talent. Even if we talk about the recent performances by the cricketers at the junior levels , especially the U-19 team, we can certainly expect most of them to shine at the skies of the International level sooner or later.One of the names in this list who have made everyone noticed his remarkable talent out of his unmatched performances is a lad from the city of Meerut, Sameer Chaudhary.
Sameer has recently been selected for the U19 team which is touring Srilanka for  series of one day internationals and test matches and in the wake of his recent performances against the Srilankan team, it can certainly be said that he is surely one of the main prospects to look forward in the future. Though we understand that International cricket sometimes go cruel and merciless and it can end a cricket player's career in a matter of one innings or a match,But cricketers like Sameer who have gone through fierce life situations and hardships can certainly be looked as a fighter to battle for their spot in the team Still it would be interesting to see how Sameer going to perform  in this series against the Sri Lankan team as we know that the man key for him to reach at the top of the ladder for International cricket would be a series of consistent performances and nothing else.
Sameer Chaudhary Career Highlights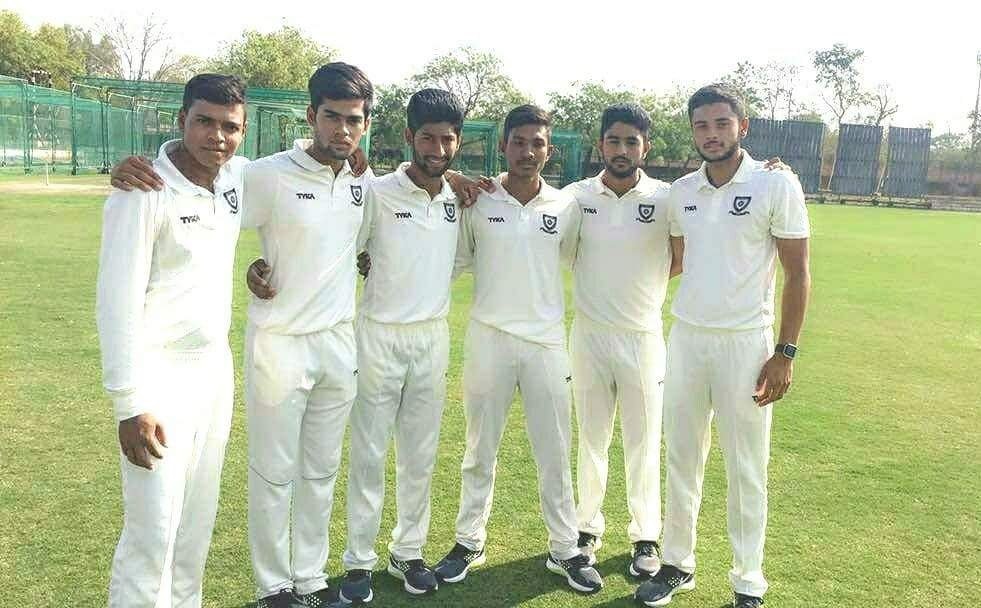 While Sameer Chaudhary belongs to a small village of Salah Pur, Rohtata road in Meerut, he didn't have the required facilities at his place to practice for cricket, so he kept on with his practice in Bhamashah Park from the age of ten. Sameer is a left-handed batsman and during his childhood days, he used to play criekt with his friends in the village area only and never ever this kid might have thought tht he will once play in the Indian colors. He was coached by Sanjay Rastogi who is a famous name in the cricket fraternity in the Uttar Pradesh Cricket Association. Even his coach agrees t the same fact and says that Sameer is surely going to become a future star very soon in the wake of some brilliant performances.
Also Check : Aryan Juyal – One of India's finest Young talents around
If we talk about Sameer's performances in the Domestic circuit, he has recently  scored a total of 550 runs in the recently concluded Under-19 Cooch Vihar Trophy and his best score in the tournament was 110 runs. His brilliant run continued in the times to come as he kept on scoring a mamooth 300 runs in 3 innings with brilliant scores of  130, 90, 53 runs respectively. Coach Sanjay Rastogi said that this is the result of Sameer's ten year hard work. The District Cricket Association and other officials and coaches congratulated Sameer.
His father Parvinder Chaudhary is a private contractor in Power Corporation. Sameer Chaudhary, second in four siblings, did not study after class X due to cricket's fondness.