Former Catalan and current Manchester City manager, Pep Guardiola said that he is not going to replace the legendary Spaniard, David SIlva, instead he said he will be providing more opportunities to Phil Foden, who is deemed as Spaniard's successor.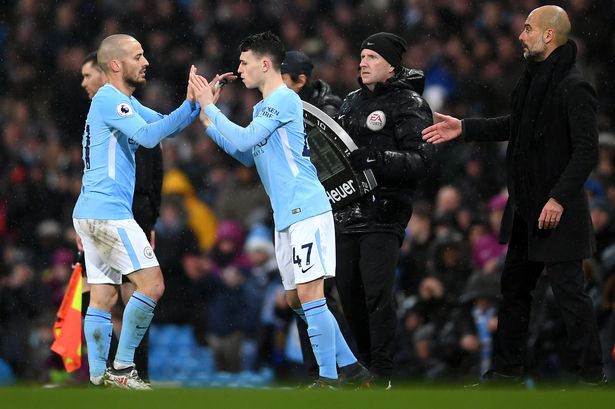 Phil Foden has made 21 appearances across all the competitions for Cityzens. Among those 11 appearances have come in Premier League in which he has just played more than an hour. Talking to the reporters, Pep Guardiola opined;
Phil is an incredible player but he still has things to improve,"  "Sometimes it takes time to understand exactly what he has to do, sometimes you have to be patient.

"But David is going to leave this season and we are not going to buy any player in his position because we have Phil.

"We trust Phil. If we didn't believe in him, we might go to the market to replace David, but we have Phil."

I would like to help the young players here but this is a club that is so demanding,"  "You have to win games. Even when you win four titles here it isn't enough – and that is the truth.
Unhappy about his European achievements, Pep Guardiola added;
"We won four titles last season and it wasn't enough because we didn't win the Champions League.

"That is the reality – and the young players here have to compete against incredible central defenders and incredible midfielders.

It is a tough reality that exceptional players like Phil Foden don't play the minutes they should because we have other incredible players."
With Manchester City having a hectic number of games starting from mid-January, it is the time for their youth setup to be tested. Having cup ties against Fulham and Carabao Cup lead against Manchester United, it might be the time for their youngsters to reduce the burden of their senior players.