According to Manchester City Manager Pep Guardiola, it might be Mikel Arteta who was responsible for their tactical fouling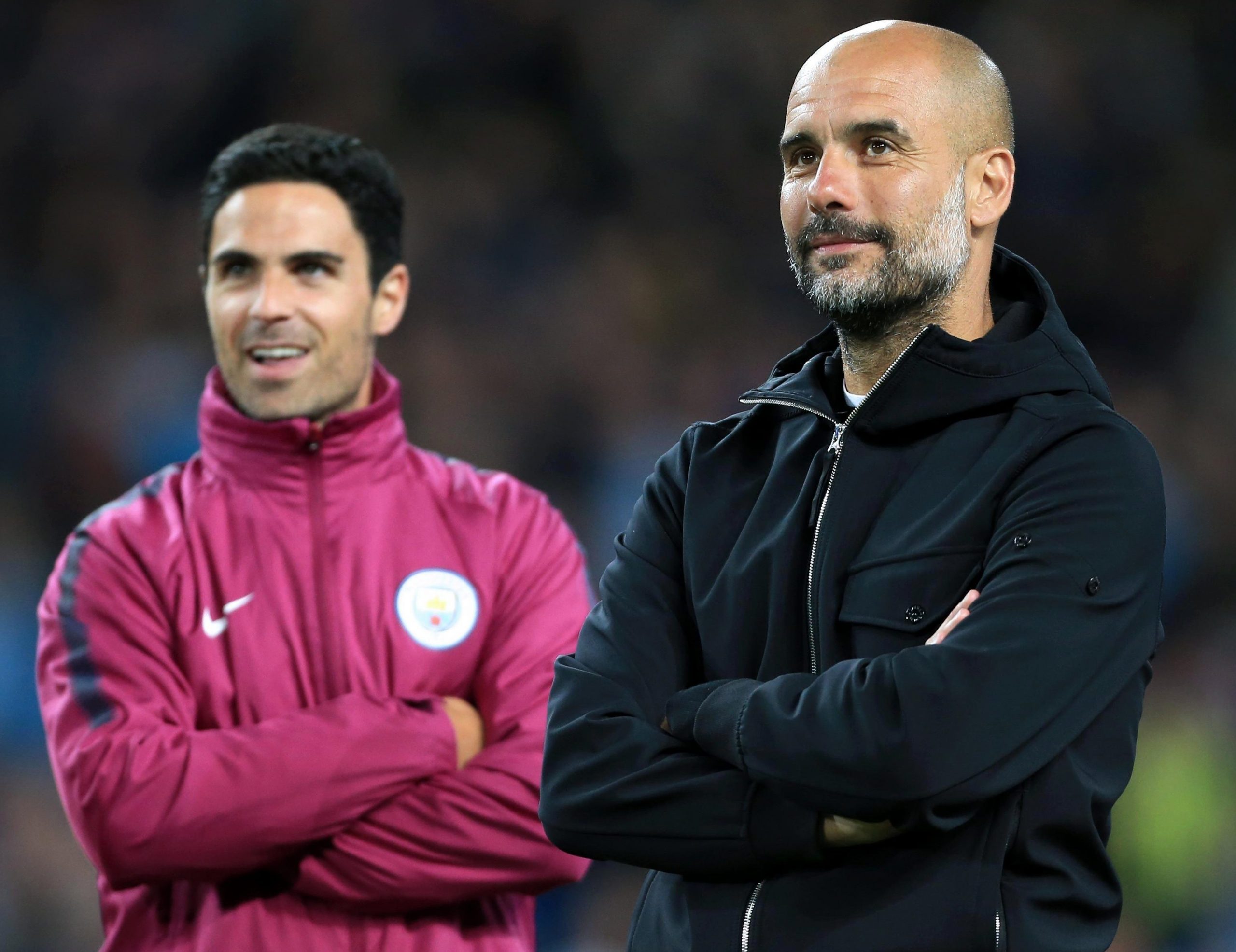 Pep Guardiola, Manchester City's manager stated he never instructs his players to foul the opposition though many Premier League managers like Jose Mourinho, Jurgen Klopp and Solskjaer raising the subject.
However when he was questioned about the clip of Mikel Arteta doing exactly that during the recent Amazon Prime documentary on Man City, he turned out to be a little modest.
During a discussion with his team, the newly-appointed Arsenal manager Mikel Arteta said "David (Silva), Kevin (de Bruyne), and Gundo (Ilkay Gundogan), make fouls. If there is a transition, make a foul."
To which Guardiola responded, "So you have to go to London and to ask Mikel."
Asked if he wasn't aware of it, he added, "I didn't say that!"
On the other hand, Ole Solskjaer also claimed that Manchester United has always been fallen prey of tactical fouling several times in this but was persuaded by the way his players handled City during their 2-1 win at the Etihad last month.
"We got past their press last time and if you count the numbers of fouls I don't think there were too many," said the Norwegian. "That's a big thing and sometimes I look at the referees and I look at our games and even if they are just little fouls there have been teams who have stopped us with those little fouls, which has stopped us showing how good we are when we attack.
 "There have been a few fouls on Dan James and I am better off not talking about it, but the referees have got to look at when players with his pace, even if they just knock the ball past them, and they stop them in their tracks, of course, it is yellow cards."
Guardiola responded, "I have said many times when I was in Barcelona and here I have never in my life have I had a meeting where I have talked to my players about tactical fouls.
"It happens sometimes because you are late and because they are so fast, and they are so quick, that you make a foul.
"It's simple. You lose the ball and they make incredible fast transitions and sometimes you are late and in that second you make a foul. But if the people can judge our legacy is tactical fouling, it is their problem, not ours."