Nicknames of Famous Indian Cricketers
Nicknames of Famous Indian Cricketers: Humans are blessed with two brains logical and emotional, logic gives a unique identity, professional attitude and success, but the emotional brain doesn't separate, it gets you with people around making them feel a part of the long family.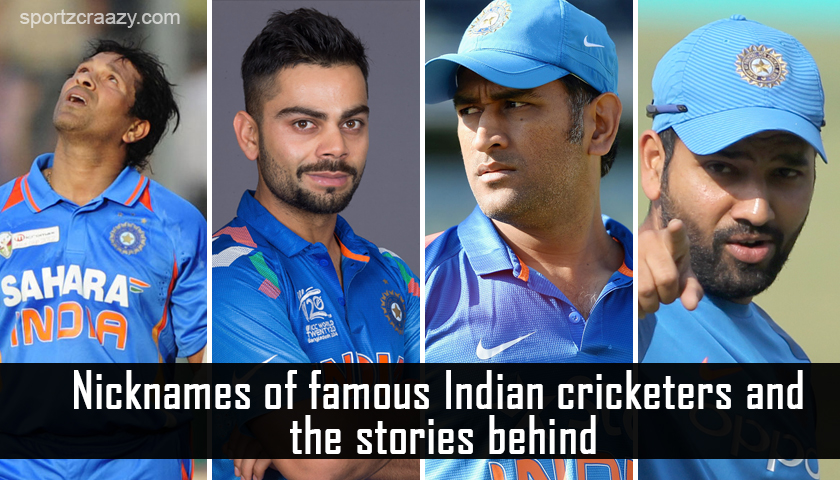 When you love someone, you give a cuddling nickname to cherish, don't we all have a nickname given by our loved ones. Cricketers are no exception, they are the group of men, who are loved by zillions, but do you know the nickname of your favorite cricketers and the story behind their nickname.
Sachin Tendulkar | Nicknames of Famous Indian Cricketers
image source
There are two types of players, who play cricket. First is Sachin Tendulkar and the rest falls into the second type of players. There have been stars, superstars, legends, but the batting genius is right at the top of the batting stratosphere. The fans called him the God of Cricket, spectators called him the Master Blaster and teammates called him Paaji if you think this is it, mate you are wrong. Here is a list of famous nicknames of Sachin Tendulkar.
Tendlya- The name given by his friends when he started playing cricket
Tania- This interesting name was given by teammates during his early playing days
Master Blaster- When Tendulkar scored, it terrorized the bowlers, and witnessing his elegant flawless batting the commentators started calling him Little Master. Sachin ardent fans took the name as disrespect for a high stature man like Sachin and modified the name to Master Blaster.
Maestro- The fans gave him the name Maestro when he started endorsing Master Card.
Virat Kohli (Cheeku) | Nicknames of Famous Indian Cricketers
image source
As a youngster, Virat Kohli was a chubby character. He had a puffy round face with big ears, one he got his haircut, which started highlighting his big ears even more. When he went for the practice, his coach looked at him and called  Cheeku (the famous rabbit character from Champak comics). Since then he has been nicknamed Cheeku by his friends and teammates.
MS Dhoni ( Mahi, Bihari) | Nicknames of Famous Indian Cricketers
image source
MS Dhoni was nicknamed Mahe by his family, a short abbreviation for his name Mahendra. Once the small town boy rose to fame, fans modified the named to Maahi. When he arrives at the ground, you can hear the millions chanting Maahi Maahi…. Most fans don't know Yuvraj Singh during the early playing days called MS Dhoni as Bihari.
Shikhar Dhawan ( Jat and Gabbar) | Nicknames of Famous Indian Cricketers
image source
There is a reason why Shikhar Dhawan is called Gabbar, much is credited to his character traits. During the Ranji trophy playing days the southpaw use to field at the silly point, when the opposition batsman had a good partnership in between, he use to jokingly say "Bahut yarana lagta hai", replicating the famous dialogue of iconic character Gabbar Singh. The name Gabbar was picked by the Ranji teammates and the name spread among the cricket fraternity like a fire in the jungle.
Suresh Raina (Sonu) | Nicknames of Famous Indian Cricketers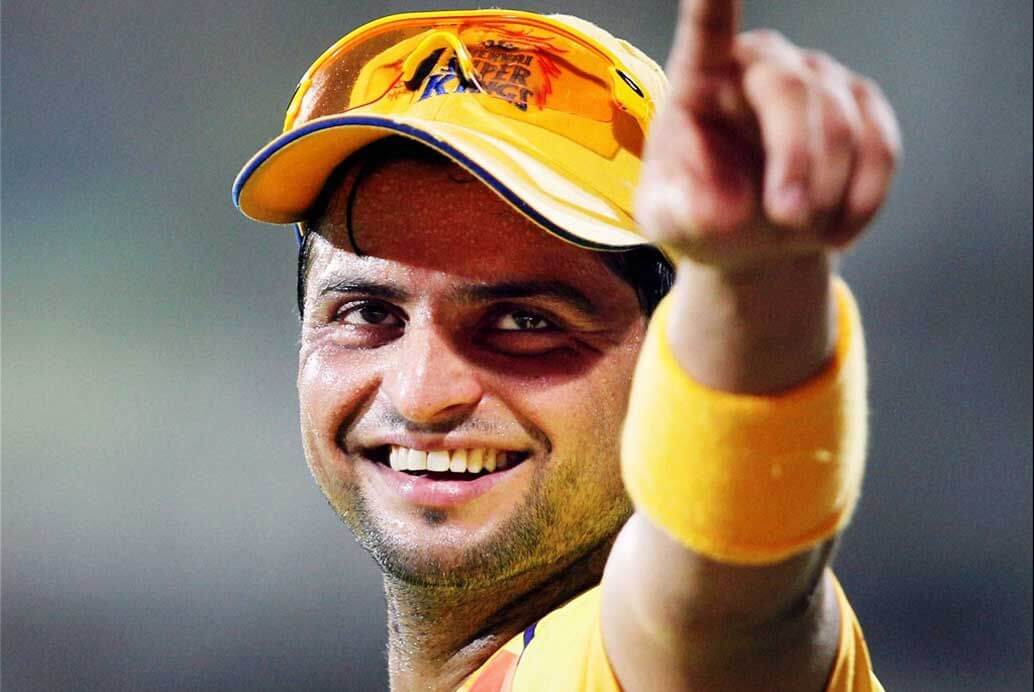 image source
Once during an interview, Suresh Raina was asked why is he nicknamed Sonu, who gave this name to him? The answer was he really doesn't know why and who gave this name. All he knows that while playing cricket at home, someone called him Sonu. Since then people around jokingly call him Sonu. We call him the accidental Sonu.
Rohit Sharma (RO, Hitman, Shaana) | Nicknames of Famous Indian Cricketers
image source
"Shaana" was the first nickname given to Rohit Sharma by Yuvraj Singh for being wise and cheeky smart among all teammates. The fans and spectators call him Hitman for his out of the box skyrocketing hitting ability. His wife Ritika Sajdeh gave him a nickname RO making traditional Rohit look type a western rapper.
Yuvraj Singh (Yuvi) | Nicknames of Famous Indian Cricketers
image source
Yuvraj Singh theory regarding nickname is simple, they are given to make the name pronounce easier. So Yuvraj Singh became Yuvi for friends, family, and teammates. It is still unknown who gave this nickname to the Indian old warhorse.
Hardik Pandya (Hairy, Superstar, Neymar of Indian cricket team)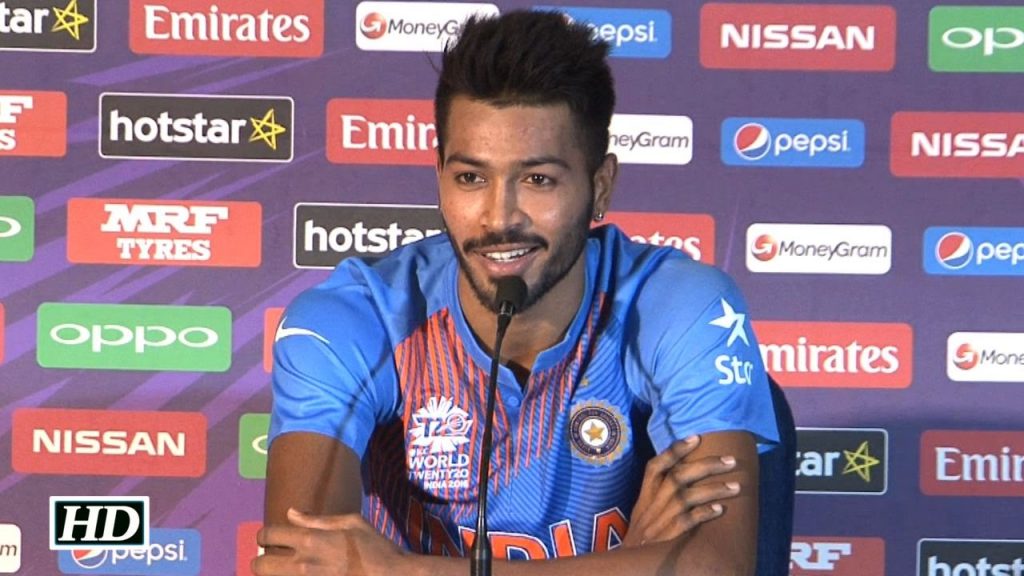 image source
Hardik Pandya is always in news for his flamboyant hairstyles and girlfriends. He is nicknamed Hairy for his frequent hairstyle changes. For his macho Caribbean look and dasher attitude, he was referred to as Superstar by his Mumbai Indians.
KL Rahul, Suresh Raina, and Hardik Pandya share a great rapport with each other, they lovingly call him the Neymar of the Indian cricket team and MS Dhoni agrees.
Bhuvneshwar Kumar (Bhuvi) | Nicknames of Famous Indian Cricketers
image source
Astonishingly Bhuvaneshwar Kumar was nicknamed Bhuvi by few foreign players in the IPL, who probably find hard pronouncing his name. The problem solved for everyone, Bhuvaneshwar got a new cool nickname and his foreign teammates in IPL got an easy name to pronounce.
Ravindra Jadeja (Sir Jadeja, Jaddu) | Nicknames of Famous Indian Cricketers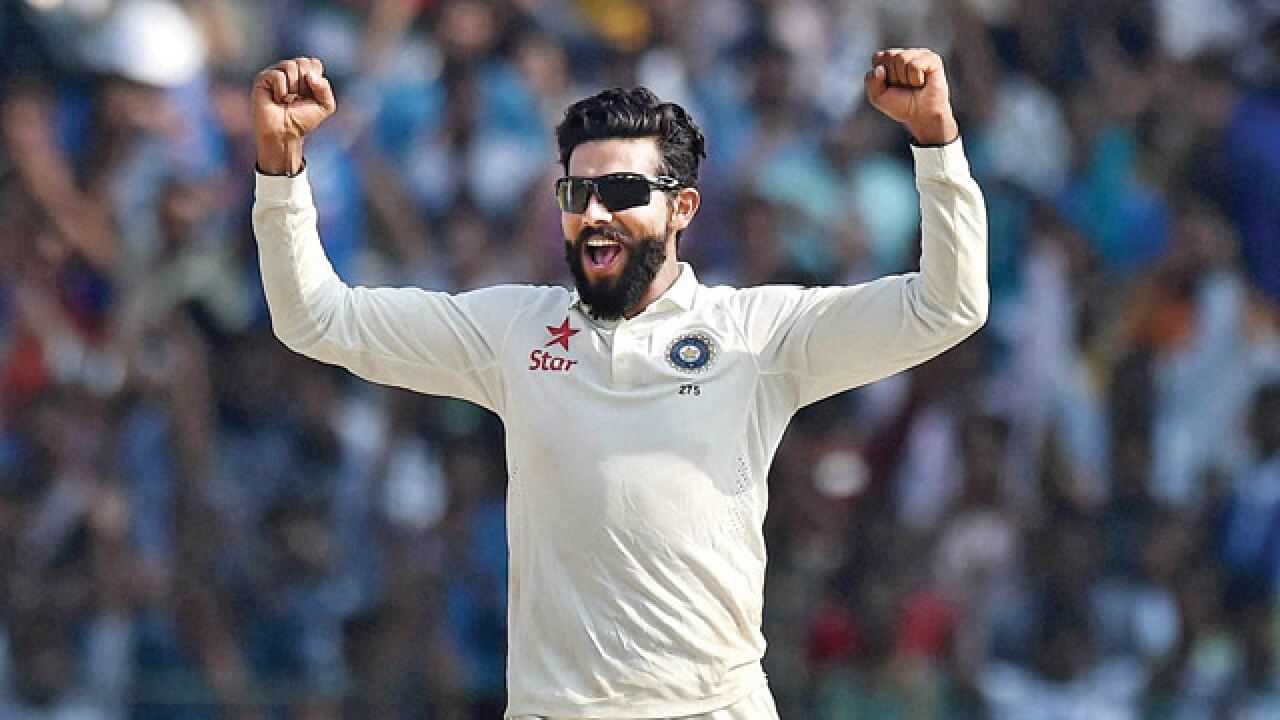 image source
He is a real superstar, a philanthropist, noble prize winner and the nearest thing to God, you can see these kinds of tweets circulating on Twitter for our very own Sir Ravindra Jadeja. When the player started playing international cricket, he was timid and couldn't score quickly, but in a span of 2 years he made his way back to Indian cricket team and created a positive stir among the fans with his performances.
His witty attitude and charismatic presentation skills earned him the title of "Sir "by none other than MS Dhoni.  The name caught the attention after MS Dhoni tweeted "If you give Sir Jadeja 2 runs to score from 1 ball he will win it with the ball left". And since then there is no looking back for him.
Ravichandran Ashwin (Ash) | Nicknames of Famous Indian Cricketers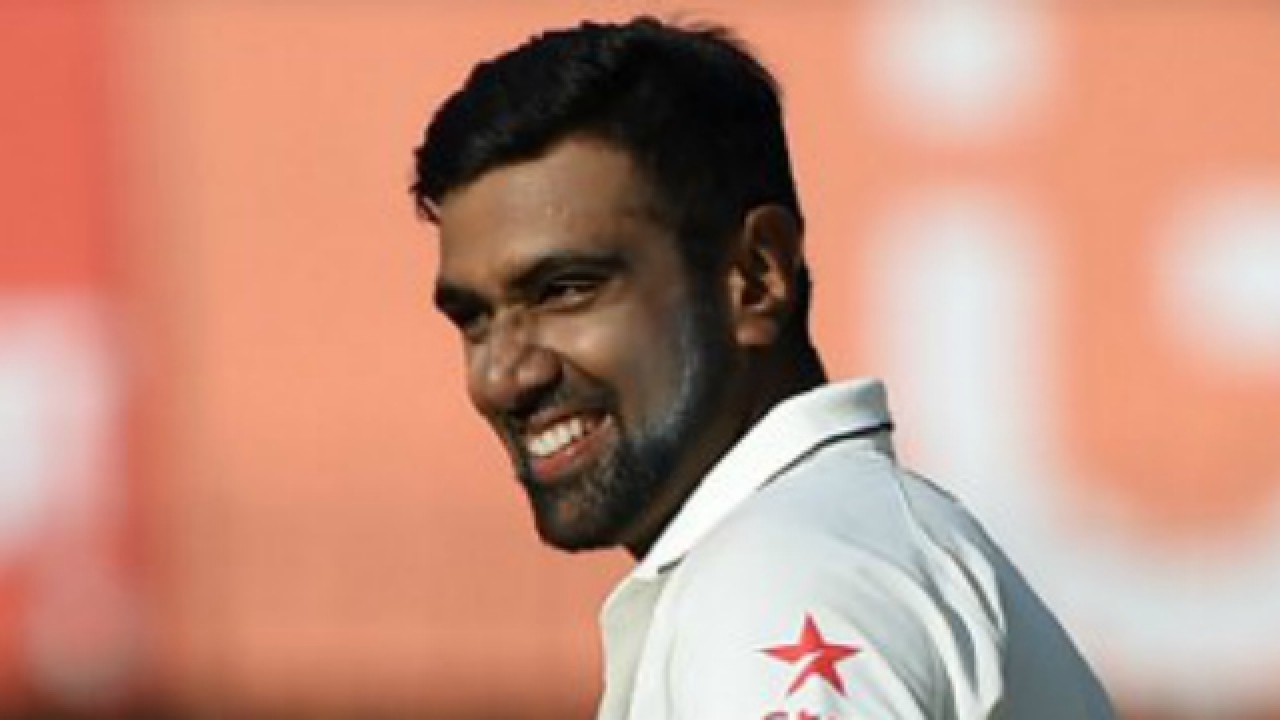 image source
Ravichandran Ashwin is the best spinner across the globe at the moment. He looks focused, determined and hungry to savor the success, but once we came to know about his nickname, we couldn't stop laughing like a mad. His nickname is Ash, also the nickname of the beauty pageant and former Miss World Aishwarya Rai Bachchan.
Murali Vijay (The Monk) | Nicknames of Famous Indian Cricketers
image source
It has been more than a decade when Murali Vijay made his debut in international cricket, but the silent performer always maintained distance with the controversy and limelight. But finally, he became the victim of the laughing stock. A few years back, he shaved off his head for some unknown reason, but the shaved head earned him the nickname of "The Monk" by his teammates. The batsman took the nickname sportingly and don'
Also, Check: