Basketball is one of the most loved sports around the world and it draws a big fan base from almost every country across the globe. While it used to be one of the most followed sports in the US only, it has gained popularity in countries like India, China and others in a short span of time. On the other side, the NBA (National basketball championship) is probably the biggest and most popular basketball league in the world and gets held across various parts of the USA every year along.
Introduction
The NBA league was first been formed in the New York city in the year 1946 with the name of Basketball Association of America ( BAA) and got its name changed to NBA only in the year 1949 after merging with the National basketball league( NBL). As of now, it includes in total 30 teams ( 29 from USA and 1 from Canada).
Earlier, the NBA used to involve most of the local players from the country only but as it went further, it attracted most of the big players from across every part of the world.
List of various Major Records in NBA
Highest scoring average in a single season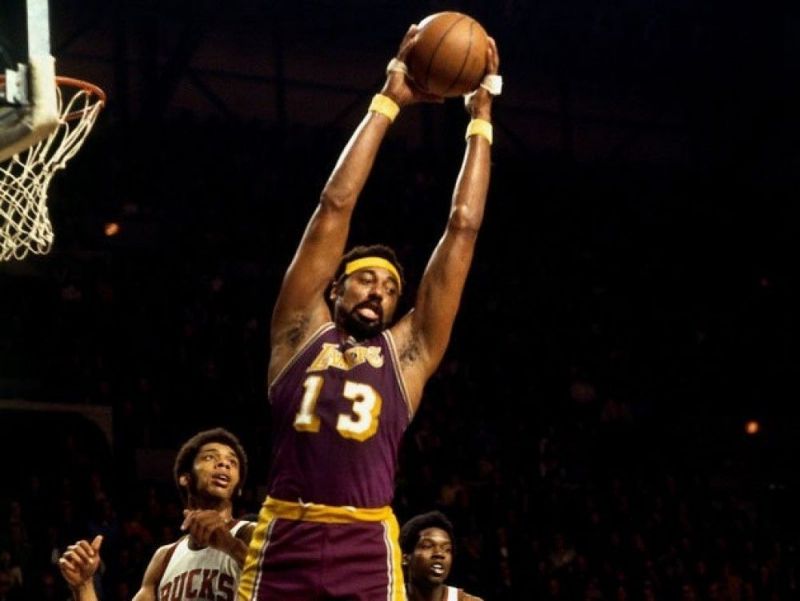 Wilt Chamberlain is that one player who still holds the top 4 scoring averages in the single season and his record states an average of 50.36 per season during the 1961-62 NBA season. His records were so big that the only player who came near to his stats was the legendary Kobe Bryant who held an average of 35.4 points per season.
Highest points within a single game
Once again, it's Wilt the "Stilt" who holds his dominance over another record of scoring most points in a single game i.e 100 points. It's quite interesting to know that he has six matches in his career with 70 points each and there is no other player nearby to his record. On the second spot, we once again got Kobe Bryant with his 81 points displays on January 22, 2006.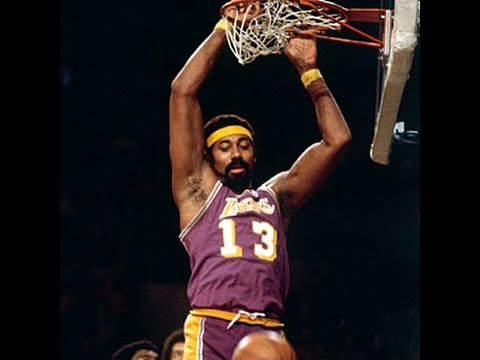 Wilt Chamberlain seems like leading this list of records as he is also the player with the most number of rebounds in his NBA career ( 23, 924).This record can be stated as phenomenal and unbreakable in very sort and the nearest one to the same is Dwight Howard who got 11,133 rebounds currently to his name.
Highest number of wins in a single season
The Golden state warriors hold the record of most number of wins in a single season which they created in the year 2015-16. still, it's ironical to say that they didn't been able to win the championship even after holding such a dominance over the whole season and lost to the Lebron James led Cleveland Cavaliers in the finals of the season.
Longest NBA winning streak
Los Angeles Lakers holds the record for longest winning streak which went to 33 games in the 1971-72 seasons. Although the Golden state warriors' team also came near to the same record, they only had been able to achieve 28 games winning streak in the process. Also, we can say it is quite impossible for any team to break that record anytime soon.c
Interesting facts about NBA
One of the NBA players Peter Maravich once stated that he doesn't want to have a 10 years career in NBA and then die at an age of 40. Unfortunately, he did have a 10 years long career in NBA and died at an age of 40 only

Air Jordan, one of the leading footwear brand made by Nike to honor Michael Jordan, was banned in NBA but Jordan kept on playing with the same as Nike did agree to pay the fine every match.

Kareem Abdul Jabbar, the all-time leading NBA scorer, is now a leading historian and author after retiring from NBA.

It's been stated in a survey that within the 5 years of their retirement from the NBA, almost 60 % of former NBA players go broke.
Best players in the history of NBA
Michael Jordan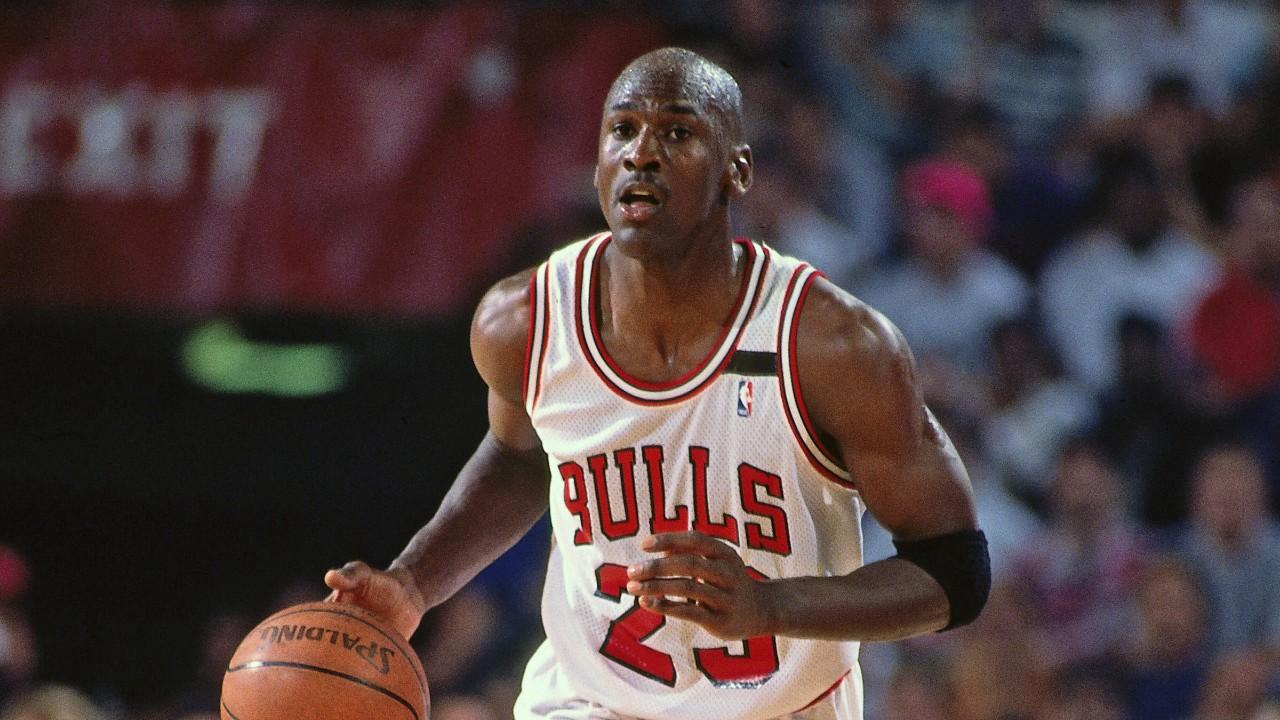 You can't really doubt the legacy of Michael Jordan and he is rightly been quoted as the G.O.A.T (greatest of all time) in NBA in numerous surveys around. Being a phenomenal player with a celebrated career of more than a decade, he has won hearts of millions of Basketball fans around the world with his magic touch and unmatched skills in the court.
Lebron James
There is not much to argue about a player's dominance when he has featured in 10 straight finals in the NBA championship and that is why Lebron has always been quoted as a complete package of NBA history by most of the basketball fans.
Kareem Abdul Jabbar
If there's one player who can be quoted as the "Unstoppable force" in NBA, it was Kareem Abdul Jabbar. Not only he is the all-time leading scorer in the NBA history, but he has also created numerous other records which prove his brilliance as a player in the basketball arena.
NBA winners list by season
| Year | Champion | Results | Opponent |
| --- | --- | --- | --- |
| 2019 | TBD | 0-0 | TBD |
| 2018 | Golden State Warriors | 4-0 (sweep) | Cleveland Cavaliers |
| 2017 | Golden State Warriors | 4-1 | Cleveland Cavaliers |
| 2016 | Cleveland Cavaliers | 4-3 | Golden State Warriors |
| 2015 | Golden State Warriors | 4-2 | Cleveland Cavaliers |
| 2014 | San Antonio Spurs | 4-1 | Miami Heat |
| 2013 | Miami Heat | 4-3 | San Antonio Spurs |
| 2012 | Miami Heat | 4-1 | Oklahoma City Thunder |
| 2011 | Dallas Mavericks | 4-2 | Miami Heat |
| 2010 | Los Angeles Lakers | 4-3 | Boston Celtics |
| 2009 | Los Angeles Lakers | 4-1 | Orlando Magic |
| 2008 | Boston Celtics | 4-2 | Los Angeles Lakers |
| 2007 | San Antonio Spurs | 4-0 (sweep) | Cleveland Cavaliers |
| 2006 | Miami Heat | 4-2 | Dallas Mavericks |
| 2005 | San Antonio Spurs | 4-3 | Detroit Pistons |
| 2004 | Detroit Pistons | 4-1 | Los Angeles Lakers |
| 2003 | San Antonio Spurs | 4-2 | New Jersey Nets |
| 2002 | Los Angeles Lakers | 4-0 (sweep) | New Jersey Nets |
| 2001 | Los Angeles Lakers | 4-1 | Philadelphia 76ers |
| 2000 | Los Angeles Lakers | 4-2 | Indiana Pacers |
| 1999 | San Antonio Spurs | 4-1 | New York Knicks |
| 1998 | Chicago Bulls | 4-2 | Utah Jazz |
| 1997 | Chicago Bulls | 4-2 | Utah Jazz |
| 1996 | Chicago Bulls | 4-2 | Seattle SuperSonics |
| 1995 | Houston Rockets | 4-0 (sweep) | Orlando Magic |
| 1994 | Houston Rockets | 4-3 | New York Knicks |
| 1993 | Chicago Bulls | 4-2 | Phoenix Suns |
| 1992 | Chicago Bulls | 4-2 | Portland Trail Blazers |
| 1991 | Chicago Bulls | 4-1 | Los Angeles Lakers |
| 1990 | Detroit Pistons | 4-1 | Portland Trail Blazers |
| 1989 | Detroit Pistons | 4-0 (sweep) | Los Angeles Lakers |
| 1988 | Los Angeles Lakers | 4-3 | Detroit Pistons |
| 1987 | Los Angeles Lakers | 4-2 | Boston Celtics |
| 1986 | Boston Celtics | 4-2 | Houston Rockets |
| 1985 | Los Angeles Lakers | 4-2 | Boston Celtics |
| 1984 | Boston Celtics | 4-3 | Los Angeles Lakers |
| 1983 | Philadelphia 76ers | 4-0 (sweep) | Los Angeles Lakers |
| 1982 | Los Angeles Lakers | 4-2 | Philadelphia 76ers |
| 1981 | Boston Celtics | 4-2 | Houston Rockets |
| 1980 | Los Angeles Lakers | 4-2 | Philadelphia 76ers |
| 1979 | Seattle SuperSonics | 4-1 | Washington Bullets |
| 1978 | Washington Bullets | 4-3 | Seattle SuperSonics |
| 1977 | Portland Trail Blazers | 4-2 | Philadelphia 76ers |
| 1976 | Boston Celtics | 4-2 | Phoenix Suns |
| 1975 | Golden State Warriors | 4-0 (sweep) | Washington Bullets |
| 1974 | Boston Celtics | 4-3 | Milwaukee Bucks |
| 1973 | New York Knicks | 4-1 | Los Angeles Lakers |
| 1972 | Los Angeles Lakers | 4-1 | New York Knicks |
| 1971 | Milwaukee Bucks | 4-0 (sweep) | Baltimore Bullets |
| 1970 | New York Knicks | 4-3 | Los Angeles Lakers |
| 1969 | Boston Celtics | 4-3 | Los Angeles Lakers |
| 1968 | Boston Celtics | 4-2 | Los Angeles Lakers |
| 1967 | Philadelphia 76ers | 4-2 | San Francisco Warriors |
| 1966 | Boston Celtics | 4-3 | Los Angeles Lakers |
| 1965 | Boston Celtics | 4-1 | Los Angeles Lakers |
| 1964 | Boston Celtics | 4-1 | San Francisco Warriors |
| 1963 | Boston Celtics | 4-2 | Los Angeles Lakers |
| 1962 | Boston Celtics | 4-3 | Los Angeles Lakers |
| 1961 | Boston Celtics | 4-1 | St. Louis Hawks |
| 1960 | Boston Celtics | 4-3 | St. Louis Hawks |
| 1959 | Boston Celtics | 4-0 (sweep) | Minneapolis Lakers |
| 1958 | St. Louis Hawks | 4-2 | Boston Celtics |
| 1957 | Boston Celtics | 4-3 | St. Louis Hawks |
| 1956 | Philadelphia Warriors | 4-1 | Fort Wayne Pistons |
| 1955 | Syracuse Nationals | 4-3 | Fort Wayne Pistons |
| 1954 | Minneapolis Lakers | 4-3 | Syracuse Nationals |
| 1953 | Minneapolis Lakers | 4-1 | New York Knicks |
| 1952 | Minneapolis Lakers | 4-3 | New York Knicks |
| 1951 | Rochester Royals | 4-3 | New York Knicks |
| 1950 | Minneapolis Lakers | 4-2 | Syracuse Nationals |
| 1949 | Minneapolis Lakers | 4-2 | Washington Capitols |
| 1948 | Baltimore Bullets | 4-2 | Philadelphia Warriors |
| 1947 | Philadelphia Warriors | 4-1 | Chicago Stags |