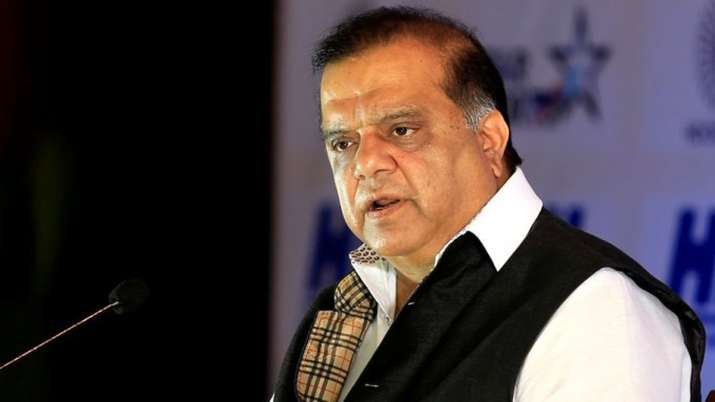 Indian Olympic Association (IOA) president Narinder Batra believes that all the National Competitions will resume from October onwards provided the cases of COVID-19 don't increase alarmingly.
All the sports competitions in India have been postponed from March 25th due to this pandemic as India is currently into Lockdown 5.0 to flatten the curve as well as to avoid the spread of the virus. All the biggest sporting events all around the world have been cancelled due to the COVID-19 pandemic.
As athletes, are locked inside their house and they are not training at the moment but recently a comprehensive guideline came from SAI ( Sports Authority of India) to resume outdoor training as this decision came after the government allowing the opening of a sports stadium for athletes without spectators.
Batra was speaking in the webinar organized by FICCI where he said "If I'm not wrong we should be seeing national championship, competitions coming up from October provided things don't go bad,"
He further added, "That's the internal strategy, for now, depending upon the situation and way things pan out,".
However, athletes, who will be training in the SAI campus will be training individually and will follow social distancing and they need to take care of their hygiene.
Batra also talked about the contact sport which is a concern as without developing successful vaccination we cannot deploy this virus and if that will not take place as early as possible it will be difficult to organize the sports who are contact-based where players touch each other body constantly in order to beat the opponent. For e.g Wrestling, Boxing, etc.
He expressed his views on contact sports in detail "Contact sports are still a concern. I'll be very honest I have no solution for it. In contact sports, you sweat a lot, so whether sweat carries that thing or not because they are coming in contact with each other. I don't know how long this will carry,".
He concluded by saying that "One thing is for sure, if a vaccination or some treatment is to come, then these things are not to be worried about, but right now we do have some concerns about contact sports like boxing, wrestling. When we have some kind of proven treatment comes for COVID-19 then only relaxations will come in,"
"It is going to be a process spread over two or three months, but again depending upon the situation around the pandemic. Right now, every athlete who has qualified for the Olympics or is in line for the Olympics is on our radar."
Looking at the current situation In India it will be difficult to say whether we can see the sporting event happening in 2020 as the effect of this pandemic is so worst at the moment that forecasting anything is not possible at the moment especially due to sporting activities.