Paris Saint-Germain's midfield maestro Marco Veratti insists his side Paris Saint-Germain has a big weight in the European football and quotes four of the top 10 players in the world come from the French Champions.
The Italian midfielder was full of praise for his side's attacking options after an outrageous 6-1 win over St-Etienne on Wednesday night in the top division of French football.
PSG's attacking strength was on full display against struggling St-Etienne in the Coupe de la Ligue quarter-final at their own backyard, Parc des Princes, as Thomas Tuchel's side ran rampant to a 6-1 win over the visitors.
Saint-Etienne central defender Wesley Fofana was sent off after 31 minutes, and Di Maria was the only member of PSG's four-pronged attack who failed to get on the scoresheet.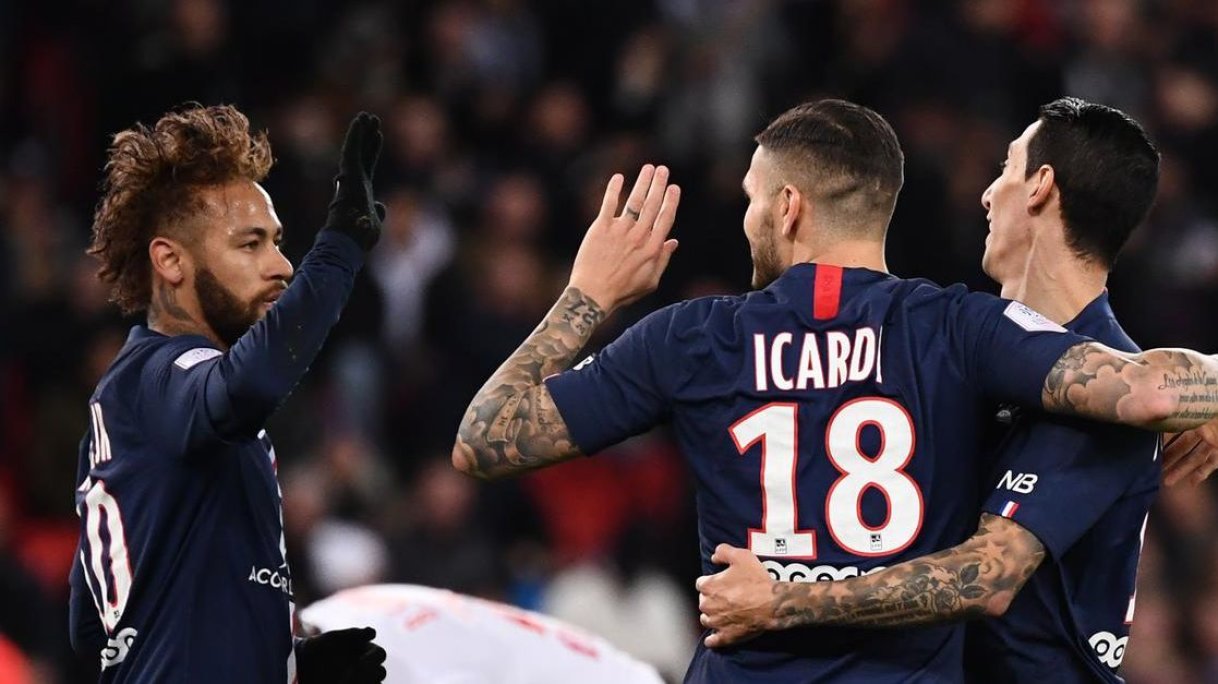 Verratti, who also started in this match, showered a brimful of praise his side's four attacking caliber after watching them run riot on Wednesday.
"It was our first match of 2020 at home," Verratti told Canal Plus. "it was also an important match because it is a quarter-final of the Coupe de la Ligue and because last year we were eliminated at this stage, that's why we started this game very seriously, we started well.
"Scoring after two minutes made it easier for us, the red [card] too. It's a deserved victory. We also said that in the locker room, you have to give everything, nonstop. At the end of the match, we were all happy.
"I think we are lucky to have four players who are in the top 10 in the world. [It's] incredible to have that. That's why the coach decided to change the system because leaving one of the four on the bench is difficult."
Mauro Icardi scored a hat-trick in the 6-1 win while Neymar and Mbappe also got their goals.
The Argentine prolific forward, Mauro Icardi is the only new addition to Paris Saint-Germain's attacking line, who joined the Parc de Princes side on a loan agreement from the Italian powerhouse Inter Milan.
Paris Saint-German is back in action against Monaco on Monday night.
Please follow and like us: