Indian Badminton is going through a Golden era with some of the men and women players in top 10 as well as doubles and mixed doubles team in the top 20's. We have also had Saina Nehwal and Kidambi Srikant as top-ranked singles players in the world women's and men's respectively. PV Sindhu is another formidable woman single player who has silver in both Olympic and World championships and reached the world championship final back to back in 2017 and 2018, winning Silver and entered the semifinal again back to back in 2013 and 2014 winning bronze medals.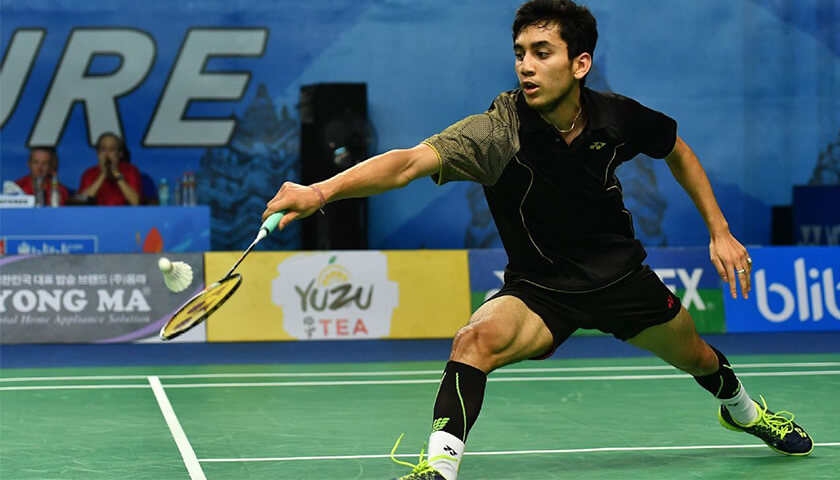 Kidambi Srikanth, Saina Nehwal, PV Sindhu along with Players like HS Prannoy, Sai Praneeth, and Sameer Verma have won lots of Superseries and Grand Pix events among them. The contribution of coaches like Prakash Padukone, Pullela Gopichand and Vimal Kumar has been immense in the resurgence of Indian badminton. Along with this peerless seniors, there is also a clutch of top juniors like Lakshya Sen, Aman Sanjay Farogh, Malavika Bansod, and others.
Lakshya Sen is one of the youngest and promising badminton players in India. Born on 16th August 2001 to a badminton family in Almora,  Uttarakhand this champion has attained many laurels since a very young age of 13. His father DK Sen is a renowned former badminton coach at Sports Authority of India (SAI) Almora and has coached both his sons Lakshya and Chirag Sen who is also an International player.
Looking at the tremendous potential in his early age, the young shuttler was brought to the prestigious Prakash Padukone Badminton Academy when he was just nine and half years old, he was taken under the guidance of Indian Badminton Legends and top coaches Prakash Padukone and Vimal Kumar. Even though he was of small build, his temperament and attitude at such a young age impressed both the coaches and hence they took a keen interest in nurturing and developing him in the early stage itself. Prakash Padukone had quoted that Lakshya Sen is an exceptional talent, marked for greatness.
Lakshya Sen Awards and Achievements
People started taking notice of him when he won the Wimbledon Under 19 tournament at the age of 13 and shot into the limelight instantaneously. He followed it up with winning Swiss Open Junior and Aros Junior Under 15 Cup in Denmark. He also won national titles in the under15 and under 17 age categories. He arrived in the Indian National Badminton Senior Men's scene with a bang by entering the final at the age of 15, less than his mentor Prakash Padukone, where he lost to the accomplished senior Saurabh Verma with a scoreline of 13-21, 12-21.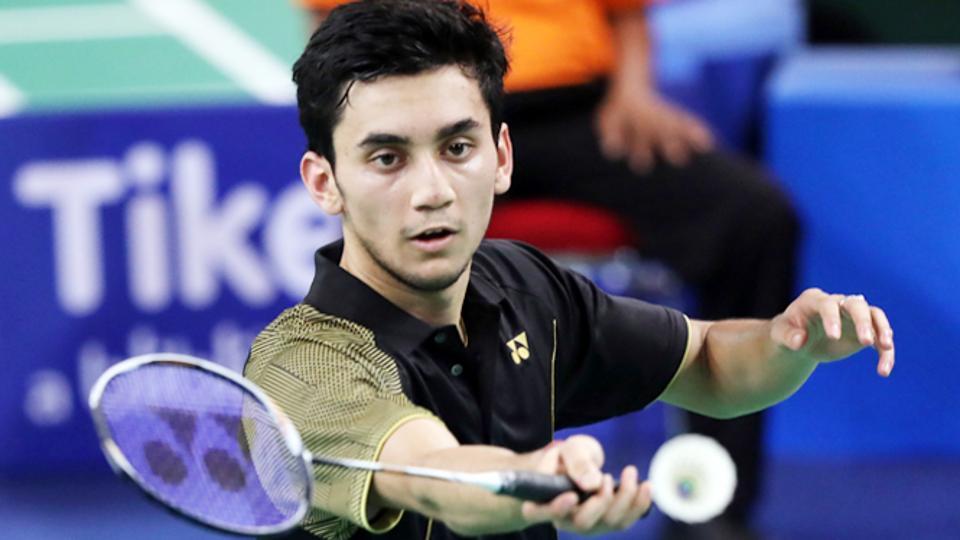 At the Asian Junior Championships 2018 in Jakarta, he defeated the then current World number 1 Kunlavut Vitidsarn, in two straight games, 21-19, 21-18 in the finals. On his way to the finals, Sen also defeated higher ranked players 2nd seed China's Lee Shifeng ,21-14, 21-12 in the quarterfinal and 4th seed Ikhshan Leonardo Immanuel Rumbay, 21-7, 21-14 in the semifinal in straight sets. He was also the first individual to win the medal in the junior boys singles event after a long span of fifty-three years. He joined the elite company of Gautham Thakkar and PV Sindhu who were also Asian junior champions in 1965 and 2012 respectively. This string of convincing victories against top-level junior players established himself as a top contender among his competitors.
This marked his arrival in the World Junior Badminton scene as a top-level player. After displaying his talent at the junior level in various other tournaments, he went on to become the Number 1 Junior Singles player in BWF (Badminton World Federation) World Junior ranking in February 2017.
He started competing in the senior level in the year 2016, and the same year he won India international series defeating Malaysia's Lee Zii Jia in straight sets by a score of 11-3,11-3,11-6,11-6. He also competed in Eurasia Bulgaria open and India international series in 2017 and won both of them. He defeated the Zvonimir Durkinjack of Croatia and Chong Yee Han of Malaysia in a well fought three sets, with scores 18-21,21-12,21-17 and  21-15,17-21,21-17, respectively. In 2017 he was also the runner-up in Tata open Indian International against Sitthikom Thammasin from Thailand with scores of 21-15, 14-21 and 19-21. Another big milestone taking a set of the former Olympic, All England and World Champion Lin Dan in the New Zealand Open.
After these encouraging performances, he was selected in the Thomas Cup 2018 where he again gave a good fight against the great Lin Dan from China. Representing India in the Thomas cup was like a dream come true for Lakshya Sen. Even though India lost to the formidable Chinese the young Lakshya was able to give a good account of himself.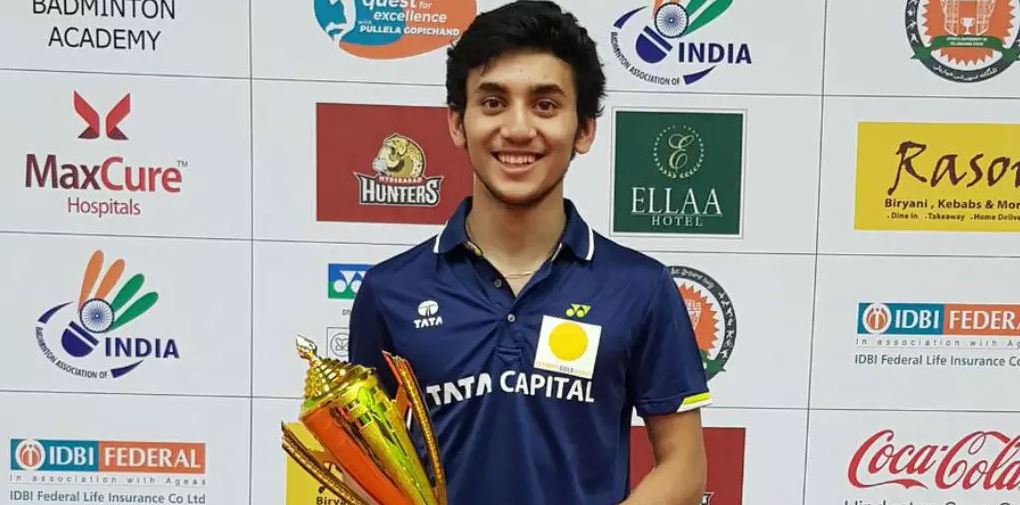 Sen is now working on his strength and fitness for the upcoming big tournaments, which are the Youth Olympic Games in October 2018, followed by the world junior championships in November 2018. As the Asian Junior champion and a top rung junior world player, obviously, he had set his targets for both the prestigious tournaments. Winning Asian Junior title was one goal when the season started, however now the focus is entirely on the Youth Olympics and World Juniors where he intends to give a very good performance and hopes to win both the tournaments.
His critics have always lamented the fact that despite being a former junior world No 1, Sen has never managed to win the world junior title. However, by beating three of the world's top five juniors in Jakarta, and that too convincingly, he has got the best ever chance to keep the record straight. Indian badminton fraternity, the sports body, coaches and fans are eagerly looking up to these tournaments.
Presently he is ranked 76th in the world in the senior rankings and has had an all-time high ranking of 69. With the amount of talent and potential at his disposal, time would not be a factor when he would be competing with the top-notch players in the world.
Also Check :