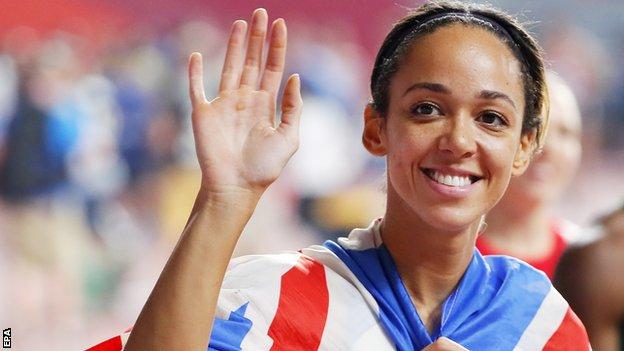 British Olympians, Katarina Johnson and Adam Gemili have joined the new athletics association board to fight for the right of track and field athletes.
The board will also campaign against the rights of the athlete and will also focus on Black lives matter issue at the International forum.
Last year the 200m and triple jump were two of four events eliminated from the regular Diamond League program by World Athletics because it said it wanted a "faster-paced" event.
The 3000m steeplechase and discuss sporting event will also be missing from the new Diamond League launched whose final will be conducted in September.
"That was the catalyst," the organisation's inaugural president, two-time Olympic triple jump champion Christian Taylor, told BBC Sport.
"Enough became enough. We said 'let's stop being on the receiving end'. As we're the main source of income for the sport, why are we not part of the discussions?"
However, World Athletics have commission where they discuss the problem of Athlete but that is not sufficient as more organisation need to work in this matter.
"How far can you steer left and right because you don't want to bite the hand that feeds you?" Taylor said.

"We're going to be unbiased and unfiltered and express exactly what the athletes feel." He added.
He also stressed on to bring reform in Rule No 50 of the International Olympic Committee which clearly states that all the political, social, and religious propaganda is not permitted on the Olympic sites.
"So we are challenging the IOC. It doesn't have to be that Rule 50 is abolished, but this gives us a chance to express our frustration or stance and, if done in a peaceful manner, we don't understand why this avenue would be taken away." Taylor concluded.
The Athletic Association has also agreed to build a partnership with the global athlete in order to maximize the participation of athletes in the world of sport.