Jose Mourinho:- In every sport, a leader is very important as he guides the team to the desired results and more. A leader is someone who inspires the team, not only by the performance but also by his personality and the conversation he shares with them. In cricket, a captain can inspire you on and off the field as that means he is present in the ground to inspire players when the process is going badly, but when it comes to football, it is the coach who has to inspire his players than the captain.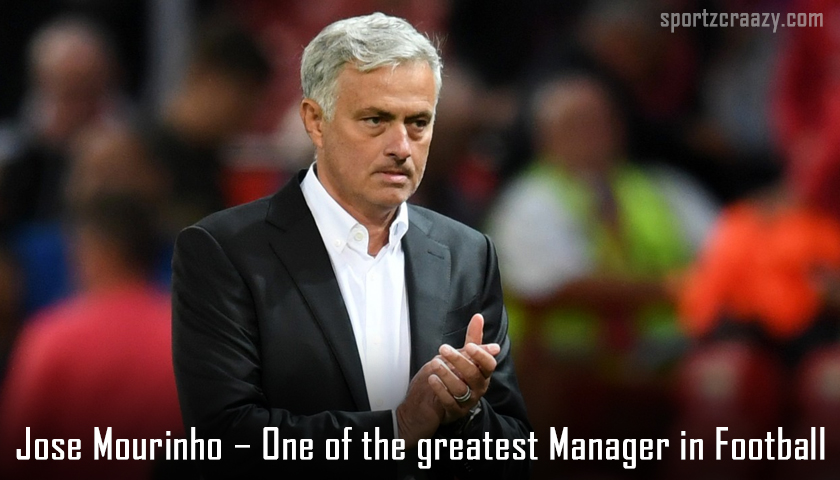 Football carries a different aspect when to come to their leader, the best captain may not win you championships, the best coach can you win you championships even like FIFA world cup. May it be the planning for the game, may it be placing right man at the right place, may it be the right man at the forward position, and a decision of the coach plays a major role in it. In today's column, we are going to discuss one of the greatest managers in the history of football, wondering who? It is none other than Jose Mourinho.
Jose Mourinho Biography
Image Source
Jose Mourinho was born on 26th January 1963 in Portugal. His prime motivation was given by his mother in every aspect. He developed an interest in football as his father was a successful goalkeeper. He developed an interest in coaching when his father moved to coach. Overall, he followed the footsteps of his father in his professional aspects.
Jose Mourinho developed the dream to go into international coaching which made him start from scratch as he took up the coaching of a small team.  After being a school coach for a few years, he worked as an interpreter for the famous coach sir bobby Robson. He used to discuss the game including tactics and strategies of the game with Robson even during the late night. He worked with him in different clubs from sporting FC to Barcelona and even in the FC Porto.
After working with him for a few years he was awarded a breakthrough by the universe. He was appointed as the manager of a Portuguese club, beneficial in September 2000. He had a successful stint but was asked to resign after a rift the president of the club. He might have thought it would be a beginning of struggle days, but nevertheless, it was his entry into the limelight.
Some top clubs took notice of Jose which fetched the manager post in the Porto FC in 2002. He took the team to some great wins and had a successful stint in the club. The club won premiere Liga, Portuguese Cup, and the UEFA cup in 2003. It continued for years and he has become the most wanted coach with the win of several championships over the years. He not only dreamt about coaching but took the right steps at the right time to achieve and the progress he was showing neared a wonderful destination.
After that, he moved to manage one of the biggest clubs in world Chelsea and provided the team with some remarkable heights. Chelsea won 6 trophies in 3 years. Since then, he had an average success at Inter Milan before moving to the Real Madrid and Real Madrid won for first La Liga titles in 4 years. Then he came back Chelsea from 2013 to 2015 which had a relatable success. After 2015, he moved to Manchester United from 2016 to 2018.
Now, let us look at some leadership inspiration that Jose give us.
His Individual Attention To Each Player
Image Source
Jose Mourinho made conversation with each player to talk about their strengths and weakness and work on it. This made everyone get a personal session to talk to their manager. He was also a specialist in test players by psychological thoughts.
While he was managing Chelsea, he said Frank Lampard that is he is one of the best players in the world but if he ever wants to prove that, he has to win championships. This triggered some desire inside Lampard and made him a team player. His motivation and teaching have benefited many as a player and improve their game into some superstar stuff.
Comfortable Communication
Image Source
Jose Mourinho had a brilliant ability to unite his team as he is the best in communicating with his players. Every player had full freedom to communicate to him and open their heart and improve their game. This ability made Jose one of the best coaches in the world.
This also helped players improve and achieve some top feats in the world. He has always said to be a great leader; you should be a great communicator. Players had this comfort level with him which made Jose a most wanted manager for all the clubs in the world.
The Way he Approached Success and Failures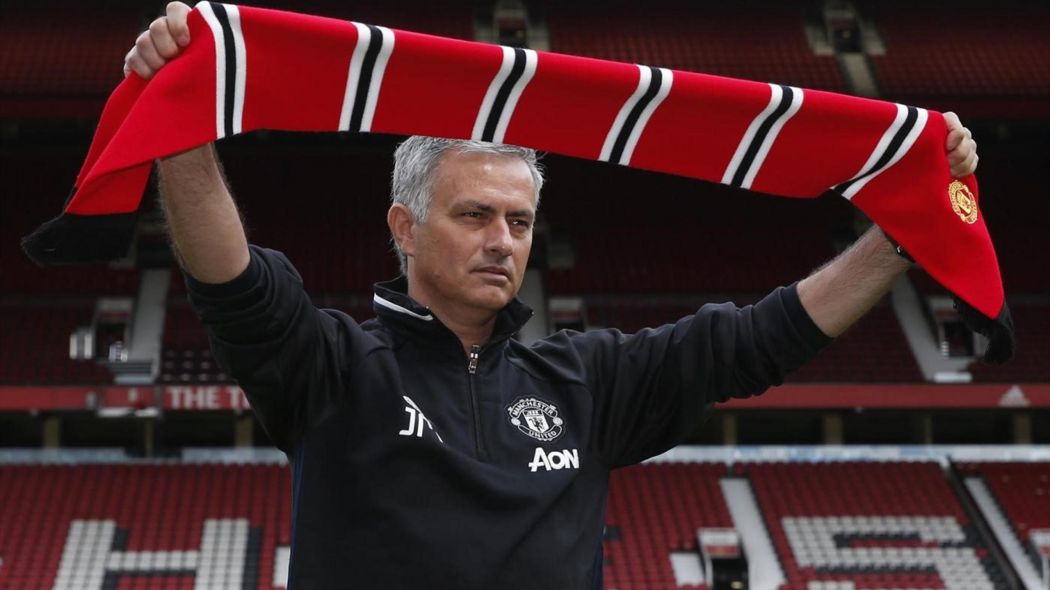 Image source
Jose Mourinho always followed the advice of his mentor and it is one of biggest critical advice from Sir Bobby Robson "when you win a game, you shouldn't assume you are the team when you lose, you shouldn't think you are rubbish.
No matter how a human goes through a bad phase, he always shed sweat and works hard to become big. That's what corners the best from the rest. He coached every team with his skills, but what made him the best is, he always trusted in psychological points of human to push them to be great. When they become great, the team wins several championships. Today, he might have got fired from Manchester United due to some issue, but we all know that he will bounce back and win a lot more cups as the manager.
Also, Check: