John Charles Layfield, popularly known by his ring name John "Bradshaw" Layfield as JBL, is an American retired professional wrestler and television personality, currently working with World Wrestling Entertainment as a commentator. Layfield has been recognized as one of the biggest names in the WWE history. From the time of Attitude Era with the ring name Bradshaw to his rebranded image of JBL as a wealthy, big mouthed businessman, John Layfield proved the WWE Universe his importance for the wrestling industry.
His tag team group with  Ron "Farooq" Simmons as part of the Acolyte Protection Agency (APA) has been considered as the one of the leading tag team units in the WWE, and they together became a three-time WWF Tag Team Champion. Layfield has feuded with several superstars in his entire career which includes John Cena, Kane, Triple H, Big Show, Jeff Hardy, Tommy Dreamer and many more.
Layfield has also held several championships in his career in which he became one-time WWE Champion, Intercontinental Champion, United States Champion, eighteen-time WWE Hardcore Champion, one-time WWF European Champion and three-time WWF Tag Team Champion with Faarooq. He became the twentieth Triple Crown Champion and the tenth Grand Slam Champion in WWE history.
EARLY LIFE
John Charles Layfield was born on November 29, 1966 in Sweetwater, Texas, United States. He took his wrestling training from  Black Bart and Brad Rheingans.
PERSONAL LIFE
John Layfield resides in Bermuda. He married to to Cindy Womack on June 6, 1994, but divorced in 2003. He later married to American businesswoman  Meredith Whitney, on February 11, 2005 in Key West, Florida. John Layfield is a son of Lavelle Layfield, who is a minister and his mother's name is Mary Layfield.
PROFESSIONAL LIFE
Layfield started his professional wrestling career in 1992 with Global Wrestling Federation in 1992 and won the GWF Tag Team Championship from Rough Riders (Black Bart and Johnny Mantell). Layfield also devoted his time on Independent wrestling units from 1993 to 1995. He then joined National Wrestling Alliance where he won  the NWA North American Heavyweight Championship.
Layfield signed a contract with World Wrestling Entertainment in 1995 as Justin "Hawk" Bradshaw, defeating Bob Holly in his debut match. Bradshaw formed an alliance with former Nation of Domination leader Faarooq in a tag team named the Acolytes.  The Acolytes won their first WWF Tag Team Championship by defeating Kane and X-Pac. Faarooq and Bradshaw became the Acolytes Protection Agency (APA), with a motto of "because we need beer money."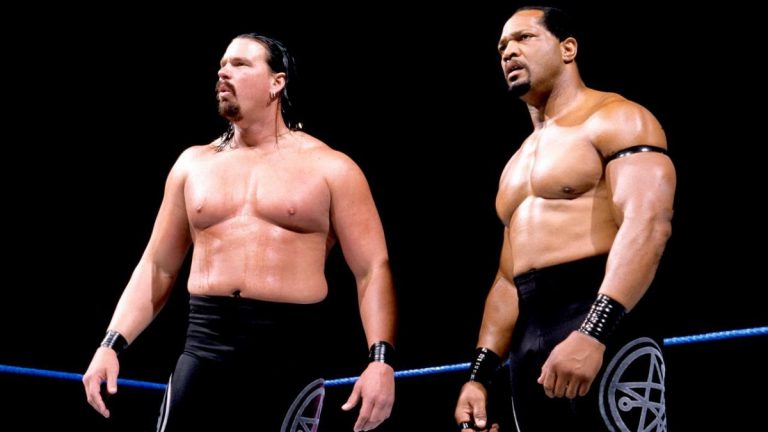 In 2004, Layfield won the WWE Championship from Guerrero in a Texas Bull Rope match at The Great American Bash. JBL lost the WWE Championship to John Cena at WrestleMania 21, ending the reign of 280 days. In 2006, JBL held the United States Championship by defeating Benoit  at WrestleMania 22. JBL also won Intercontinental Championship by defeating CM Punk.
Layfield had feuded with several superstars in his career that includes CM Punk, Shawn Michaels, John Cena, The Undertaker, Randy Orton, Triple H and many more. Layfield announced his retirement on his WWE Universe blog in 2009.
HONORS
Ranked No. 5 of the 500 best singles wrestlers in the PWI 500 in 2005
Ranked No. 496 of the best 500 singles wrestlers of all time in the PWI Years in 2003
ACHIEVEMENTS
JBL is a one-time CWA World Tag Team Champion with Cannonball GrizzlyJBL won Lou Thesz Award (2012)
JBL is a two-time GWF Tag Team Champion with Bobby Duncum Jr. (1) and Black Bart (1)
JBL is a one-time MCW Southern Tag Team Champion with Faarooq
JBL is a one-time NWA North American Heavyweight Champion
JBL is a one-time OVW Southern Tag Team Champion with Ron Simmons
JBL is a one-time USWF Tag Team Champion with The Equalizer
JBL is a one-time WWE Champion
JBL is a one-time WWE Intercontinental Champion
JBL is a one-time WWE United States Champion
JBL is a eighteen-time WWE Hardcore Champion
JBL is a one-time WWF European Champion
JBL is a three-time WWF Tag Team Champion with Faarooq
JBL won Slammy Award (1 time)
JBL is the Twentieth Triple Crown Champion
JBL is the Tenth Grand Slam Champion
PHYSICAL MEASUREMENTS
HEIGHT: 198 cm
WEIGHT: 132 kg = 290 lbs
EYE COLOR: Dark Brown
HAIR COLOR: Golden Brown
PERSONAL INFORMATION
Full Name: John Charles Layfield
Age: 53 years
Date of Birth: November 29, 1966
Hometown:   Sweetwater, Texas, United States
Zodiac: Sagittarius
Religion: American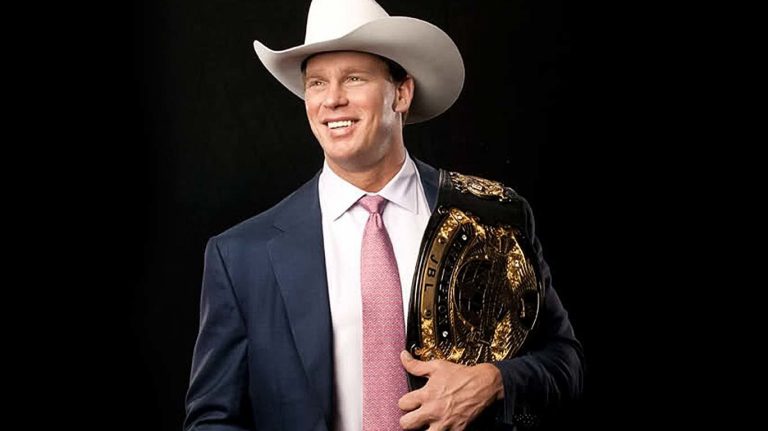 EDUCATION:
School:  Unknown
FAVORITE CELEBRITIES
Favorite wrestler: Hulk Hogan and Bret Hart
Favorite actor: Brad Pitt
Favorite actress: Angelina Jolie
Hobbies: Wrestling, gymming, watching movies, playing golf
Favorite Food: Oats, Steak
Dream Holiday Destination: Unknown
Favorite Color: Black and Blue
NET WORTH
$9 Million estimated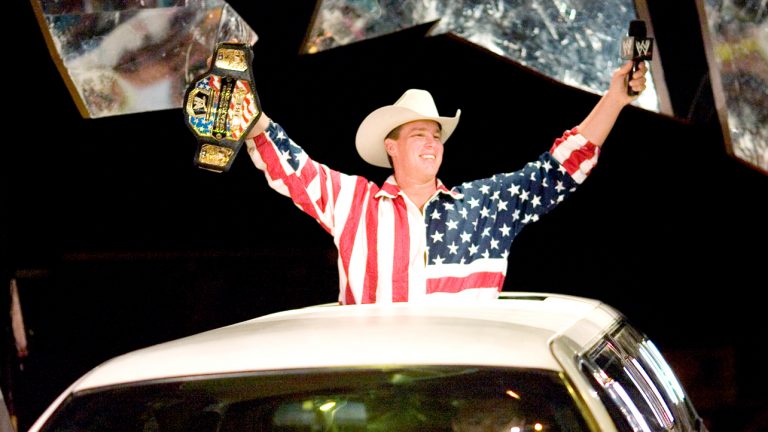 CONTROVERSY
JBL was once accused of bullying his fellow wrestlers backstage. The list mentioned names of several colleagues including  Mauro Ranallo, Dave Meltzer, John Morrison any many others.
SOCIAL MEDIA PROFILES
Facebook:   https://www.facebook.com/SevenSummitsForKids/
Twitter:    https://twitter.com/JCLayfield
Instagram: @johnbradshawlayfield