Indian commentator Harsha Bhogle has said that grounds for T20 International matches should be bigger than that of Eden Park in Auckland, New Zealand. India has defeated hosts New Zealand in initial two matches of the 5-T20I series ongoing in New Zealand. India managed to complete a 200-par score chase successfully in the first T20I while restricted the hosts below 150 in the second match at the same ground.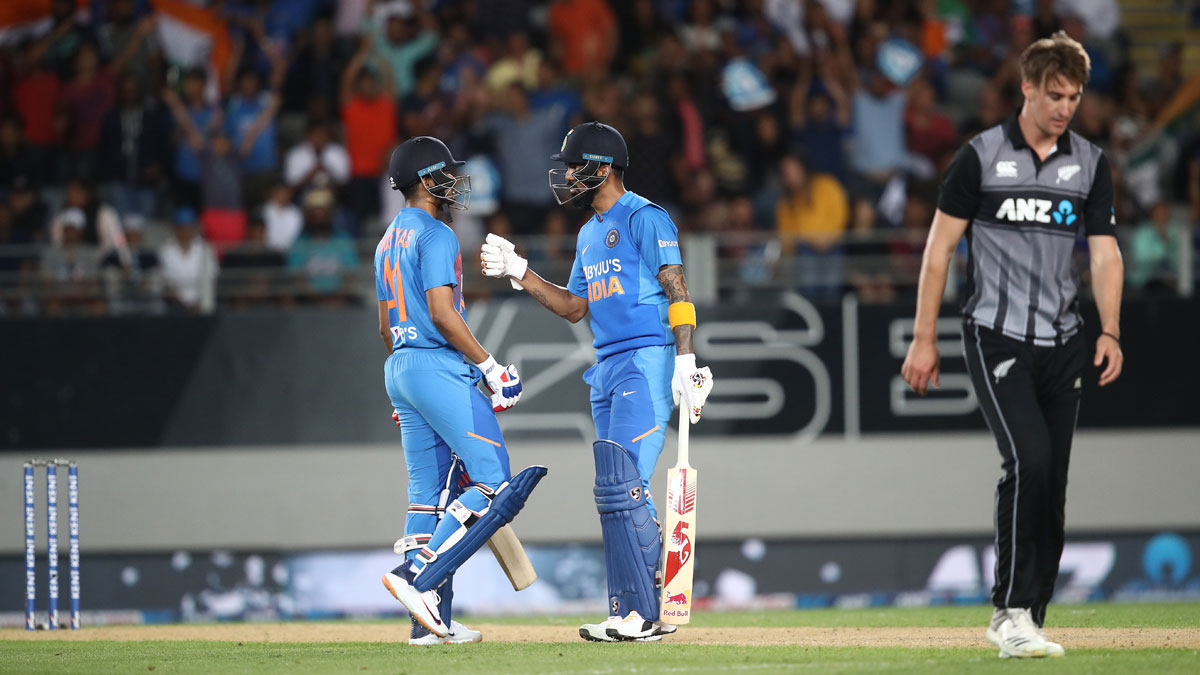 "I can understand that it is a heritage ground (Eden Park) and its been like this for many years. They have changed the angles and shape of the ground. But with the new game, with the power, the batsmen are physically much stronger than they have ever been and the bats are so much better. You got to have bigger grounds than this. You cannot have this type of tiny little grounds. If that is the case then the teams can come and play on TV sets," Harsha Bhogle told Cricbuzz.
India registered a massive 6-wicket win in the first T20 match against New Zealand even when the visitors were chasing a 200-par total. KL Rahul, Virat Kohli, and Shreyas Iyer fired brilliantly to put India ahead in the T20 series. In the second T20I, Indian bowlers bowled brilliantly to restrict the Kiwi batting might and give Indian batsman a below-par total to chase.
After India registered a thumping victory in the 2nd T20I, Harsha Bhogle, the famous Indian commentator told a leading cricket online portal Cricbuzz that batsmen in the current era are physically quite strong. Moreover, the introduction of new technology in the bats have offered them the liberty to smack sixes for fun.
Harsha Bhogle emphasized on the fact that hosting big international matches on such small grounds gives batsman a bigger advantage against the bowlers. Indian sports analyst jokingly said that the teams can come to play on TV sets in the future if they can play on such small grounds.
Please follow and like us: