Indian opener Shikhar Dhawan has been ruled out of the upcoming five-match T20I series against New Zealand because of a shoulder injury. The left-hander picked up the injury after he fell awkwardly on his left shoulder while diving to stop a ball in the third ODI against Australia. Dhawan had to leave the field soon after and did not bat in the second innings, with KL Rahul opening instead.
According to reports, Dhawan has injured his AC joint on the shoulder between the collar bone and the shoulder blade. He was spotted with an arm sling after he returned from the hospital after the 3rd ODI.
Dhawan did not travel with Team India that left for New Zealand on Monday for the T20I series that begins on January 24. The selectors are yet to name a replacement. Here are three possible replacements for Dhawan in the Indian team for the upcoming series.
Shubman Gill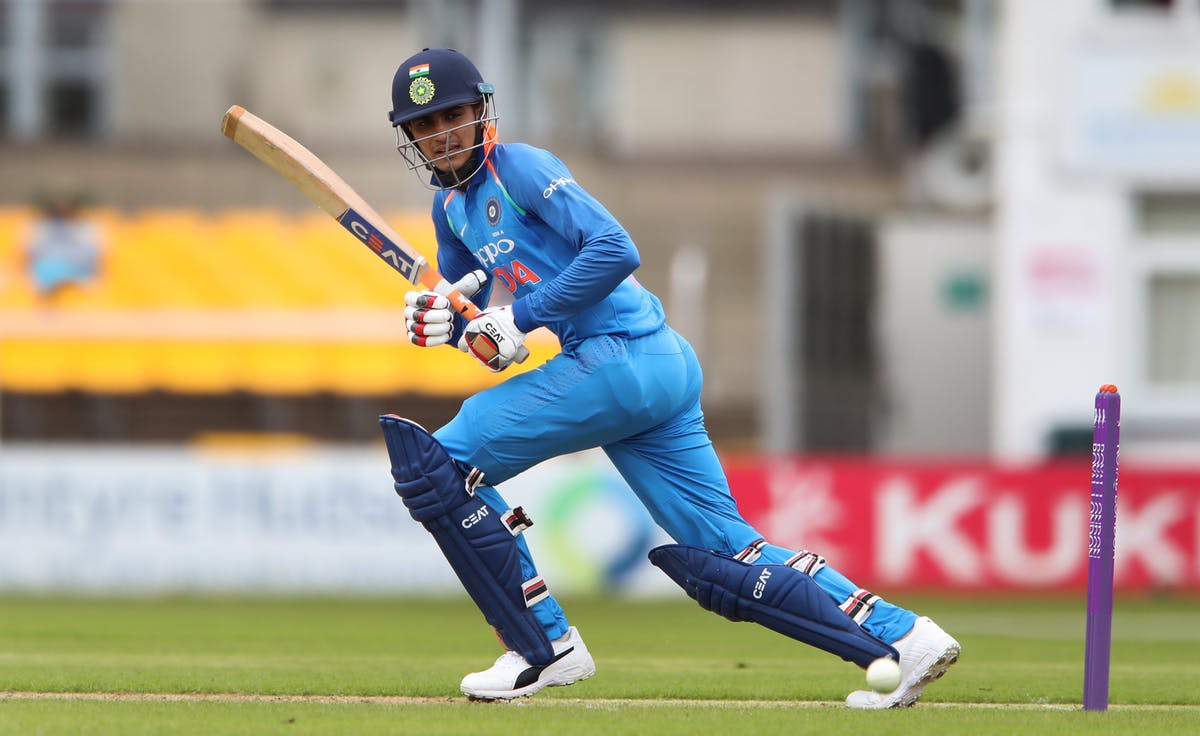 A like-for-like replacement for Dhawan, Gill opens the batting for his domestic side Punjab and bats at an aggressive rate as well. He is capable of anchoring an innings upfront and can accelerate once he gets his eye in, as was visible in his match-winning knocks for his IPL side Kolkata Knight Riders. With a plethora of shots in his armory, Gill can be a dangerous player against both spin and pace, and the fact that he is currently in New Zealand for an A tour further works in his favour.
Though the former Under-19 star has not had a stellar domestic run this season, there is no denying the fact that he is a class player. With Virat Kohli applauding Gill's temperament last year, the right-hander emerges as a strong contender to replace Dhawan.
Mayank Agarwal
Mayank Agarwal is India's first-choice opener in Test cricket, and he has left the fans and critics alike amazed with his textbook style technique and shot selection. Though he is yet to play any white-ball cricket for India, the fact that Mayank was picked as a replacement for Dhawan in the ICC World Cup shows that he is in the fray for selection. Although he bats at the number three position for his state side Karnataka and Kings XI Punjab, his IPL franchise, Mayank is originally an opener and can be an ideal replacement for Dhawan.
The cricketer has played 77 IPL games in the IPL, scoring more than 1200 runs at a strike rate of around 130. He amazed by his power-hitting in IPL 2019, where he struck the ball at 141.88, and his selection will allow him to get acclimatized to the conditions before the Test series commences.
Suryakumar Yadav
Though a middle-order batter, Yadav emerges as the biggest front-runner to replace Dhawan. With India already having KL Rahul at the top, Yadav, in the middle order, can boost the batting line-up. India's strike rate in the T20I format while batting first has remained questionable, and with Yadav known for his big-hitting skills at the death, he provides the option of a pinch-hitter, who can bat anywhere in the order. The Mumbai player has had a stellar run in the IPL and the Syed Mushtaq Ali Trophy of late, with many former players pushing for him to be selected in the T20I team.