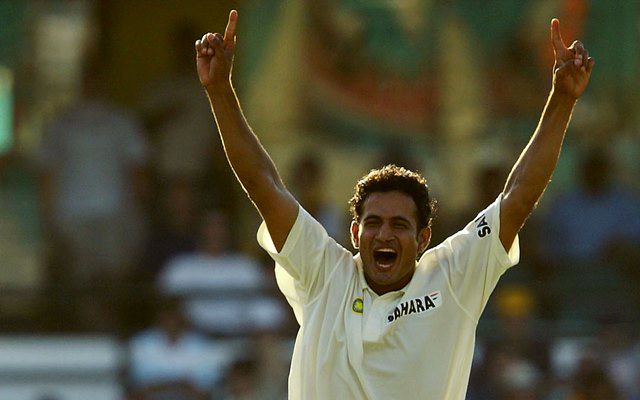 Irfan Pathan is known for his amazing ability to swing the ball both ways and the moment he made his debut for India in no time he grasped all the eyeballs of his fans with his impeccable bowling performance.
He was often compared with Indian Legend Kapil Dev as he can bowl and bat for India with the same intensity, zeal, and passion that Kapil Dev had while he was playing for India. But Injuries and dirty politics became a non-solving problem for him in his cricketing carrier which brought his cricketing carrier to an end.
Irfan's calibre as a bowler can be described through his stats as he is the first Indian Bowler in ODI format who has taken the fastest 100 wickets.
He played for India for 13 years before Mohammad Shami got opportunity As he was talking to one of the Rediff.com where he added "In terms of achievement, there could have been a lot more. I believe that in One-Day Internationals I could have been the best all-rounder that India ever produced, I could have been. That didn't happen because I didn't play as much cricket as I could have. After all, my last game for India was at the age of 27,".
He further added that "I think if you play till 35, things would have been better, but that's gone, it's done and dusted. Whatever matches I played, I played as a match-winner, I played like a guy who made the difference to the team. Even if I took one wicket – the first wicket for the match – that made a big impact on the team. Whatever innings I played with the bat, I played to make a difference,".
Irfan described the biggest problem was the role change as suddenly from first choice bowler he wasn't getting an opportunity to play despite strong performances in the past where he concluded by saying that "If you see the first 59 ODI matches that I played, I got to bowl with the new ball. And when you are the new ball bowler, you get the opportunity to bowl with the new ball as well as the old ball. Your aim, your mindset, your body language, and your responsibility is to take wickets. But when you are bowling first change, your role changes as well, your role becomes defensive,".
"When you are bowling first change, when you are a defensive bowler according to your captain and coach, you have to play the role of containing the runs. You have to make sure that you don't give away too many runs. So, if your role becomes different, then your numbers also become different,".