Not too long ago, Ronaldinho was the best footballers across the globe, until Cristiano Ronaldo and Lionel Messi dethroned him in the years to come. In his 20 years long twinkle career, he proved his mettle in every tournament he played, either for club or country. The highlights of his glittering career include FIFA World Cup, UEFA Champions League, La Liga, FIFA Confederation Cup, and Copa America.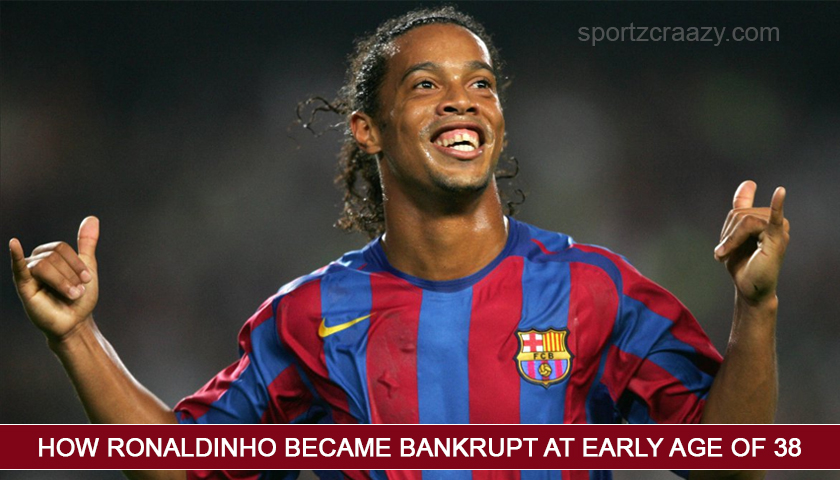 Early fame and mind-boggling success made him the money spinner for the clubs and corporates. His earning reached a million pounds, during his playing days at Barcelona and alone earned a £19 million from endorsement alone in 2006.
Later, the Brazilian midfielder moved to AC Milan, where his monthly income reached £480,000. His popularity not only grossed him million dollar deals with clubs but also made him the biggest football brand. During his prime, he endorsed brands like EA Sports, Coca Cola, Nike, Gatorade, Pepsi, etc. which uplifted his total net worth to £ 100 million.
But, now the situation is a complete vice versa, Ronaldinho is only left with a meager amount of £5.24, in his bank account.
How did this Bankruptcy Episode Happened?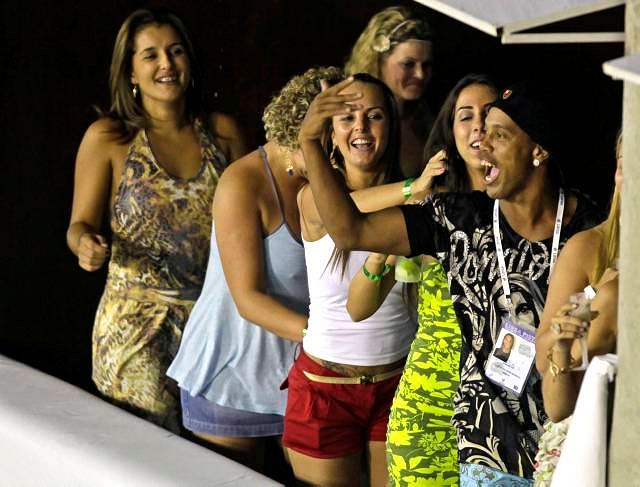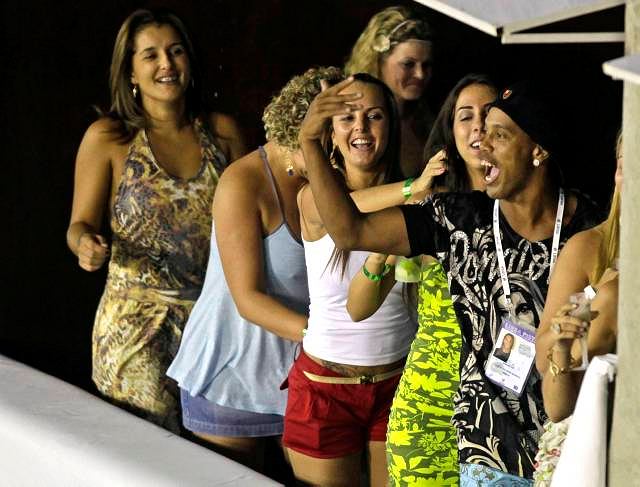 Ronaldinho was flamboyant, juggler and a party animal since the dawn of his illustrious career. He owns luxurious mansions and houses in Spain, Florida, Greece, Brazil, and Lake Como.
He owns luxurious cars like Lamborghini Aventador, silver Mercedez Benz E class car, red and yellow Ferrari 48s, Hummer h2, Bugatti Veyron and a yellow Porsche Carerra S.
The problems started, when he signed the deal with Flamengo in 2012, which grossed him £ 100 K per week salary. The club struggled to pay him such hefty amount and the deal was reduced to £ 24K per week, but even that amount was too much for the club.
The financial constraint with the club led to the exit of Ronaldinho and he signed the £ 150K per month deal with Fluminense, but that deal was too cut short due to financial hurdles.
He kept changing the clubs due to financial constraints. Things went from bad to worse, when Coca Cola terminated his contract with Ronaldinho after he was secretly filmed sipping Pepsi at his unveiling at Athletico Mineiro.
He was fined by the Brazilian government after he started a real state project in the reserved area. He was fined for £400,000, but these financial constraints didn't stop him from enjoying his lavish life.
He married two wives at the lavish grand ceremony, each wife is getting £1500 per week and all his 3 wives live in a £15 million mansion in Rio de Janeiro.
It is hard to believe that he became bankrupt at just 38. Many experts suggest that he declared himself bankrupt due to heavy debts on his head and this is just another legal trick to dodge them. This is nothing new, sports celebrities like him, who are adored as mentor and youth icons often are involved in illicit activities.
They are not flawless, hope he will learn from his mistakes and emerge as victorious from all these controversies.
Also, Check: