SAURASHTRA WINS 2019-20 RANJI TROPHY  
 After waiting for 73 years, the Saurashtra cricket team earned their first Ranji title on Friday. Indian fast bowler, Jaydev Unadkat led his side win the coveted trophy after beating Bengal in the final on the basis of first-innings lead. 
 Skipper Jaydev Unadkat has been nothing short of exemplary in the tournament. He claimed 67 wickets at an average of 13.23. Unadkat stepped up when it was needed the most, exhibiting match-winning spells both in the semi-final and final of the tournament. 
On Friday, Unadkat, once again, came to the team's rescue, claiming the precious wicket of Anustup Mujumdar and also doing a run-out in the same over only to bring Saurashtra on the cusp of victory.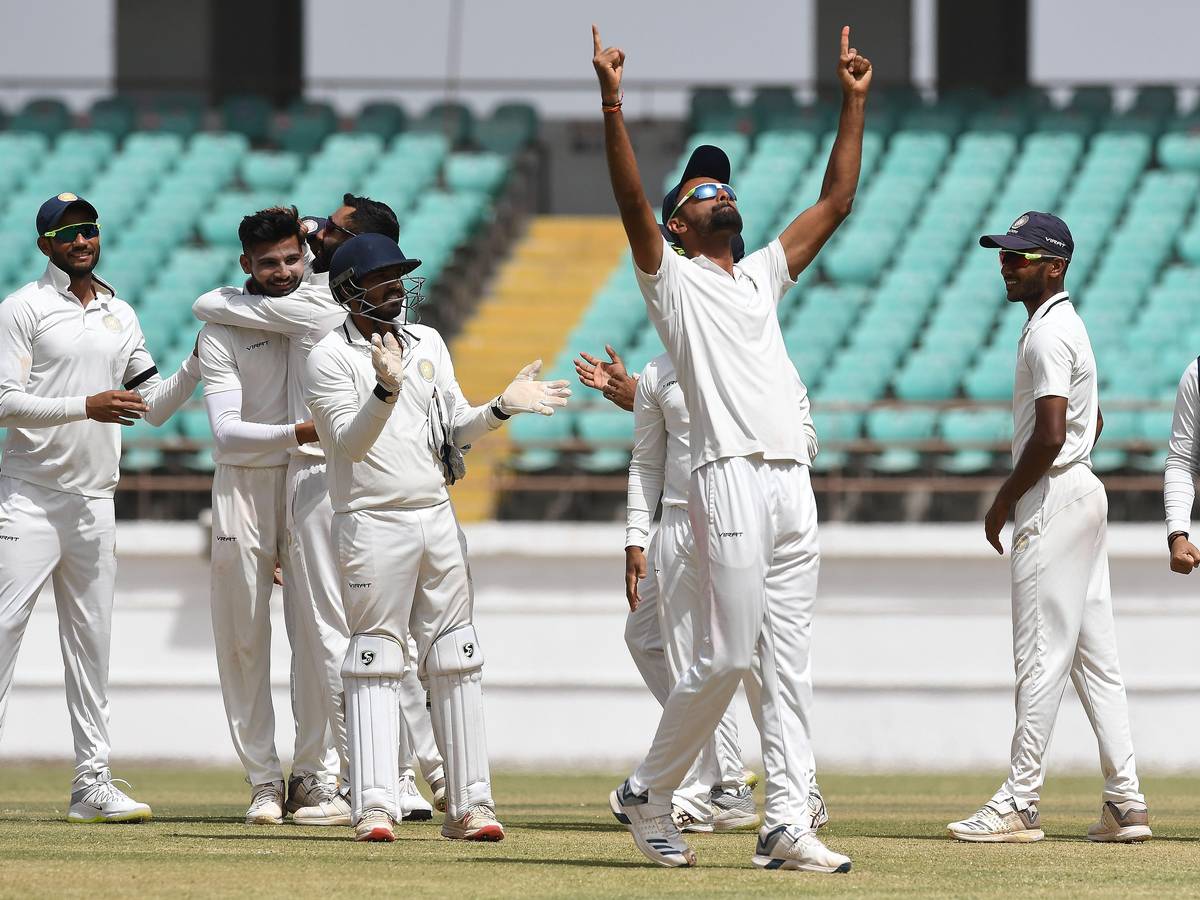 "I still have the hunger to make a comeback," said Unadkat. "The hunger has never been stronger and that actually kept me going throughout the season. To be honest, it was challenging….physically surviving the season. Bowling those long spells as a fast bowler in almost every game [was tough]," Unadkat said after the match.
 Arpit Vasavada was awarded the Man of the Match award for his stellar century, guiding his team to 425 in the first innings. Indian batsmen Cheteshwar Pujara made 66, while the likes of Avi Barot and Vishvaraj Jadeja made decent contributions as well.
Bengal losing in the final meant their quest for the coveted trophy in last three decades continues. 
Who won it last time? 
For those of you who don't know, Vidarbha cricket team won the title last year for the second consecutive time. They beat Saurashtra in the final by 78 runs to win the 2019 Ranji trophy, making it two titles in a row. 
In 2017-18 Ranji Trophy, Vidarbha won their maiden Ranji title. They beat Delhi by 9 wickets to lift the coveted trophy. 
Here's a look at the winner's of Ranji Trophy in last five seasons: 
| | | |
| --- | --- | --- |
| 2015–16 | Mumbai | Saurashtra |
| 2016–17 | Gujarat | Mumbai |
| 2017–18 | Vidarbha | Delhi |
| 2018–19 | Vidarbha | Saurashtra |
| 2019-20 | Saurashtra | Bengal |