Indian Grandmaster P Harikrishna missed out a great opportunity to win a match against Maxime Vachier Legrave in the first round of Tata Steel  Master Chess Tournament in Netherlands on  Saturday.
Harikrishna during a match against Vachier was looking all set for a victory against Vachier but the later played smartly and defended well and forced a draw by playing 64 moves.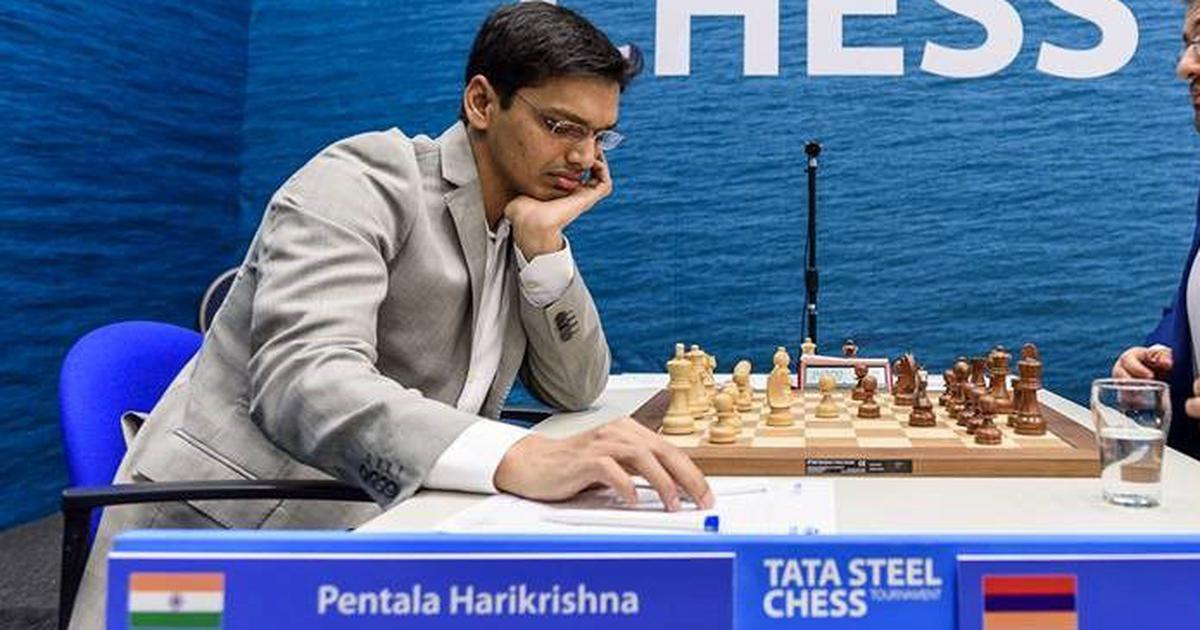 Among the day three winners, Magnus Carlsen took his chances against Alireza Firouzja and escaped to an exciting victory.
Let's have a look at First round results described below 
First-round results: P. Harikrishna drew with Maxime Vachier-Lagrave (Fra); Magnus Carlsen (Nor) bt Alireza Firouzja (FIDE); Fabiano Caruana (USA) drew with Jorden Van Foreest (Ned); Anish Giri (Ned) bt Aryan Tari (Nor); Radoslaw Wojtaszek (Pol) drew with David Anton Guijarro (Esp); Andrey Esipenko (Rus) drew with Jan-Krzysztof Duda (Pol). Nils Grandelius (Swe) bt Alexander Donchenko (Ger).
Pentala Harikirishna represented India at at seven Chess Olympiad from 2000 to 2012 and was part of the team who won Bronze medal in World Chess Championship tournament in 2010. His performance has been superb at Asian Team Championships by winning gold once, silver twice and bronze once for nation.
In Feburary 2013, Harikrishna passed 2700 Elo rating points for the first time. He broke into the top 10 players of the World in November 2016 with a FIDE rating of 2768.
Harikrishna who hails from Andhra Pradesh started developing interest at the age of 4 by his grandfather Ranga Rao who was his first chess coach.