The ongoing series between India and Australia will be known for resilience of inexperience Indian players in absence of their star studded lineup due to injury. As the series currently poised at 1-1 out of four match series with the last match of the series entering on the last day to decide the eventual winner of the Border-Gavaskar series.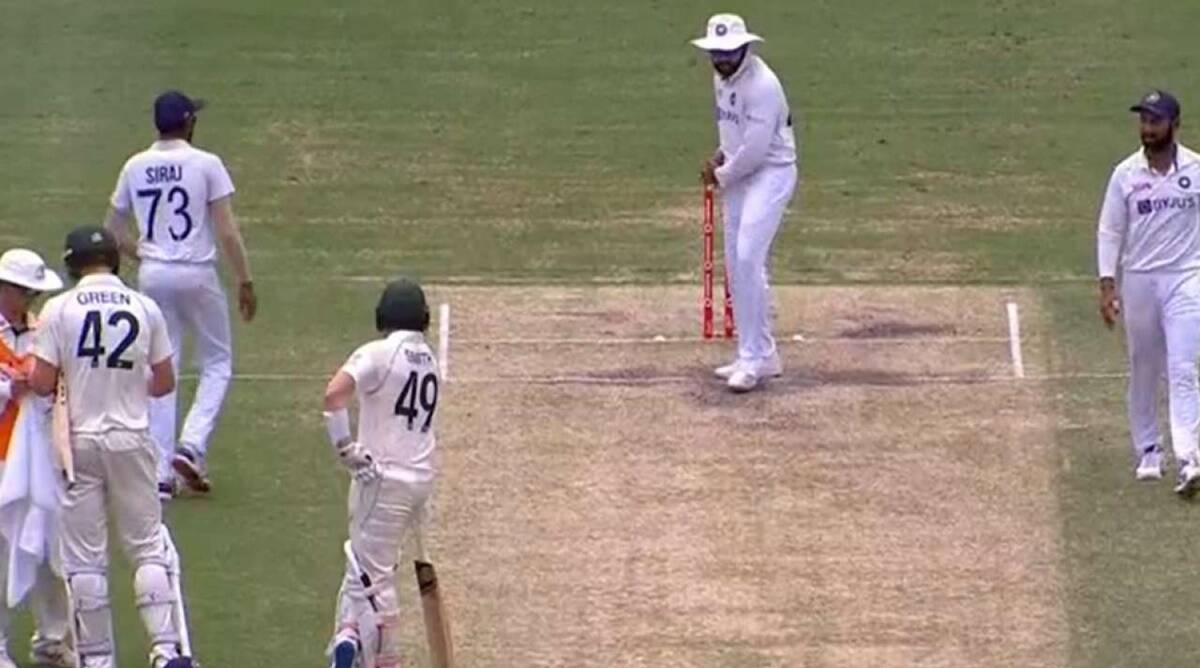 As India needs to bats really well on the last day of fourth test match and lot will depend on Rohit Sharma, Pujara and Rahane to take responsibility as senior player and make sure India cross the line on the last day to clinch the ongoing series by 2-1. However Rohit was seen shadow batting at the crease even as Steve Smith and Cameron Green, the Australian batsmen at the crease, watched on Day 4 of the fourth Test in Brisbane.
As Smith was accused of scuffling Rishabh Pant guard marks but it didn't matter to Indian  team as they batted their heart out to save that test match. However Australian Captain Tim Paine and Coach Justin Langer as they both defended Steve Smith stating that the ace batsman does it numerous time while he is fielding and prepare himself for the upcoming innings and mark crease at the centre.
"I have been quite shocked and disappointed by the reaction," Smith had told News Corp last week after the controversy broke out. 
"It's something I do in games to visualise where we are bowling, how the batter is playing our bowlers and then out of habit I always mark centre," he added. 
Langer had called the allegations against Smith "absolute rubbish." 
"As for Steve Smith, I literally cannot believe some of the rubbish I've read — absolute load of rubbish," Langer said last week. 
"I mean, anyone who knows Steve Smith, he is a bit quirky… and we have all laughed about it for the last couple of years. 
"What Steve Smith does at the crease he does it probably most games, he's just thinking about the game. Anyone who suggests for one millisecond he was trying to do something untoward, they're way out of line," Langer added. 
Indian batting Coach Vikram Rathour added that we didn't pay attention to what Steve Smith did during the match as our focus was to win either win or save the last Test match.