Former Liverpool midfielder and current Rangers manager, Steven Gerrard said that he is open for challenges and wants to exchange his rivalries with Frank Lampard and Portuguese tactician Jose Mourinho in Premier League and also gave his opinion on managing the runaway leaders Liverpool.
Talking to the standard sports outlet, Mail, on the weekend, Steven Gerrard opined that there will be a lot of comparisons between him and his contemporary midfielder back then, Frank Lampard. He said:
"There will naturally be a comparison to me and Frank because there was when we were players."
Both the midfielders of their respective clubs started their managerial careers last season and both are seeming to succeed in their new profession. Before managing Chelsea this season, Lampard managed Derby County in the Championship where seemed quite successful. The debate still goes on who is the best among two but their no conclusion for the discussion and seems pointless.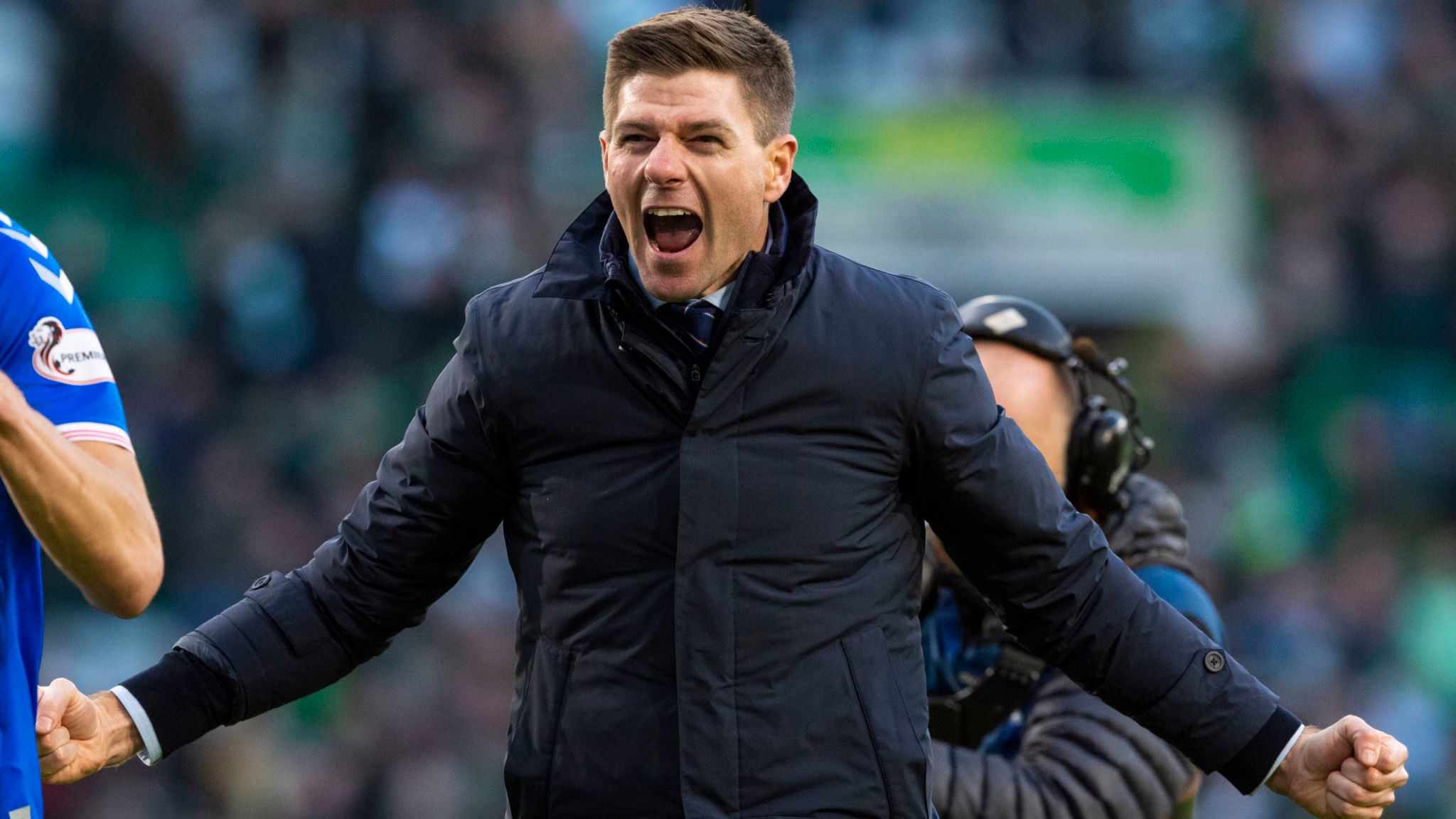 Steven Gerrard told his former Liverpool compatriot, Danny Murphy, in an exclusive interview:
 "I admire Frank for his bottle, leading Chelsea in the biggest league in the world during a transfer ban. I'm proud of him as a former team-mate,"

"There will naturally be a comparison to me and Frank because there was when we were players. Could we play together? Who was better? There is still an element of that but the reality is we are in two completely different jobs."
When Danny Murphy asked what would he exchange the trades with Lampard and Mourinho, Gerrard sounded positive and opined how it will be in the next 10-15 years. Gerrard added:
"So would I. I'm sure Frank has had the same thoughts. But I'd also love to become a rival to Jose Mourinho."
Steven Gerrard's and current Liverpool manager, Jurgen Klopp's contracts with their respective clubs are set to expire in the summer of 2024. Both the managers signed the new contracts with their respective clubs on the same day which makes them stay at Rangers' and Anfield for four more seasons. For many of the fans and pundits feel that Gerrard is the best man to succeed Jurgen Klopp but Gerrard himself said that he is unsure about the job at this early stage of career.
The former Liverpool captain said:
"I understand why [people assume I could take over from Klopp] because I was captain for so long and a large chunk of the fanbase would like me back at the club.

"But I'm bright enough to realise that, first and foremost, you have to be good enough. The owners need to think you're the right man.

"If I got the chance [at Liverpool] I'd want to be best prepared. You can't plan everything season by season. If things turn in months, you'd be out of work."
The iconic midfielder who is much known for infamous slip against Chelsea in 2014 which cost the Merseysiders a title five years ago, Steve Gerrard added:
"Am I ready for the Liverpool job right now? Maybe not."