Manchester United has reached the FA Cup quarter-finals for successive seventh seasons whereas Bournemouth got there for the second time in their 122 year history.
Scott McTominay's 97th-minute strike earned United 1-0 win over West Ham United in a lackluster fifth round match that required extra time at snowy Old Trafford on Tuesday.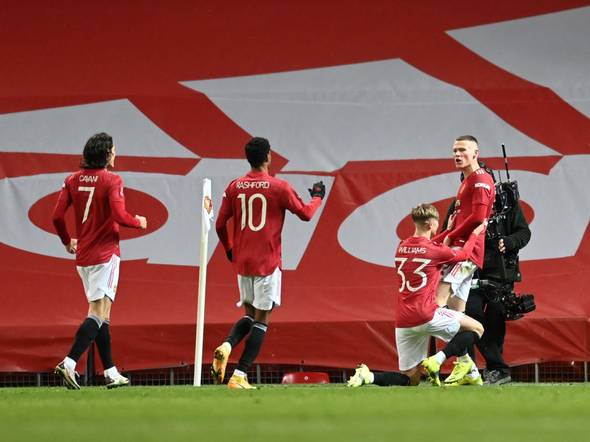 Along with the Europa League, the FA Cup looks to be United's best chance of collecting its first piece of silverware since 2017 after falling five points behind Manchester City in the Premier League title race. City also has a game in hand.
Also second division team Bournemouth outclassed Burnley by 2-0 and they have reached the quarterfinals in one of the oldest football competitions since 1956-57 season.
It later emerged that Burnley came within minutes of potentially disqualifying from the competition after Dyche initially announced Erik Peters in the lineup. 
They were also aware about the error by Bournemouth officials just before the game resume and was replaced Pieters with Anthony  Driscoll-Glennon.
"It was very gentlemanly of them," Dyche said.
Bournemouth, who was nominated as the top flight in last season was managed on interim basis by former Tottenham and Real Madrid defender Jonathan Woodgate after the exit of Jason Tindall. The remaining six matches will take place on Wednesday and Thursday.