Manchester United legend Eric Cantona has poked fun at present Manchester United head coach Ole Gunnar Solskjaer by comparing The Red Devils' struggles to an old man trying to make love.
The Manchester-based club currently find themselves down in eighth place in the Premier League table after just six wins from their opening 18 matches.
United had earlier defeated both city-rivals Manchester City and Tottenham Hotspurs in stunning fashion at the start of the month, but have failed to continue the momentum having consistently failed against the league's lesser sides.
They were held to a 1-1 draw at home to Everton before being beaten by Watford 2-0 at the weekend.
Cantona, an outspoken critic of United in recent times, has again hit out at his former club this week.
"Manchester United occupies a special place in my heart," the former United striker, who won four Premier League titles during his time at the club, told Otro in a festive message.
"But watching United play now, it's a bit like making love as an old man. You try as hard as you can, but at the end of the day, everyone is a bit disappointed."
Cantona added: "When I say things, sorry, about making love as an old man, I'm not speaking about me. It was just a metaphor."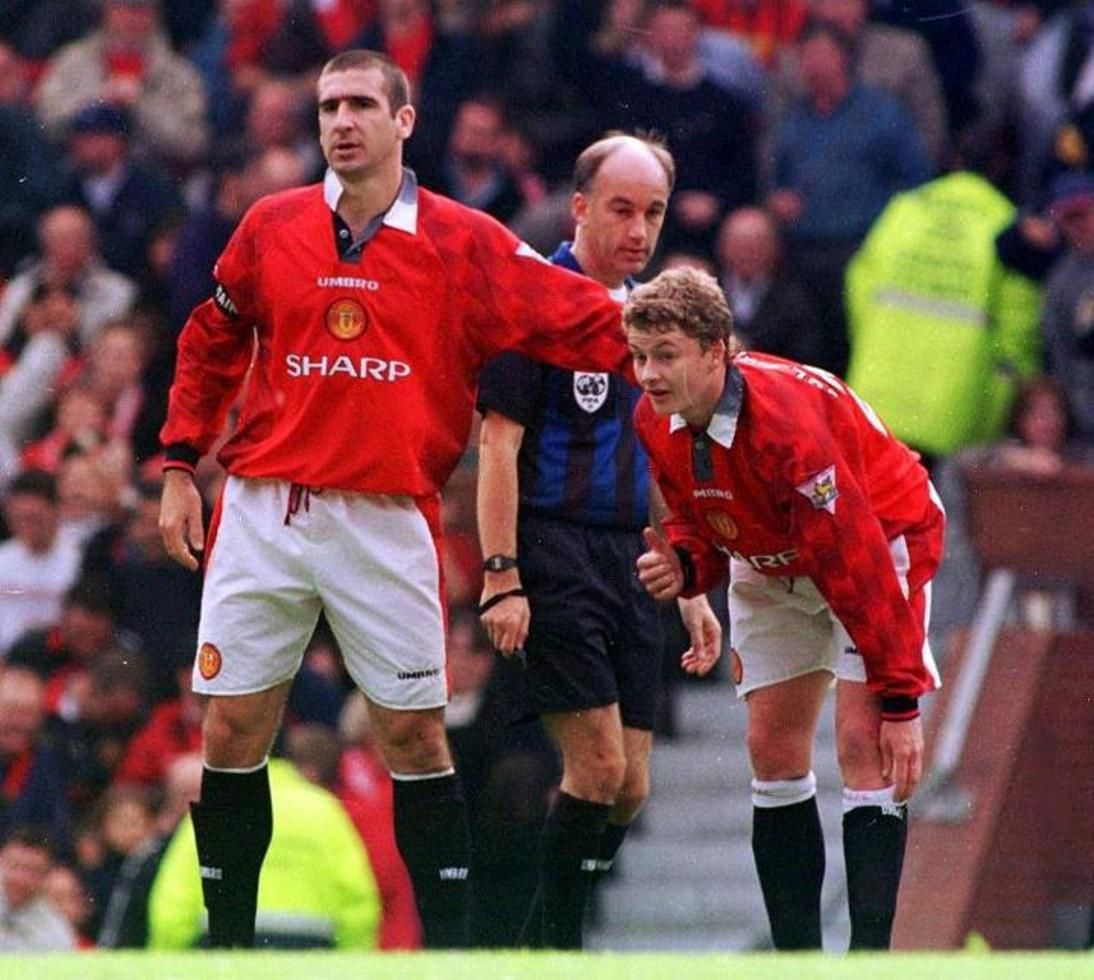 United now have reached a new low as they have the fewest points (25) they have ever had at Christmas in the Premier League era, as their hopes of a top-four finish continue to diminish.
However, United's gaffer is confident they will bounce back and make progress in a similar way bitter rivals Liverpool have in recent years.
He said: "We want to be a team that can go and dominate teams and break teams down. It's taken Liverpool a few years to get to that stage and we need to just keep on building because that's what we want to get to.
"Yes, we're good at counter-attacking. Yes, we've got pace and fast players. We should always keep that because it's in our tradition.
"We create loads of chances, but every time we lose it there's a counter-attack. We need to lock it down more, better at stopping the counter-attack.
"That's where this team is going to learn and grow and I'm sure we'll see an improvement over this season and the next year."