DOR vs LTU Dream11 Prediction: Live Score, Fantasy Team, Lineups, Highlights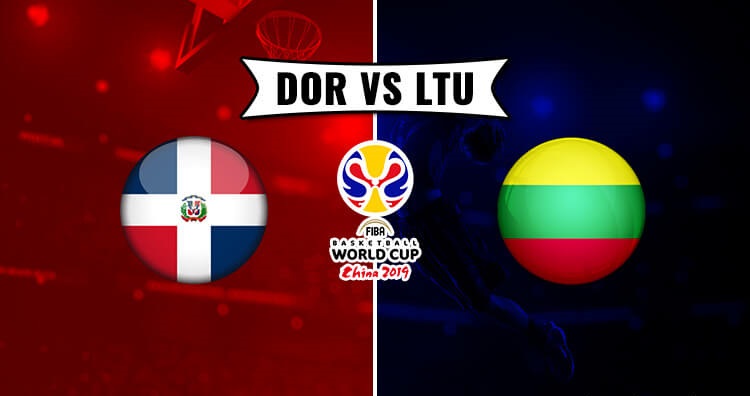 DOR vs LTU Updated News:
Dominican Republic: Dominican Republic team boasts of players like Dagoberto PENA, Victor and Eloy Vargas They need to bounce back in this game and need their big players to fire even more than they have in the games that have been already played. They are expected to play an unchanged team.
Lithuania: Lithuania is expected to play a full-strength squad in this game since it is a marquee encounter Valanciunas and Sabonis were superb in their encounter with Canada and are expected to be influential again. Ulanovas and Lekavicus will be seen as an option from the bench. There are no injuries and suspensions.
DOR vs LTU Overview: This time the Dominican Republic scraped through the first group stage and could win only one game against Jordan by 80-76 and lost the other games against Germany and France. Lithuania began their campaign well against Canada and Senegal with wins in both the games however they have since then lost two games on the trot the more significant of them being the loss against France in a close game by 75-78 making this a must-win game for them.
DOR vs LTU Match Details:
Match Timing: September 9, 2019 1:30 PM
Venue – Nanjing, Gymnasium of Youth Olympic Games Sport Park
DOR vs LTU Team Squad:
Dominican Republic: Dagoberto Pena, Rigoberto Mendoza, Victor Liz, Sadiel Rojas, Juan Miguel Suero, Eulis Baez, Ronald Ramon, Gelvis Solano, Ronald Roberts, Juan Garcia, Luis Montero.
Lithuania: Edgaras Ulanovas, Jonas Valanciunas, Mantas Kalnietis, Mindaugas Kuzminskas, Martinas Geben, Lukas Lekavicius, Rokas Giedraitis, Marius Grigonis, Paulius Jankunas, Renaldas Seibutis, Jonas Maciulis, Domantas Sabonis, Arnas Butkevicius.
DOR vs LTU Dream11 Best Players:
DOR: Gelvis Solano, Victor Liz, Luis Montero, Eulis Baez, Eloy Vargas.
LTU: Mantas Kalnietis, Jonas Munson, Jonas Valanciunas, Domantas Sabonis, Marius Grigonis.
DOR vs LTU Dream11 Teams:
PG: Kalnietis (SP) Solano
SG: Liz, Grigonis
SF: Macilulis
PF: Baez, Kuzminskas
Centre: Vaargas