Warner Meet Jaykishan Plaha: Having suffered a rough patch for over a year after the Sandpaper Gate incident, Australia are back in the business just at the right time with all the key players back in the side. Aaron Finch found his touch a series before the World Cup even as Warner and Smith have made a terrific comeback in the side.
Australia have made a dream start in the World Cup, winning five out of their six games in the tournament. Australia beat Bangladesh by 48 runs in their last match to earn their fifth victory in the World Cup, courtesy an astounding 166-run innings off just 147 deliveries.
However, apart from scoring runs on the field, David Warner, recently, also made headlines off the pitch after he hit a net bowler on his head during a practice session, prior to the game against India. An Indian origin England based bowler named Jai Kishan was hit on his head by a cracking drive by David Warner following which he was stretchered off the ground as the practice session came to a halt.
Apparently, Jai Kishan spent four nights at the hospital in London. Recalling his experience the 23-year old fast bowler said that all he could hear was Warner screaming ' Oh Lord, No!'  before he fell on the pitch.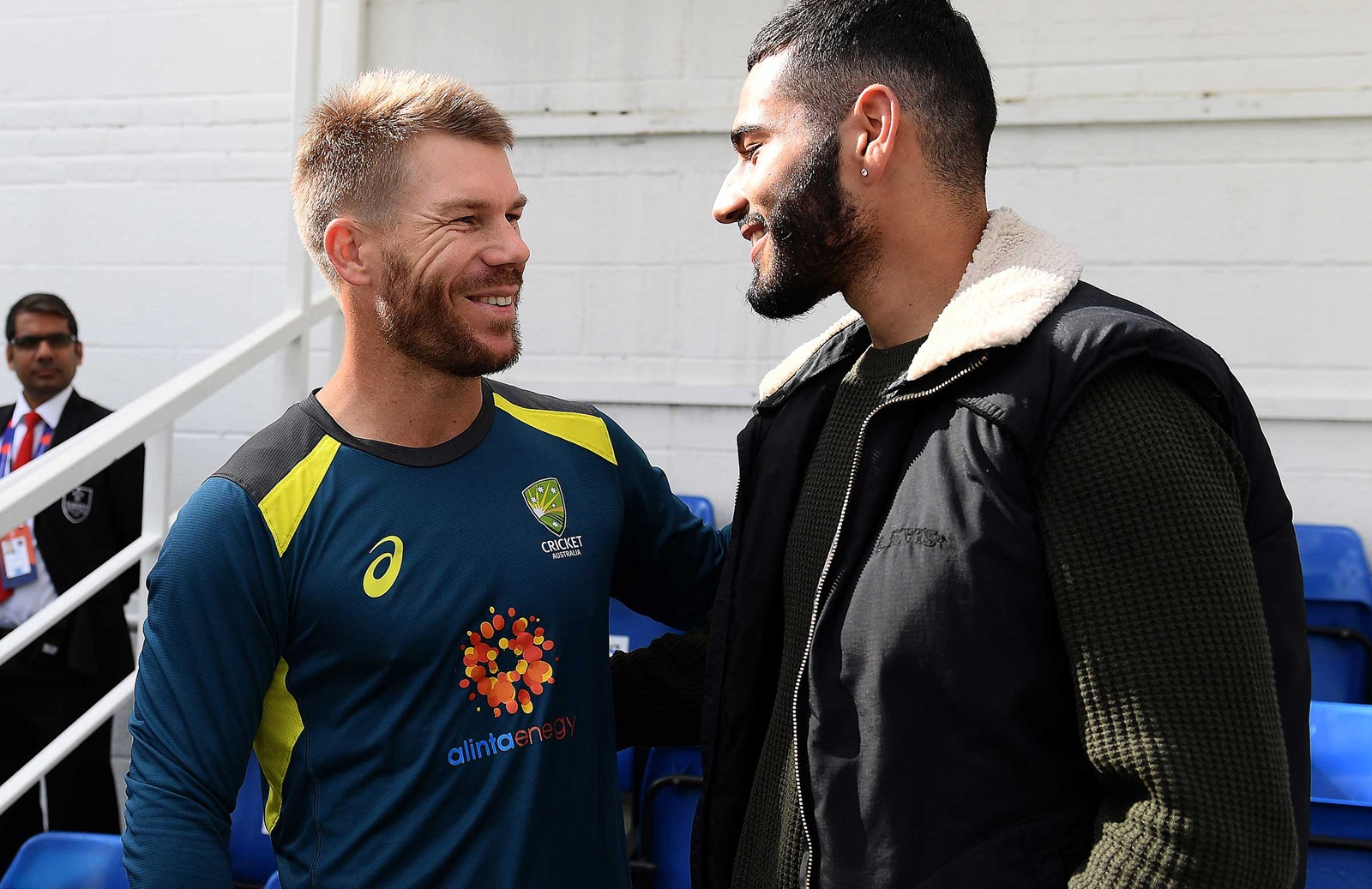 Warner Visit Hospital to Meet Jaykishan Plaha
"Warner screamed 'Oh Lord, No!'. That was all I could hear from the other end, before falling on the pitch. It was an outside off delivery and Warner played that short in an arc and it came at me at a good speed. Before I could duck, the ball hit me so hard," Plaha was quoted as saying by Times of India.
He went on to say that many players including David Warner, Steve Smith came to see him in the hospital. Warner also gave a few match tickets to Kishan's family before going back to the hotel with his teammates.
"Warner, Langer, Maxwell, Smith, most of them came to see me in the hospital. This was probably due to the incident that happened a few years ago. Warner said 'big man…I am sorry' and he hugged me," Plaha said.
"Warner called my name and presented me the Australian jersey. It has the signature of every cricketer in the Australian squad. I was so happy. He (Warner) also gifted a few World Cup tickets to my family," he added.
Also Check: