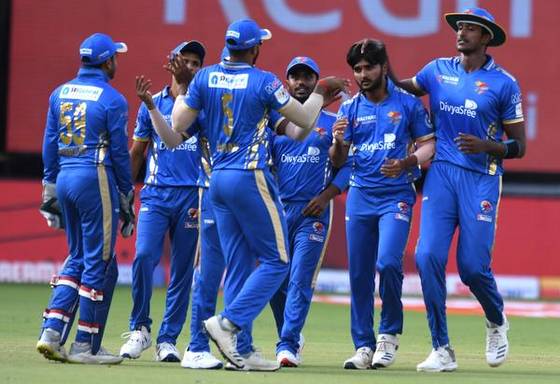 Karnataka Premier League: The uncertainty looming over the Karnataka Premier League got deep when Vinay Mruthyunjaya, Treasurer of the Karnataka State Cricket Association, informed that the next edition of the league will only be conducted after the probe into the multi-crore international betting scam is concluded.
Confirming the decision Mruthyunjaya said "The next edition of the KPL will be conducted only after the completion of the investigation." The stand by KSCA has also made it clear that the player auctions will also be kept on hold until the investigation is over. Usually, the player auctions are held by the state cricket association a month or so before the league starts.
Giving further information about the ongoing probe, Mruthyunjaya informed that the police have served a notice to the KSCA demanding extensive information on the T20 tournament. He said that the police have asked for information related to teams, scorecards, details of all the players, phone numbers. The Treasurer of the KSCA also informed that the local police has also asked for video footage of all the matches to dig deep into the case.
It is to be noted that league came under the scanner after the police arrested owner of Belagavi Panthers Ali Asfak Thara in September. The Police discovered that Ali Asfak Thara was in contact with a Dubai-based bookie. The Panthers owner used to place his bets through the bookie. In addition to Thar's arrest established players, including CM Gautam, were also arrested, which has made the case more complex. Soon after the arrest of Thara the KSCA had suspended the team and the owner.
The KSCA treasurer has maintained the stand that the state board not the Board of Control for Cricket in India (BCCI) had any information of the betting, honey traps, bookie- funded foreign holidays and spot-fixing scandals had marred the BCCI approved local T20 league. He further added that he is of the belief that the police will complete the investigation before the ninth edition of the KPL will kick off. Generally the KPL is held in the month of August.
Just like KPL, the Tamil Nadu Premier League is also under scanner due to the spot-fixing allegations. The BCCI, as well as the Tamil Nadu Cricket Association, are taking all possible measures to sort things out.