Sometimes the ardent Tennis fans wonder what is the future of women Tennis post retirement of Williams sisters, Maria Sharapova, Petra Kvitova and Caroline Wozniacki. The Williams sisters are going through the last phase of their career, Sharapova is no more a juggernaut she used to be. The rich legacy of these modern masters is in some danger.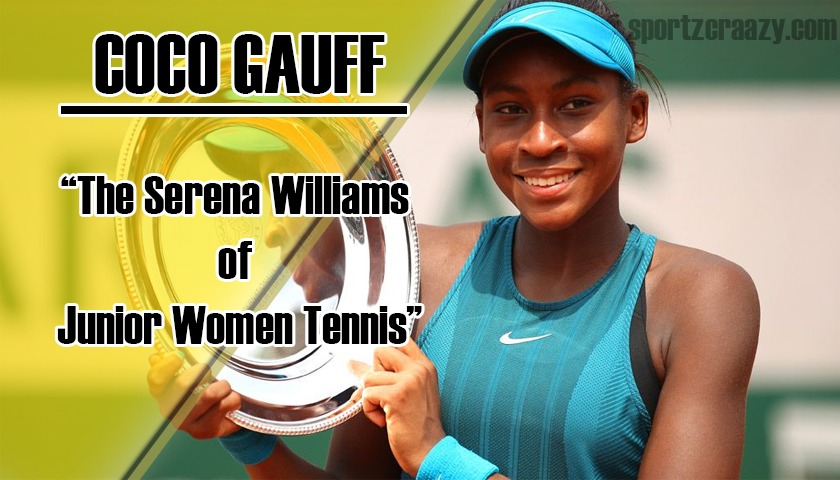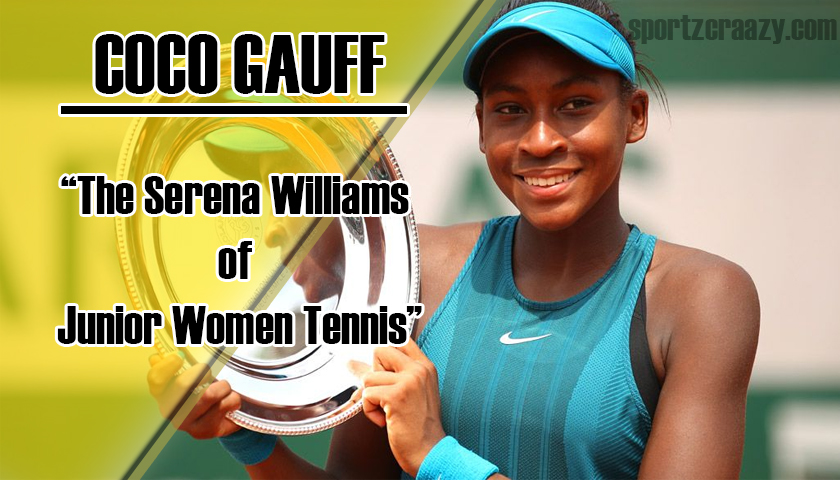 The crowd is waiting for another Serena Williams determined to break all the records and prove itself as best ever. The women's tennis has a rich history of producing some prodigies here and then.
Jelena Ostapenko is the latest example of junior knocking out the senior in a major tournament like French Open.  She rattled the third seed Simona Halep in 2017, becoming the first Latvian player to win any Grand Slam tournament. Maria Sharapova shocked the Tennis fraternity, when she defeated Serena Williams in Wimbledon 2004, she was just 17.
Now, here comes another exciting talent, who has mesmerized the Tennis world with her baseline play and is called the Serena Williams of juniors Women Tennis. Her name is Coco Gauff, the American junior Tennis player, who recently became the youngest player to win junior French Open finals against Caty McNally in 2018.
2018 has till now proven to be the most fruitful year for Coco Gauff, she also won the US Open doubles title along with Caty McNally, the player whom she defeated in the French Open 2018 finals.
A year back, she became the youngest women finalist in US Open 2017. During an interview, she said ""My goal in tennis is to win Grand Slams and be no.1; I want to be the greatest."
Like Serena and Venus Williams, coco is also blessed with acrobatic genes, her 6 feet 2 inches tall father has played Basketball at Georgia State University, while her mother was a gymnast and track runner.
She is only 14 years and 6 months old, but has the third fastest serve at the speed of 120 miles/ hour, only behind Venus Williams (123 miles/ hour) and Serena Williams (125 miles/ hour).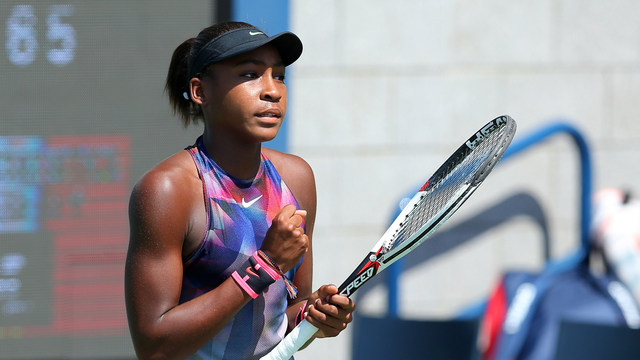 Her overall game is robust and rock solid, but still has a lot to learn with footwork and stroke play. She is cautiously working with Patrick Mouratoglou to fix all the loop holes in her stroke play at Mouratoglou academy.
The entire Tennis fraternity hopes that one day she will make it big and re-write the record books. Here is what her coach Patrick Mouratoglou said in an Omnisport interview "She can become a top, top player. I believe in her a lot."
Also Check: