Prithvi Shaw a Hero in Making..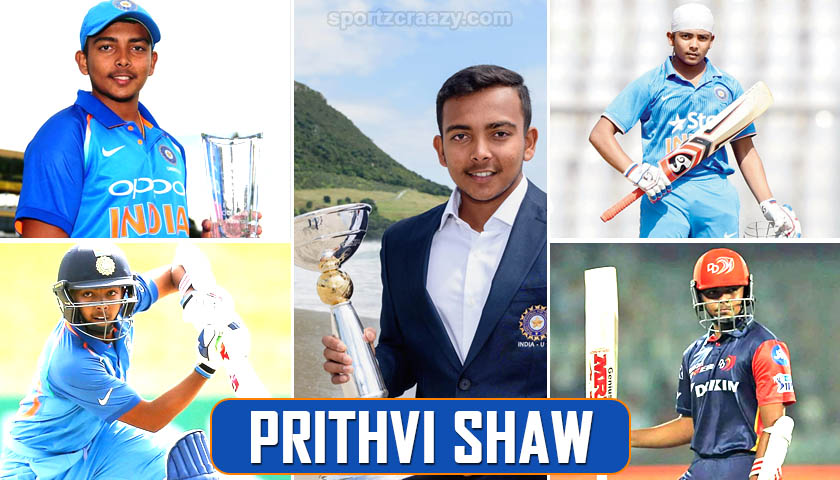 Often in a game of cricket, a team is only as good as the most consistent batsman it has in its possession. The statement is not meant to imply that a single, self-centered batsman can make a huge difference when it crucially requires so, but more to imply that the consistency of a batsman hardly brushes against the necessity of being self-centered. Consistency, on the other hand, has more to do with helping other players make their leaps of faith using that single player's potential as the baseline.
If there is one thing Prithvi Shaw has so far proved in the rather juvenile-rated career of his cricket life, it is that he knows – or perhaps manages – to be consistent. To a fair and reliable extent. An extent that has so far had critics and players alike baptizes him as no less than a genuine prodigy.
Which comes not as a big surprise as he forged a path so early in his life that many do not even manage to accomplish after years of experience and practice. Prithvi once held the record for having scored the highest number of individual runs in any form of organized cricket post-1900.
Since then, it has been pretty much downhill for the prodigy cricket player.
Can Prithvi Shaw make it big?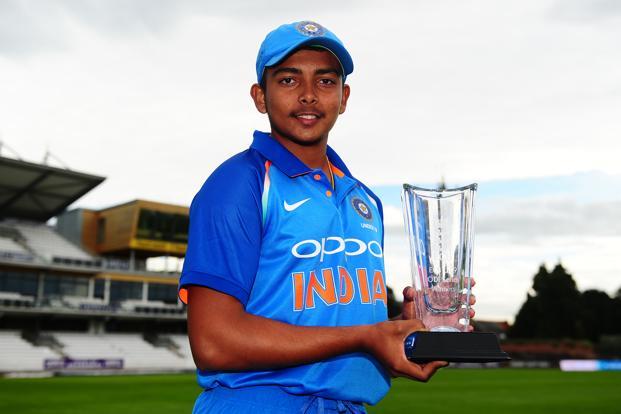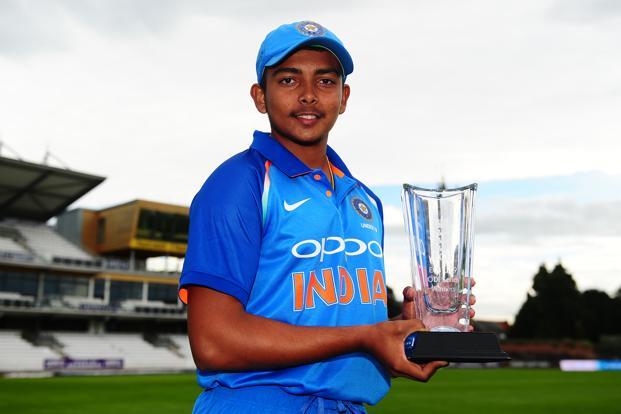 But then, the question always arises about his future, about what kind of substantial value he can add to the national cricket team, if so starting when, and even if so, for how long? The question about the starting of his career is easy to relate since the day he set his amazing record mysteriously coincided with Sachin Tendulkar announcing his retirement. This even made some noteworthy people bat an eye – and more than just a credible eye was turned when they all said it meant the potential of the next generation kiddo bridged the gap to merge with the legacy Sachin Tendulkar was left behind.
The career – or perhaps his recognition as a cricketer – has its foundation in his having been a captain of his cricket team during his time in Rizvi Springfield High School. It was through this team that he set his record in 2013. Immediately after his global recognition, he managed to acquire sponsors, and soon he was on his way to play in the Ranji Trophy. His track record throughout the series can be said as something in the vicinity of consistency – since he scored a century in the second innings of the match, and was even awarded the man of the match.
Although one can't say that Prithvi Shaw is exactly within the physical fitness bounds one measures an athlete against, it hardly ever matters in a game of cricket. Hardly does a batsman's waistline determines the ability of his to perform well in a match, score as much as is required to get the team winning, or maybe, sometimes, not losing by more than fair margins.
Prithvi Shaw | Rising behind the bars
The under-19 world cup has, in recent times, grown to be of considerable importance to the cricket board of India. Prithvi Shaw not only played the under-19 world cup in 2018 but also captained India during the tournament. It proved to be crucially defining Indian cricket team's edge in terms of performance as well as consistency in the eyes of other cricket giants of the world – since the captaincy and the performance of Prithvi Shaw eventually led to India's victory in the tournament.
He has also secured an important position in the Indian Premier League. He was bought by Delhi Daredevils for a value of around 1.2 crores. Soon, he became the youngest batsman to open a game of cricket in Indian Premier League history. In his Indian Premier League debut, he scored 22 off 10 balls – not even marginally bad for a budding player such as him, someone who is as young, as less-experienced, as new to the game.
Prithvi Shaw has Miles to go..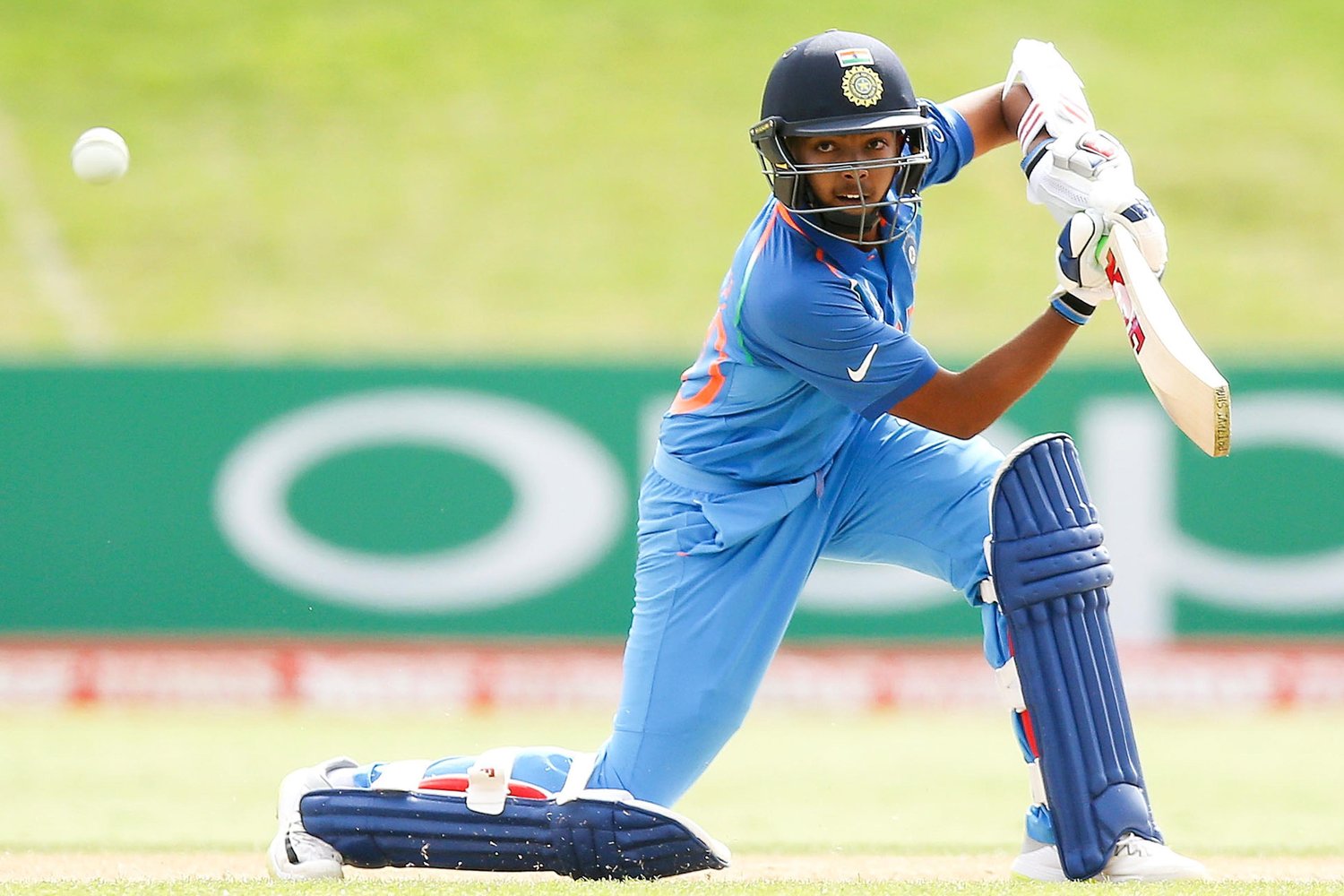 Prithvi Shaw has a high potential to someday become what everyone wants him to be. Although a few delays might fall on his path due to various reasons, it won't be long before Prithvi Shaw forges an irrevocable path for himself in international cricket. He is young, vibrant, full of energy, and full of unadulterated potential.
Anyhow, what matters most, in its rawest, most basic sense, is the fact that Prithvi Shaw can manage to be consistent. For a long time, that's going to matter, even after he makes it big in international cricket.