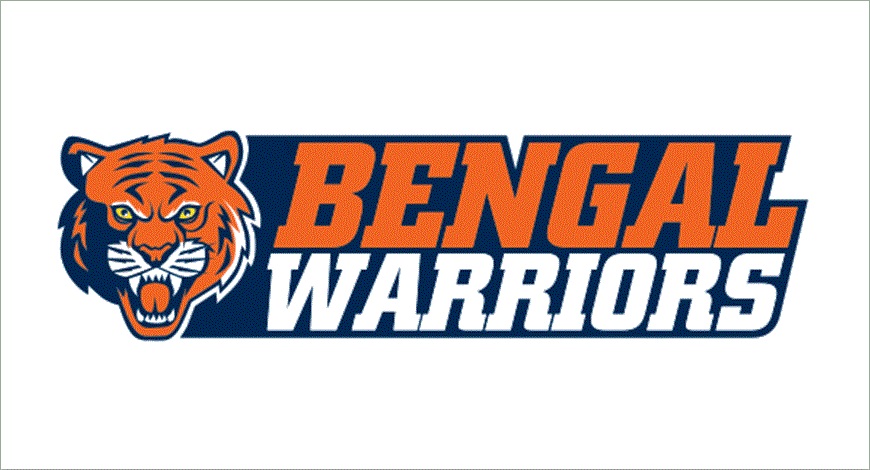 A team based in Kolkata, West Bengal, team Bengal Warriors was founded in 2014 with the commencement of Pro Kabaddi League. Bengal Warriors play their home games in Netaji Subhash Chandra Bose Stadium, boasting of a capacity of over 12,000 people. Lead by Surjeet Singh, Bengal Warriors is being coached by B.C Ramesh. Bengal Warriors is owned by Birthright Games & Entertainment Private Limited, in association with Akshay Kumar.
Owners: Birthright Games & Entertainment Private Limited, in association with Akshay Kumar.
Head Coach: B.C. Ramesh
Bengal Warrriors Squad 2019
Bengal Warriors Auction
Bengal Warriors pulled a rabbit out of the hat ahead of the auctions as they opted to retain the services of Maninder Singh along with young stars such as Ravindra Ramesh Kumawat, Baldev Singh and Adarsh T. Warriors however, decided to release their superstars Jang Kun Lee and skipper Surjeet Singh from the squad which came as a surprise to many.
In the auctions, the Warriors were all over the headlines right from the beginning as they landed the second costliest foreign player in the history of the league with ₹77.75 lakhs bid for Iranian all-rounder Mohammad Esmaeil Nabibakhsh. Warriors followed it up by signing his Iranian compatriot Mohammad Taghi for ₹15.5 lakhs.
After making the reinforcements in the raiding department, Warriors soon shifted the focus on adding might to the defensive unit. Warriors signed up veteran defender Jeeva Kumar for ₹31 lakhs in the process and added another exciting corner defender Rinku Narwal for ₹20 lakhs to their roster. The Warriors also procured the services of seasoned raider K Prapanjan for ₹55.5 lakhs as a final incentive to beef up the raiding unit.
The Warriors looked aggressive in the auctions as they signed AR Avinash, Amit Dhumal, and Dharmendra Singh for ₹10 lakhs each. Warriors used their 'Final Bid Match' cards on retaining the services of Rakesh Narwal for ₹16.25 lakhs while also adding Amit to their roster by shelling out ₹17.5 lakhs for the player.
Warriors signed Sukesh Hegde for ₹20 lakhs and Viraj Vishnu Landge for ₹10 lakhs from the unsold player's list. Young Bhuvneshwar Gaur's display of skills in crucial moments for the Steelers last season earned him a contract worth ₹10 lakhs with Bengal Warriors.
Key Players for Bengal Warriors
Jeeva Kumar: Bengal Warriors have strengthened their defense unit with the recruitment of veteran defender, Jeeva Kumar in the side. The dash specialist from Karnataka is capable of defending from both cover positions, and his efficiency will be a crucial feature to look out for.
Maninder Singh: After winning the inaugural season of the Pro Kabaddi League with the Jaipur Pink Panthers, Maninder Singh made a splendid return to the league after a gap of three seasons. In the 59 Pro Kabaddi games, Maninder has aggregated 526 raid points at a fabulous average of 8.91. The ace raider has 23 Super 10s against his name, and once again he will be the 'X-factor' for the Warriors in the upcoming season.