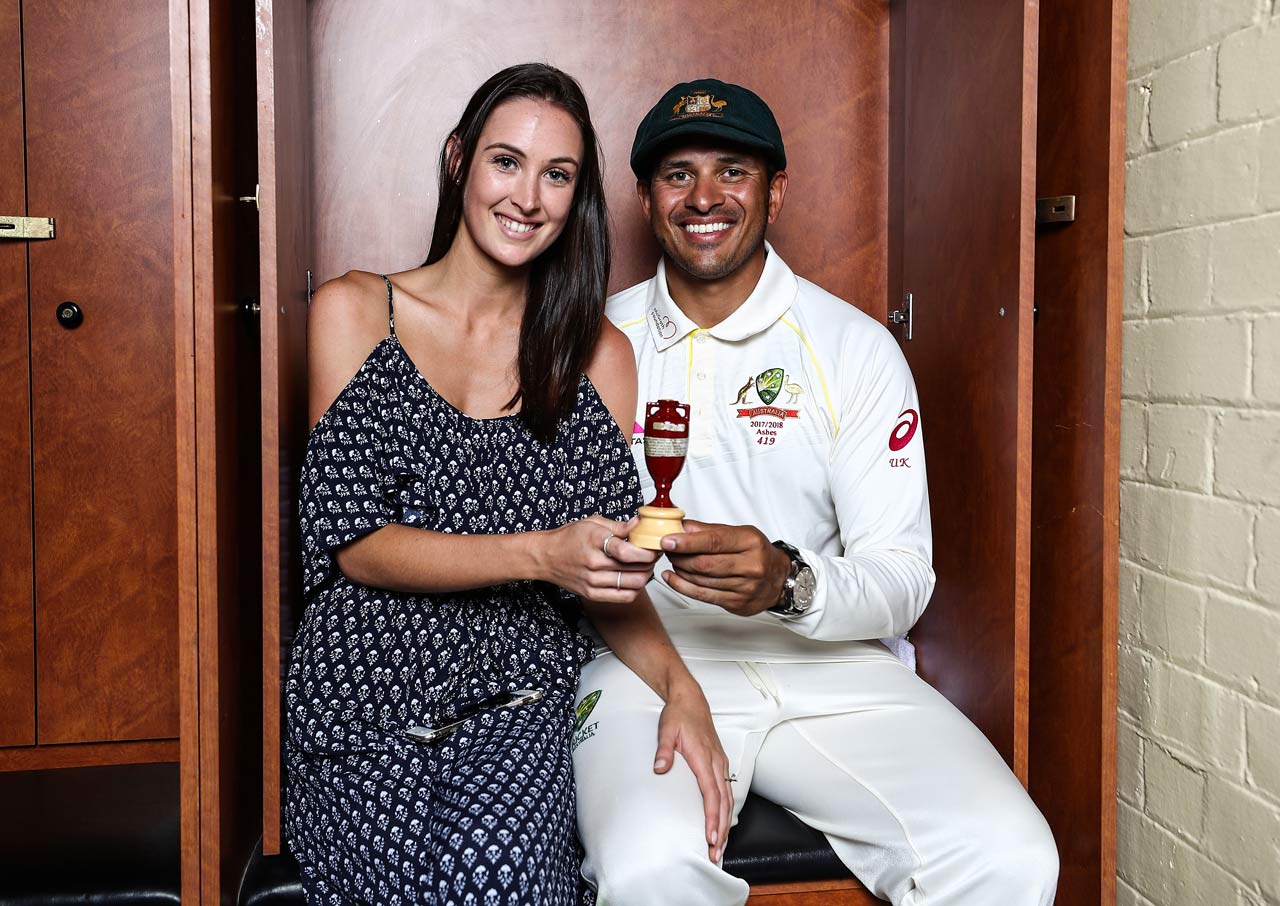 Australian batsman Usman Khawaja and his wife Rachel McLellan have been blessed with a baby girl and the cricketer informed his fans on social media on Friday. 
The left-handed batsman had been spending his time with his family as he was awaiting the birth of his child. After the birth of the newborn, Khawaja took to his Instagram handle to post the picture of his newborn child along with his wife captioning: "Alhamdulillah, so grateful to be blessed with our first child Aisha ?. Like her dad she hates the cold! #babygirl #mashallah #mygirl #twotone #halfandhalf"
https://www.instagram.com/p/CDBBY0SFdcS/
The couple named her newborn daughter Aisha and they started receiving heartwarming wishes from fans as well as his friends and colleagues. 
The couple got married in 2018, and Rachel, his fiancee back then also converted to Islam prior to her wedding with Khawaja. 
 Usman Khawaja played in the 2019 World Cup where he compiled 316 runs in nine matches. The 33-year-old was ruled out of the side before the semi-finals due to a hamstring injury. 
He has played 44 test matches and scored 2887 runs. In ODIs, he has scored 1554 runs in 40 matches.