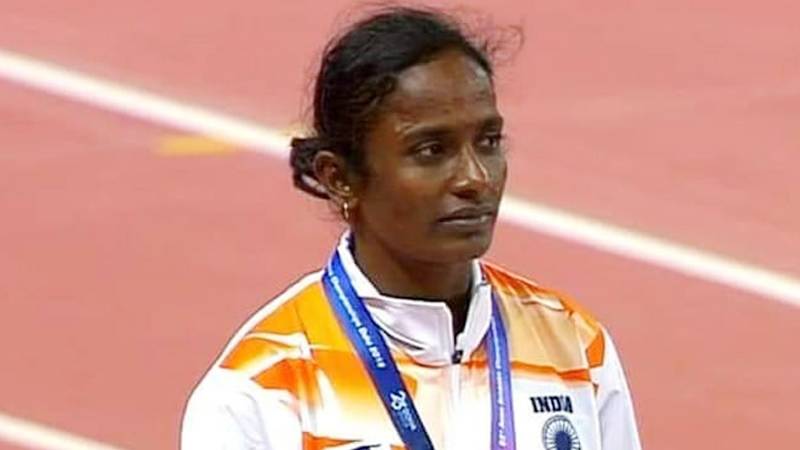 Asian Champion middle distance runner Gomathi Marimuthu has been banned for 4 years as she was tested positive for anabolic steroid nandrolone at the 2019 Asian Championship in April.
The announcement came on Friday after her "B" sample also returned positive as soon as the reports came she was banned for 4 years by Athletic Integrity Unit (AIU) for doping and she was stripped of her Asian Athletics Championship 800 meter title.
The 31-year-old runner will be banned till May 2023 and will be disqualified from all the races in two months last year it was confirmed by AIU. 
Gomathi clocked a personal best time of 2 minutes 02.70 seconds in the women's 800 m race in Asian Championship last year.
She defeated numerous top athletes like China's Asian game champion Wang Chunyu and Kazakistan two time former Asiad winner Margarita Mukhaseva to become the first Indian to bag gold in 800m event.
All the competitions where Gomathi was supposed to take part falling between March 18, 2019, to May 17, 2019, are forfeited and annulled at the moment. As the Tamil Nadu's athlete medal, prize, appearance money, and ranking points will be forfeited at the moment.
On her defence, she can file a case at the Court of Arbitration for Sports (CAS). We need to see how she comes up in her defence because for any player not playing the sport for 4 years is the biggest challenge.