Arif Khan is the only Indian who carried the national flag to represent India at the Parade of Nations at the Beijing Winter Olympics opening ceremony on Friday, February 4.The opening ceremony was hosted at the same place where the opening ceremony of the Summer Games 2008 was held.  For the first time in Winter Olympics history, each nation had two flag holders this year- one men and one woman, but India was the only nation with only one flag holder.
#Kashmir Alpine skier, Arif Khan, has qualified for the upcoming #WinterOlympics 2022 to be held in Beijing. Arif secured his place in the games during the qualifying alpine skiing event in Dubai: DIPR #JammuAndKashmir

(ANI) pic.twitter.com/NkqLXAfD3G

— NDTV (@ndtv) November 20, 2021
The 31 year old, from Jammu and Kashmir is the only Indian athlete to directly qualify for two different events at a single edition of Winter Olympics. Arif will take part in giant slalom event on February 13, and slalom on February 16.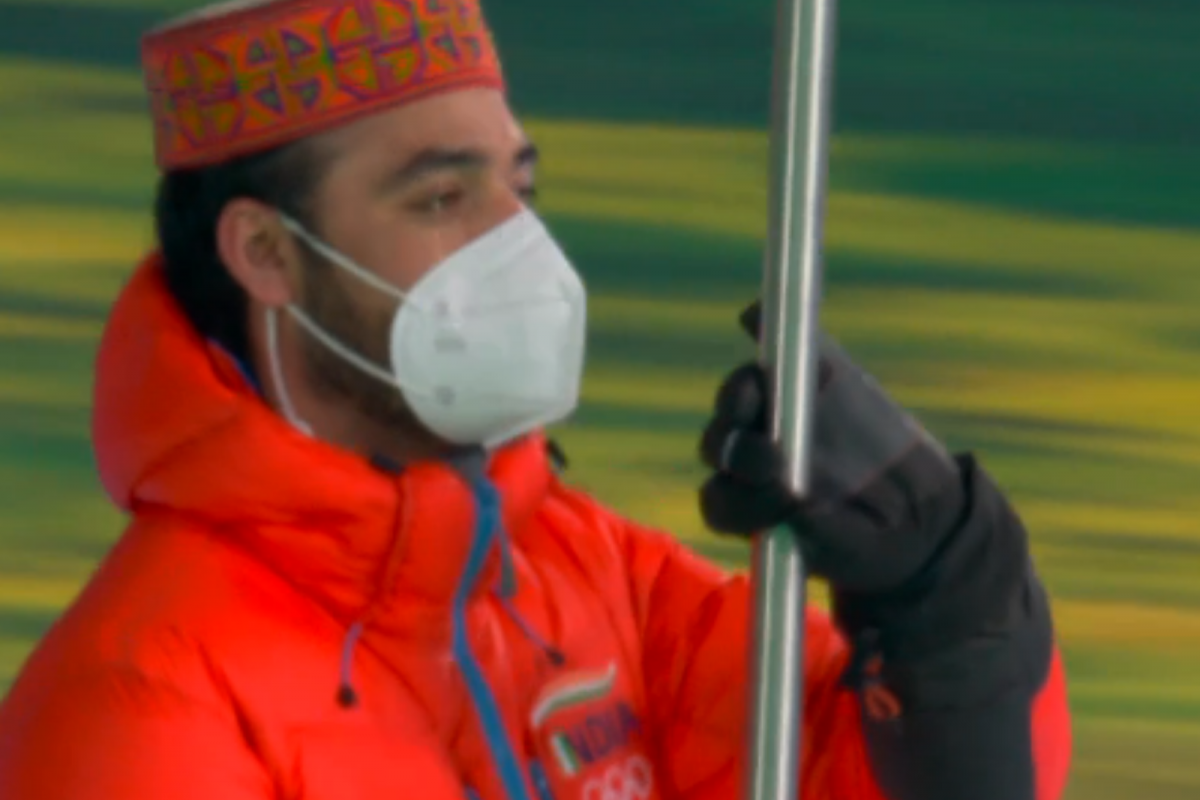 Indian management sent a six member team with Arif including a coach, a technician and a team manager. Arif Khan best friend Farhat Naik, said. He added that, Arif started travelling alone post sub-juniors to cut down costs, lugging his 22kg equipment.
"Equipment can run into 10-12 lakhs, and has to be recognised by the international federation. Sometimes specifications of the skis, padding or helmets changed every 2-3 years running into 600 Euros. Just socks could cost Rs 5,000, a helmet 2.5 lakh and shoes 50-60 thousand. It was only his father who would keep arranging funds. Last year Mr Jindal was here for skiing, so Arif finally got support."
 "I struggled financially many a times in my journey as a winter sport athlete. When the sport is not popular within the country, you don't receive any sponsorship for it. People don't choose you as a brand ambassador for their brands or feature you in advertisements because you aren't being seen and your influence isn't as much in the media. Owing to all this, there were many times when I debated .quitting the sport, however my father always supported me with funds from whatever he earned from his tourism business in Gulmarg. Sometimes my richer friends from Delhi and Mumbai also sponsored my trips and trainings by giving me 5-6 lac rupees. However, training round the year always costed around 60-70 lacs, which was financially extremely draining for me. On top of this, staying in Kashmir can be challenging because of the frequent unrest in the valley. All of this took a mental toll on me," he shares.
 "India has great mountain ranges, and a lot of snow that could be ideally utilized to train for winter sports. However, we are yet to build a proper infrastructure for winter sports that could be used for training by athletes. As a result athletes also lose out on having a space to train at and consequently a chance at performing better at world championships and Olympic events. Furthermore, because the country lacks the winter sport infrastructure and training facilities, athletes usually have to go to Europe to train and take coaching from. This makes it very difficult and expensive for an average winter sport athlete to keep pursuing winter sports professionally," says Khan.