Anime is a style of Japanese film and television animation, typically aimed at adults as well as children (well, maybe some animes are not suited for children given how dark and the twisted storyline gets). Anime has given people experiences through animations which is unparalleled. The ability to feel the emotions of an animated character requires a lot of effort in voice acting, screenplay and direction of the story. This storytelling art form is celebrated not only in Japan but worldwide. It is on par with cinema in Japan despite being adapted to recreate an animation from the manga (a style of Japanese comic books and graphic novels). For example, among the top 10 most-grossing films ever in Japan comprise six of them are in animated form, and can you guess the number one spot? Yes, it is Demon Slayer Mugen train sitting on top beating another animated film, "spirited away", after "Titanic". This razzmatazz for animated series left people craving for more.
Thus the opportunity cannot be left unnoticed by the studios and franchised brands; therefore, anime is being monetized in the form of a brand extension as games. So games that made our list today consist of sportive and competitive aspects to it and can be classified as esports.
So here are the top 10 anime-based games that can be esports and it is picked based on the popularity of the game, not the anime!
#10. Attack on Titan 2-
When the second video game in the series was released, fans were very happy with how much it improved over the original. This sequel offered better combat and motion mechanics and allowed players to customize their characters to fit the story, making for a more riveting experience.
#9. Jojo's Bizarre Adventure: All-Star Battle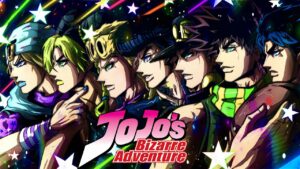 The most ardent followers of this series will undoubtedly enjoy the immersive experience that is All-Star Battle, which is full of unique dialogue. Fans laud Bandai Namco for how well they executed this fighting game. Although it's not the finest fighting game, Jojo's Bizarre Adventure fans must own it.
#8. My Hero One's Justice
The first edition of My Hero's One Justice garnered a score of 70 from Metacritic users, despite the sequel being quite underwhelming. Players may put up different teams of heroes and villains in a competitive setting using fan-favorite characters. It's a fun fighting game that devoted My Hero Academia fans will adore.
#7. Demon slayer
Although there is no official esports tournament at a large scale seen with huge sponsors. But! It is going to happen soon as there are tournaments already in place capitalizing on this game. Online battle modes include a Battle Royale free-for-all for up to eight players and 4-on-4 Team Battle contests.
#6. Tatsunoko vs Capcom 
The development of intense fighting games featuring a diverse roster of characters is nothing new for Capcom. One of Capcom's many fantastic games, Marvel vs. Capcom series is a superb illustration of this trait. Tatsunoko vs. Capcom: Ultimate All-Stars was another noteworthy game produced by Capcom. The game includes both the characters from Tatsunoko Production's series and all the popular Capcom gaming stars. Any fan of Capcom's vs. series should play Tatsunoko vs. Capcom since it is a fantastic fighting game.
#5. Genshin Impact
The ultimate game that combines The Legend of Zelda: Breath of the Wild with anime is this one. It is an online open-world action role-playing game featuring gacha features (Gacha is similar to loot boxes, but instead, you get characters and weapons of different rarities and effects). The fact that this anime game is accessible for PC, PS4, and your smartphone is fantastic!
#4. Final Fantasy XIV: Endwalker
The most recent update to the iconic and well-respected online game is called Final Fantasy XIV: Endwalker. The majority of players believe that Final Fantasy XIV has the most in-depth plot among MMORPGs, despite the fact that this is no longer common. Not to mention the enormous raid fights you'd be able to engage in with your guildmates and friends, it seems like a scene from the last episode of an anime series when all of the major characters must confront the series' final bad guy.
#3. Naruto ultimate ninja storm 3 & 4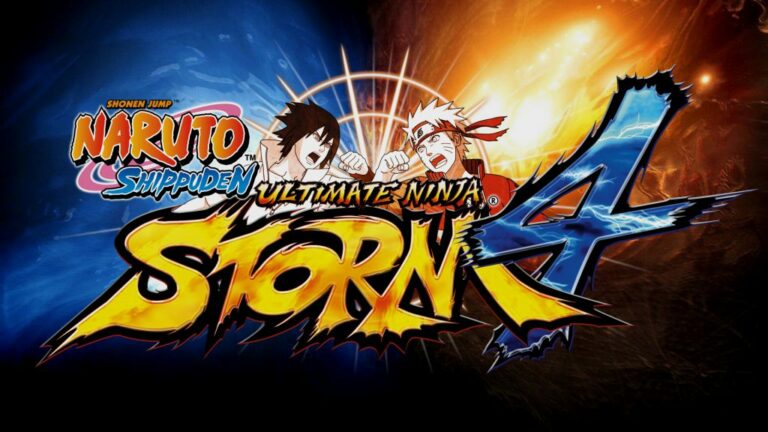 Among all the Naruto games Ultimate ninja storm 3 has been the most popular due to its immersive world creation within the game and most importantly the 3D format of fighting. The anime that has been running for approximately now for 20 years has one of the biggest followings. Credit for this beautiful game goes to CyberConnect2 and published by Namco-Bandai games for the PlayStation 4, Xbox One, and Steam.
#2. Tekken
It is probably a no-brainer for an esports fan to see this game on our list. However, the game was released first before the movie. Besides the release date, there is one thing worth mentioning, Tekken existed when arcade gaming was at its peak, and this game has seen all the evolution along with PlayStation. It lives within our memories if you played arcade games in the gaming center back in the day. The latest version launched in EVO 2022, has been remarkable in terms of graphics and 3D gameplay. A Redbull blog mentioned the excitement of Tekken since they already believe Tekken 7 has set a new benchmark for excellence in the 1v1 3D fighter, and whatever comes next certainly has a lot to live up to.
#1. Dragon Ball Fighter Z
The developers behind the excellent Guilty Gear series and Arc System Work's studio is behind this masterpiece game that allows players to compete against each other. Due to its game design and power balance between characters, it is an epic PVP game. With the highest Metacritic users rating this game is on top of this list.
Also read – 5 Most Popular Video Games that 90s Kids loved and admired the most in detail