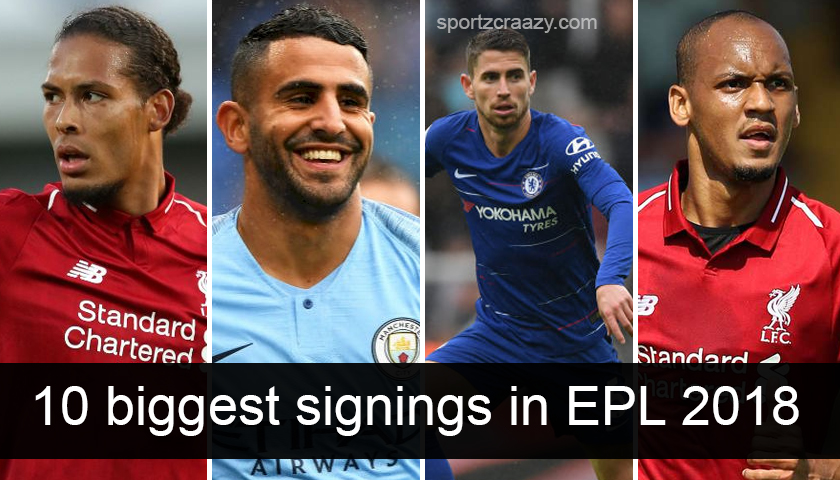 The new season for the English Premier League is almost half way down and Liverpool and Manchester City have emerged out to be the top performers within the period. On the other side, teams like Chelsea and Arsenal has also shown great improvisation whilst Manchester United and Tottenham are still languishing with bad form in comparison to their past few seasons. Although form is a temporary stuff and it's the players and their approach on the pitch which plays a bigger role in ascertaining the overall performance of the team, we here bring you the 10 biggest signings in EPL 2018 season.
10. 

Rui Patricio (Wolverhampton Wolves)
Image Source
Wolves haven't been the top team in the English Premier League so far but they have shown some major improvements in the recent times in terms of their performance on the pitch. Still it came as a surprise for everyone when Portuguese top goalkeeper Rui Patricio agreed terms with the club for a major transfer during the season. Although he would be having some Portuguese players within the squad already, he is surely going to receive the "Club Icon" status in the coming times as well. Above everything, he was a top signing for the wolves this season in every sort.
9. Jean Micheal Seri (Fulham)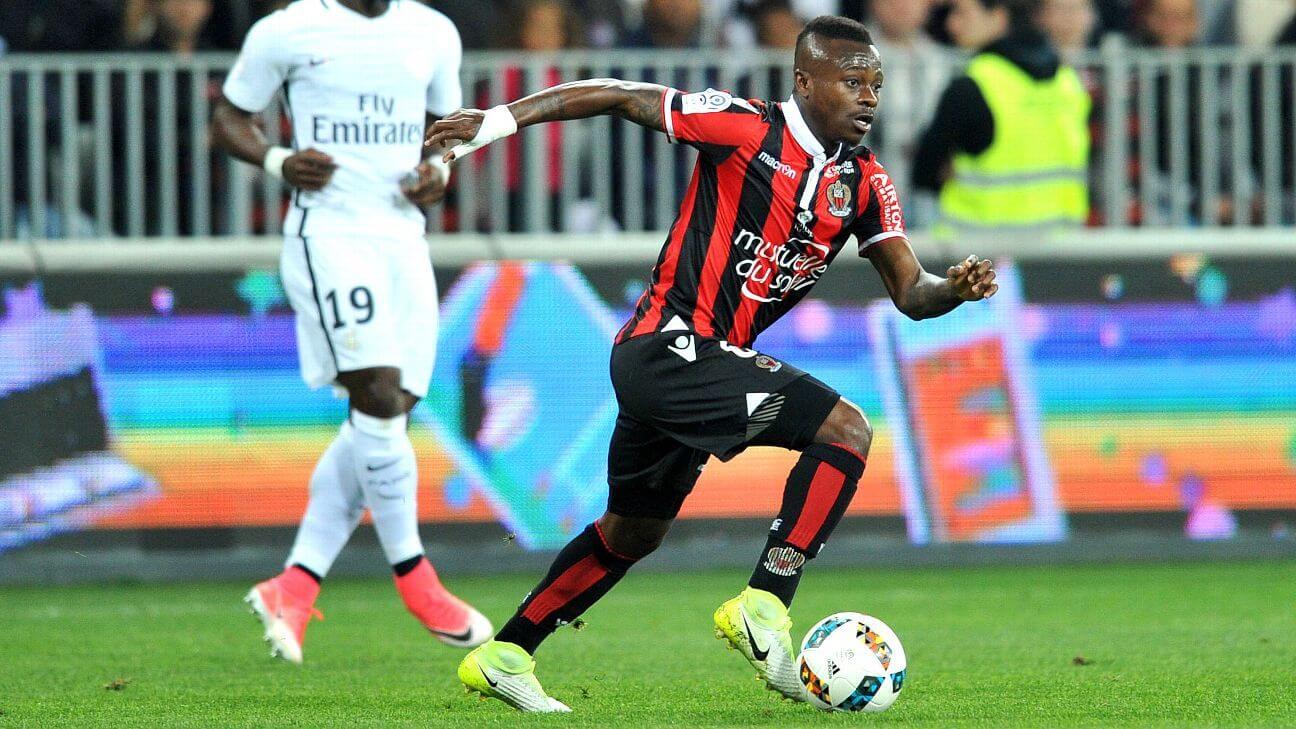 Image Source
Fulham has recently been promoted to the English premier league and no one has expected them to bring on a top midfielder like Jean Micheal Seri on board to strengthen their hopes in the battle for survival. The 26 years old midfielder from Ivory Coast has been heavily linked to some of the top clubs around Europe and his agreement to join Fulham stunned everyone in the process. Still it was a phenomenal signing by the Fulham Club and whilst this Ligue 1 star has had a prolific stint in the French league last season , there's every chance that he will be bringing on some big hopes for the struggling EPL club.
8. Lucas Torreira

 

(Arsenal)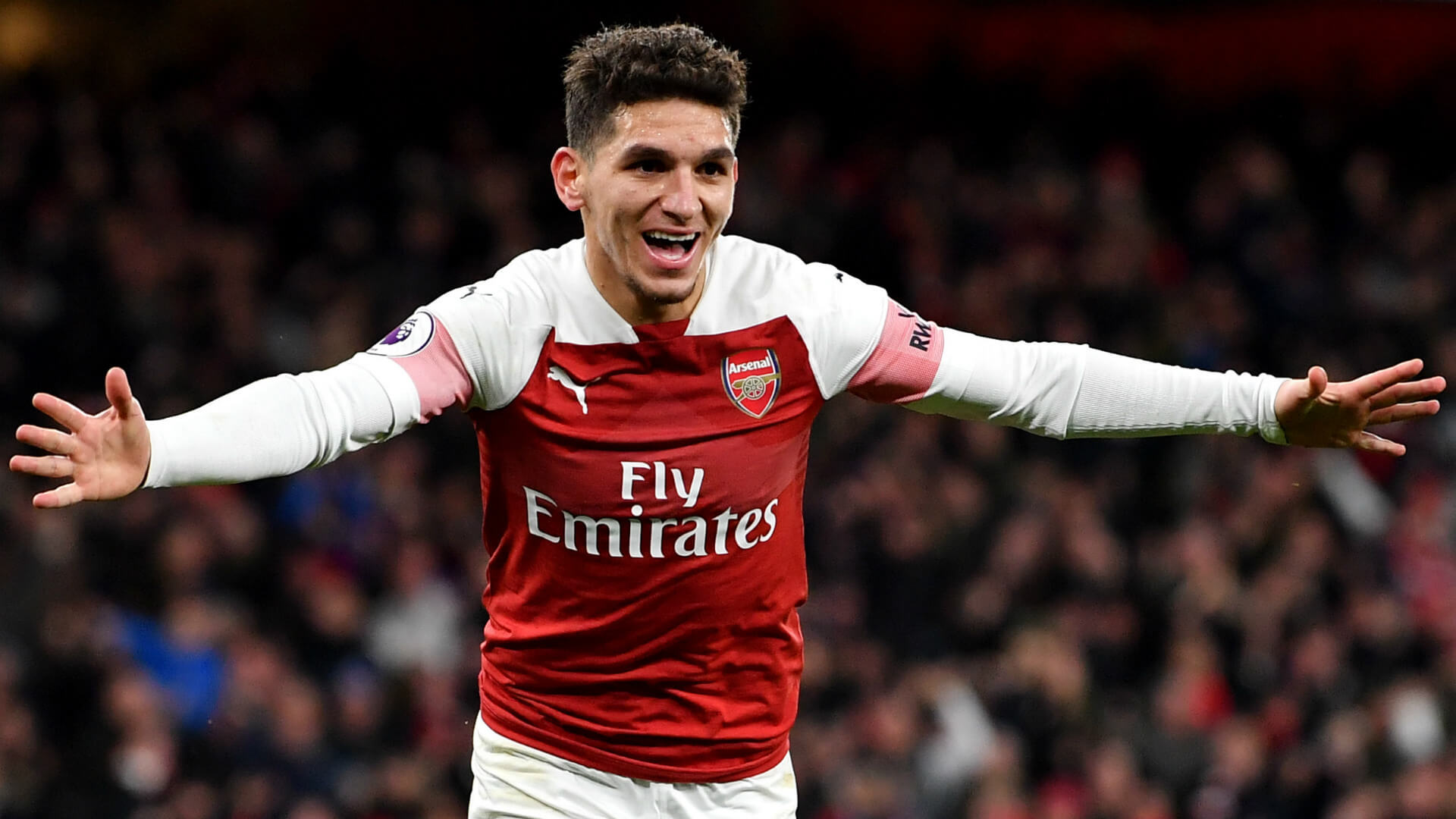 Image Source
Arsenal have been struggling for past few season and whilst they have shown doors to their beleaguered manger Arsene Wenger last year, the team has found some fresh hopes after the arrival of unai  emery as their manager. Moreover, Signing of Lucas Torreira has come on as an add on for the club given to his brilliant performance last season for his former club Sampodria which found his making more than 100 tackles for his club. This made his stand amongst the top three players in Serie A and with a price tag of only £26m to his name, he can certainly be touted as a value buy for the gunners this season.
7. James Maddison (Leicester)
Image Source
Leicester didn't have a good season last year and whilst they have let go one of their key midfielders Riyad Mahrez to Manchester city, the team looks like struggling big time in getting along with the relegation threat. That's where the signing of James Maddison came as a fresh hope for the team as the former Norwich player has got everything from the pace, skill and  vision to prove his prowess against the top flight clubs in EPL lately. He is still 21 and whilst he created 121 chances for his previous club last season, he can pose a big threat to other teams with the likes of Vardy and Drinkwater around.
6. Naby Keita (Liverpool)
Image Source
Although Keita was supposed to join Liverpool last season only, they have to wait for him for an year due to his contractual obligations with RB Leipzig. Still this phenomenal player brings on lot of pace and technique on board for the Liverpool side and with names like Mo Salah , Firminho and Sadio mane around, chances are high that Liverpool would finally look forward to a silverware this season under their belt. Moreover, this prolific player has had a great last season in Bundesliga and Jurgen Klopp is well aware about his powers in the midfield. While that's been said, we can expect Liverpool to create some big threat for all the other team in EPL.
5. Fred (Manchester United)
Image Source
Although this Brazilian international has missed a great part of the season with both his national team and club due to his big list of injuries, he is now all set to make a dream debut in EPL for Manchester United. Jose Mourinho did have lot of expectation from Fred due to his fast paced skills and ability to control the ball at crucial junctures and whilst the manager is not around anymore, Fred is still expected to live up to all the hype that has been created well before his arrival at the theatre of dreams. As a matter of fact, he has completed more passes than any other players in his former club Shakhtar Donetsk last season.
4. Riyad Mahrez (Manchester City)
Image Source
Riyad Mahrez is long known for his capabilities of creating some great chances as a winger and whilst he has had a tremendous stint with his former club Leicester, he was chased big time by Manchester City in order to strengthen their midfield prowess. Mahrez would surely be a great signing for city as he has ranked amongst the top four players numbers of dribbles completed and chances created over the past three seasons. Although he would be facing stern competitor for a place in team from other players like Sane and Sterling, his experience in EPL would surely help him in the course.
3. Jorginho (Chelsea)
Image Source
Jorginho has been an astonishing playmaker in the Serie A last season and his great capabilities to control the ball and passing certainly makes him a key signing for the blues this season. Moreover, with Maurizio sari bringing his own unique style to Stamford Bridge, this former Napoli player can surely prove to be a trump card for the Chelsea manager in the coming times. Its worth mentioning that Jorginho made 3197 passes in his last stint with former club Napoli which is best amongst all the top clubs in Europe.
2. Fabinho (Liverpool)
Image Source
It was mainly due to the magic of players like Fabinho, that Monaco have reached to the semi finals of the Champions League in 2017 and whilst this player has now been signed by Liverpool he is surely going to add on some more firepower to the already equipped striking force with the likes of Mo salah, sane and firminho around.
1. Virgil van Dijk (Liverpool)
Image Source
If we have to name the best signing of this year around, it has to be Virgil van Dijk. The Dutch defender has been phenomenal with his recent stint at Liverpool and he was one of the key contributors to their success in the recent times at major championships. Moreover, he has been a fan favorite and highly appreciated by even his rivals for his sublime ball control and defensive tactics. Even as per the words of Manchester city manager Pep Guardiola, "He is one of those players who has proved his worth in bigger terms than what he has been paid for his transfer".
Also Check: