West Ham United cruise into fourth round of FA Cup after a late Craig Dawson header gave it 1-0 win at National League site Stockport County on Monday.
It was a great goal by Dawson as the central defender crossed Jared Bowen from the right and steadily steered the ball in right corner passing goalkeeper Ben Hinchlife in the second half of the game.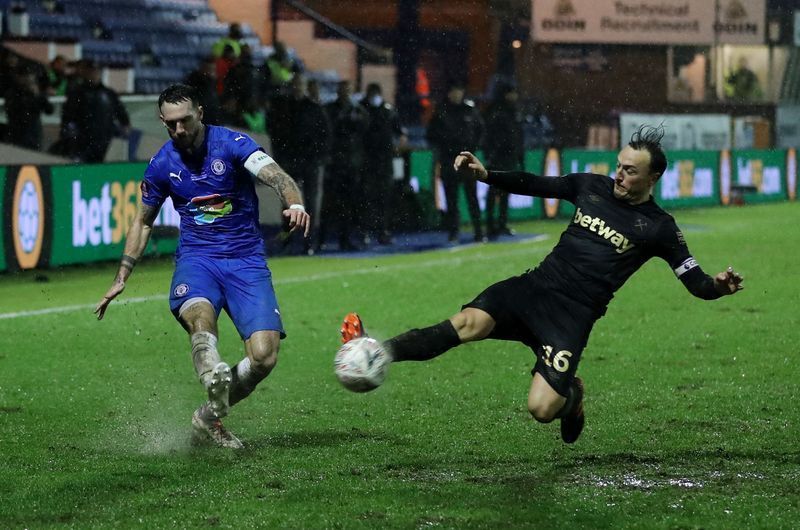 Dawson was pleased with his performance as it was their fourth win in the National League. He described this match as one of the toughest match that he has been part of his football career till date.
"It was a tough match," he told BT Sport. "Stockport are doing great in their league and it's not easy coming to these grounds – so a great performance from the lads tonight. It's been a while since I've played in conditions like that but it's great to get a goal at the end
However Dawson also played an instrumental role where he blocked Connor Jennings shot at 64th minute of the recently concluded match. The home side manager Jim Gannon praised his side valiant effort in detail.
"The players are disappointed but I think 'is that not a testimony to how they played?'" he said.
"West Ham had lots of possession but the lads did really well. It was always a stretch for us but the performance showed we are a cut above this level."
They will up against Doncaster Rovers at home and winner of that match will lock horns against the winner of the match between Manchester United or Liverpool in the fifth round.