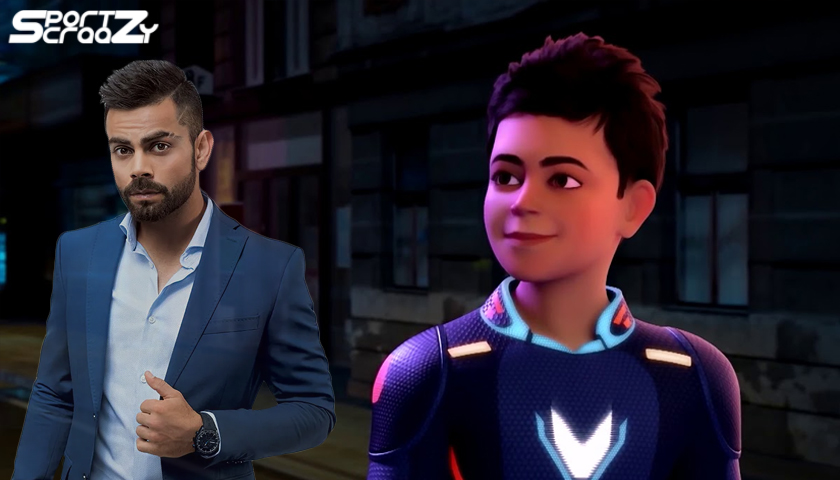 The Indian captain Virat Kohli will soon be seen in an animated superhero avatar in a TV series named "Super V"
The TV series is likely to be premiered on November 5 which is also Virat Kohli's birthday. The superhero adventure is set to be telecasted by the Star Network.
"As a kid, I was always fascinated with superheroes and animation is one of the best mediums to reach out to younger audiences. With Star India's extensive reach, I am positive that the show will entertain and engage viewers across age groups," Kohli was quoted saying at the launch of the trailor of the show.
"'Super V is an exciting series that shall captivate viewers' interest with its unique story-telling and lovable characters. With the tagline of 'Let's Play', it's also an attempt to inspire kids to be more active," he added.
Virat Kohli is probably the biggest cricketing superstar in India and most of the kids look up to him for the kind of standard he has set with his game and his fitness. The star network couldn't have signed anyone better than him for this animated series.
This much-anticipated series will consist of 13 episodes and will be telecasted on a weekly basis. The episodes will narrate the story of a teenager who finds himself amidst the parent's expectations, his own aspirations and outside pressure. The series will be a heavy dose of adventure, drama and humor.
Every episode will conclude with a special message from Kohli inspiring the fans to take a leaf out of the story teachings. The series will be aired on Hotstar, Star Plus, Star Sports, Disney Channel and Marvel HQ.
Kohli is currently busy playing India in the test series against South Africa where he has already hit a double ton. India is leading that series 2-0.