Portland Trail Blazers' Forward Carmelo Anthony became the 18th player to surpass the 26,000 points mark in the history of the NBA. Trail Blazers were off against Dallas Mavericks as Carmelo Anthony led his side by scoring 22 points in the match. During the game, the 35 years old Carmelo reached the major milestone by scoring the eighth point of his well-orchestrated 22 points in the match against the Mavericks. It came when he attempted the free throw during the first quarter of the game played on Saturday.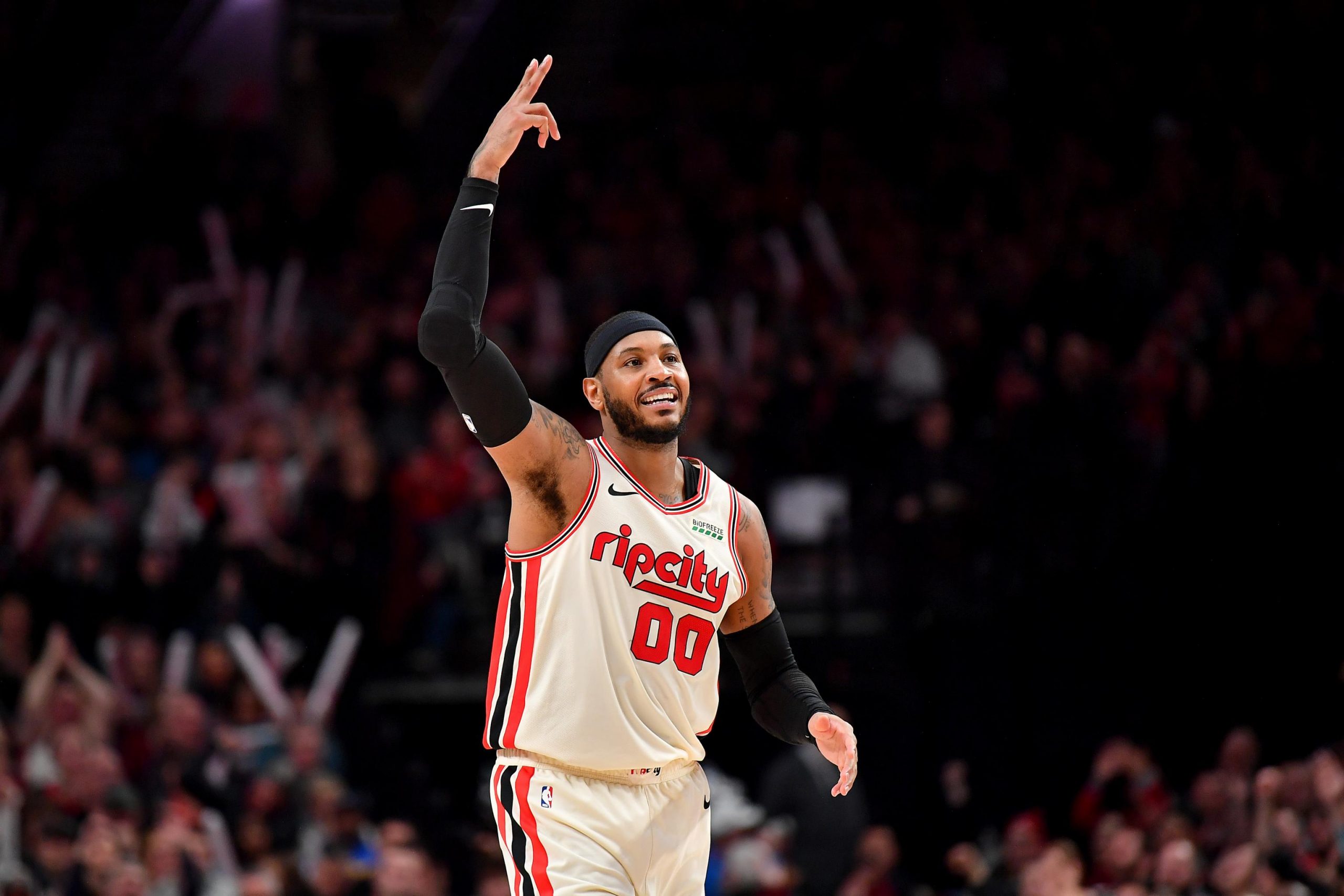 The 6 feet and 8 inches' Small Forward player joined the hall of fame players such as Oscar Robertson, Michael Jordan, Dominique Wilkins, and LeBron James. Carmelo Anthony joined the Trail Blazers in the Mid-November last season, after playing the first ten games with Houston Rockets. Since his return after the injury, Melo has been able to cement his place as one of the most elite and league's greatest offensive players.
Congrats to @carmeloanthony on becoming the 18th player in @NBAHistory to reach 26,000 career points! pic.twitter.com/4PK4Z7clqq

— NBA (@NBA) January 18, 2020
It seems that Carmelo has become one of the vital players of the Trail Blazers as he has even scored in the matches when the entire team has struggled to basket the ball. Carmelo Anthony is also expected to surpass the 17th placed Kevin Garnett who has 26,071 points in his career. With the difference of just 57 points, Carmelo Anthony may easily surpass the former in the next few matches. Other players whom he can surpass are John Havlicek (26,395), Paul Pierce (26,397) and Tim Duncan (26,496).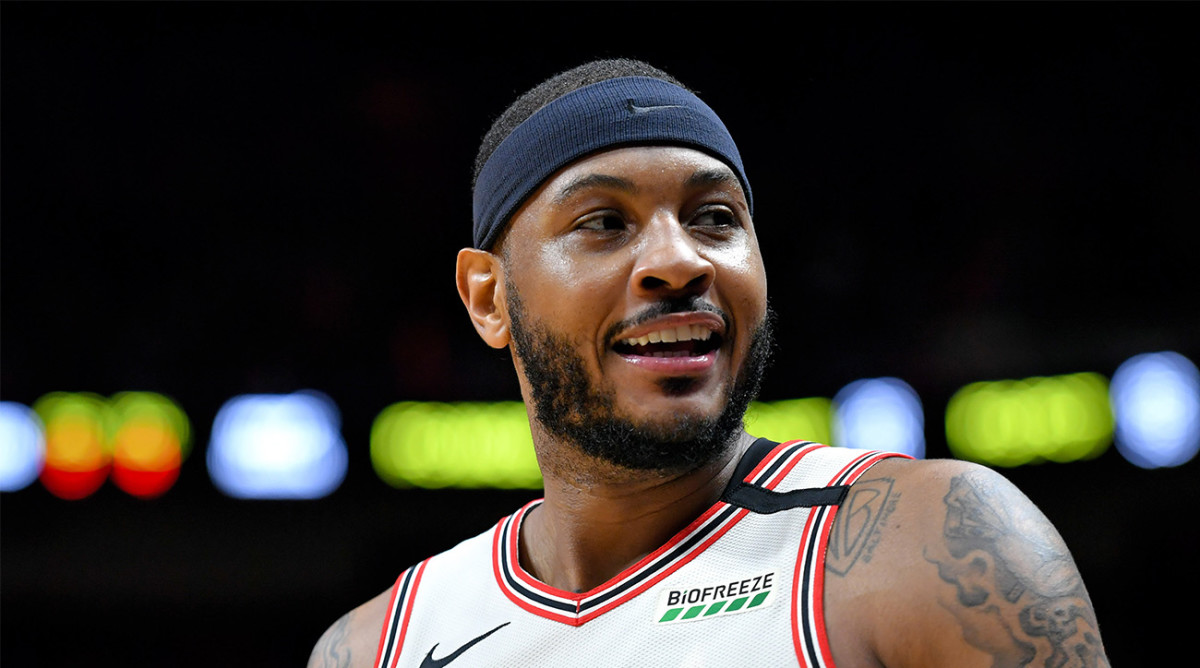 Prior to joining Portland, Anthony averaged 24.0 points per game over his first 16 NBA seasons. Entering the games against Dallas Mavericks, he averaged 16.3 points and 6.3 rebounds per game on 44% shooting from the field.
The list of the players who have crossed 26,000 points in NBA History:
Kareem Abdul-Jabbar- 38,387 Points

Karl Malone- 36,928 Points

Kobe Bryant- 33,643 Points

LeBron James*- 33,532+ Points

Michael Jordan- 32,292 Points

Dirk Nowitzki- 31,560 Points

Wilt Chamberlain- 31,419 Points

Shaquille O'Neal- 28,596 Points

Moses Malone- 27,409 Points

Elvin Hayes- 27,409 Points

Hakeem Olajuwon- 26,946 Points

Oscar Robertson- 26,710 Points

Dominique Wilkins- 26,668 Points

Tim Duncan- 26,496 Points

Paul Pierce- 26,397 Points

John Havlicek-26,395 Points

Kevin Garnett- 26,071 Points

Carmelo Anthony- 26,014+ Points