Top Contenders for Euro 2024: The UEFA European Championship, generally famous as the Euros is the biggest association football competition played by the senior men's national teams who are members of the Union of European football. It is held every four years since 1960. Before entering the tournament all teams excluding the host nations (they qualify automatically) compete in a qualifying process. The championship winners are given the privilege to compete in the following FIFA Confederations Cup, but they are not obliged to do so.
As of now, there have been 15 European Championship tournaments. Those have been won by ten national teams: Spain and Germany each have won three titles, France has won two titles, and Soviet Union, Czechoslovakia,  Italy,  Denmark, Netherlands, Portugal, and Greece have won one title each. Till now, Spain is the only team in the history of UEFA Championship to have won two consecutive titles, one in 2008 and 2012. It is the second most popular football tournament in the world after the FIFA World Cup.  A report said that the Euro 2012 final was watched by 300 million global audiences approximately across the globe.
The last recent championship was hosted by France in 2016 and Portugal beat France 1-0 in the final at the Stade de France stadium in Saint-Denis. Around 284 million viewers watched the tournament.
For 2024 UEFA European Championship, Germany won in the bidding and Turkey and was declared as the host country for the prestigious championship tournament.
The 2024 UEFA European Football Championship, popularly known as UEFA Euro 2024 or simply Euro 2024, is going to be the 17th edition of the UEFA European Championship, the well-known quadrennial international men's football championship of Europe organized by UEFA. It is going to be held in Germany in June and July 2024.
Germany qualified automatically, being hosts while the remaining 23 positions will be determined through qualification matches. The qualifying draw is expected to take place in December 2022.
This article stresses on the top contenders for Euro 2024. We have suggested a few teams who have high chances of putting up a tough competition in this upcoming tournament.
Germany Football National Team | Top Contenders for Euro 2024
Top Contenders for Euro 2024: Germany has an added advantage over other teams since they will be getting home ground to play the matches. Also, they have already qualified for the tournament since they are the hosts. They were a part of twelve UEFA European Football Championships. Among them, five were as West Germany while seven were as (unified) Germany. They hold the record of three European titles, won at Belgium 1972, Italy 1980 and England 1996.
The team also finished out of top eight in two occasions, one was the tournament of 2000  and the other in 2004.   In all other times, Germany had participated in the finals yet they could reach at least semi-finals, doing so nine times. This is an unparalleled record in Europe. In the last Euro in 2016, Germany qualified till semi-finals where they lost to France 0-2. The team's main strength lies in the youth.
Young players are given a lot of opportunities to come forward and showcase their talents. Hence new blood infuses new energy and enthusiasm in the team. They team focusses more on technique than physique. Taking away possession of the ball from them is really hard. Also, this team is well-known for being consistent. Usually, the Germans are known to be aggressive players too and the fitness of most players are at par now. Hence it is expected the team will gift us wonders in Euro 2023.
Portugal Football National Team
Top Contenders for Euro 2024: With Cristiano Ronaldo, being the captain of the team, the Portugal national team is doing wonders since the last Euro cup in 2016. They not only won the cup but also showed prowess and talent in all the matches of the tournament. Portugal took part in seven UEFA European Championship tournaments, the first time was in 1984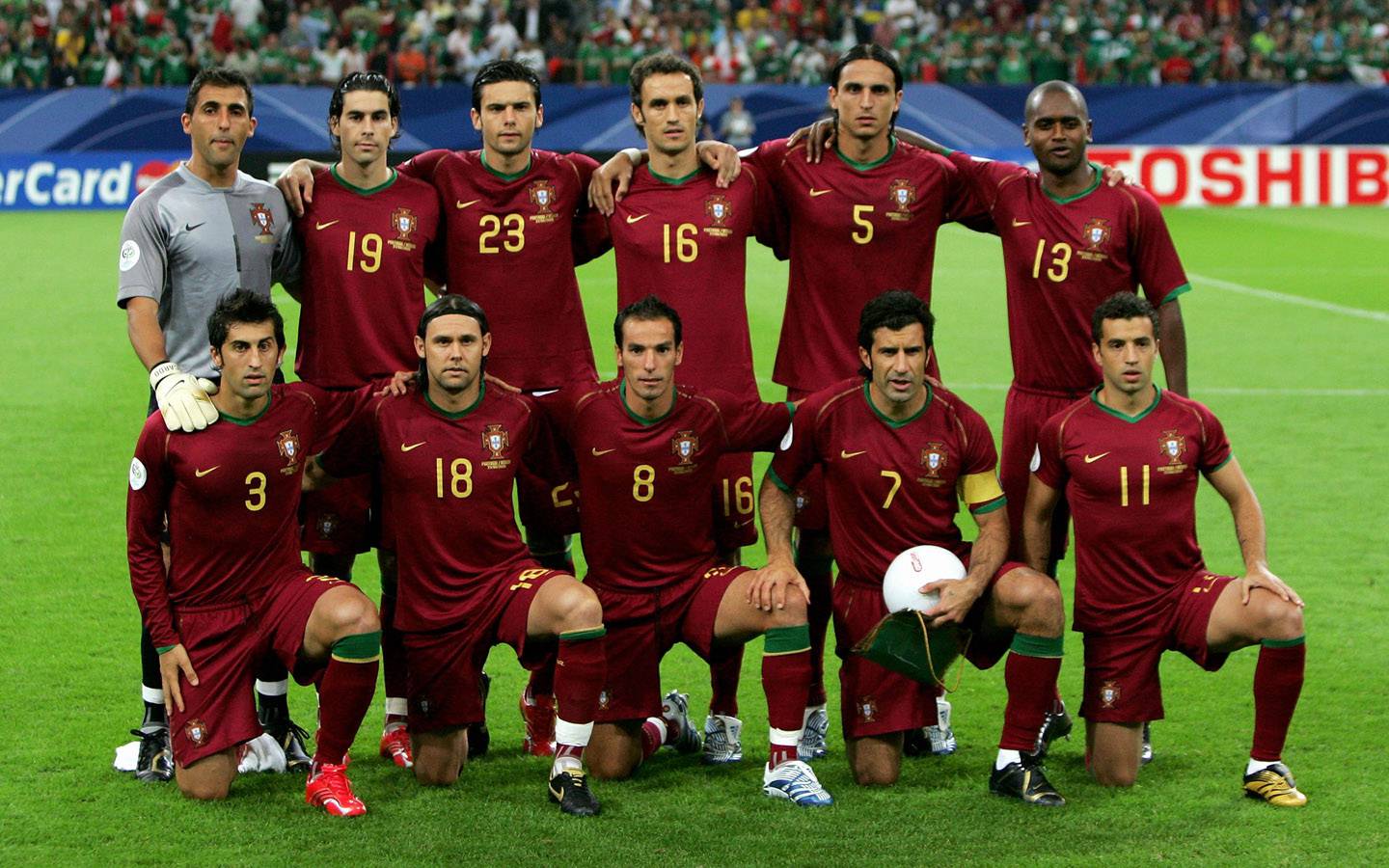 and every time they could only survive the first round. On five occasions, they gave in their best and reached the semi-finals and at home, in 2004 they even made it to the final. Yet the lost the final to the powerful squad of Greece. Their first ever Euro cup victory was captured in their first major tournament win after defeating France, in France, 1-0 in the final of Euro 2016.   
These players have enough defensive experiences to win matches and talent in midfield as well. Coupled with these two qualities, they have Cristiano Ronaldo, one of the best footballers of present times. There is no doubt on his mesmerizing skills and techniques for managing the football. The team has geared up for Euro 2020 and hopefully, they will keep up their performance for Euro cup in Germany as well.
France Football National Team | Top Contenders for Euro 2024
Top Contenders for Euro 2024: Among all other participating nations, France is one of the most successful nations at the UEFA European Football Championship, This country holds the record of winning two titles in 1984 and 2000. Ahead of France National team are Germany and Spain, who have won three titles each as of now. France was the host for the inaugural competition in 1960 and they have participated in eight UEFA European Championship tournament.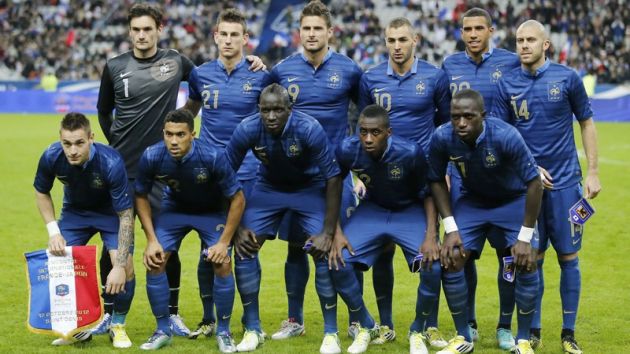 tied for fourth-best. France won their first title on home soil in 1984. At that time, it was led by Ballon d'Or winner Michel Platini. In the year 2000, the team, which was led by FIFA World Player of the Year Zinedine Zidane, managed to emerge as champions once again and won its second title in Belgium and the Netherlands. Their worst result performance had been in 1992 and 2008 where France got eliminated in the first round. In 2016 Euro, France was the host country and they played exceptionally well throughout the tournament. However.
their final performance was not up to the mark and they lost to Portugal during the extra time.  France has some of the world class strikers of the time. Griezmann, Lacazette, Benzema, Mbappe, and Dembele are few of the most renowned names in football. The midfield of the team is a combination of a few of the best players as well. France has four capable players at least to cover each position. With such a strong combination of players, it is expected that the 2020 Euro cup is going to be phenomenal for France. The team is also preparing themselves in many other ways and it is expected that Euro 2024 is going to be a blasting one owing to terrific performance of France.
Spain Football National Team
Spain is one of the most loved nations in the world of football. They have shown amazing performances throughout the Euro cup tournaments as well as the FIFA world cup as well.
The team formation of Spain is a balanced one. This record is only held by none other than Germany. Spain became European champions for the first time at home ground in 1964, at Switzerland/Austria in 2008 and Poland/Ukraine in 2012. The main strength providers for the Spanish national team are the midfielders and defensive players. With such rich talents, it is no doubt that Spain will do wonders in the 2020 Euro Cup and also the 2024 Euro cup as well.
Netherlands Football National Team
This time it is expected that the Netherlands will prove to be a game changer at Euro 2024. The Netherlands national football team has participated in nine UEFA European Football Championship tournaments.  It first appeared in 1976. They became Euro cup champions in 1988. Along with Belgium, the Netherlands also co-hosted the 2000 tournament.  Unfortunately, the team failed to enter the first tournament in 1960 and did not qualify for the years 1964, 1968, 1972, 1984,  and in 2016.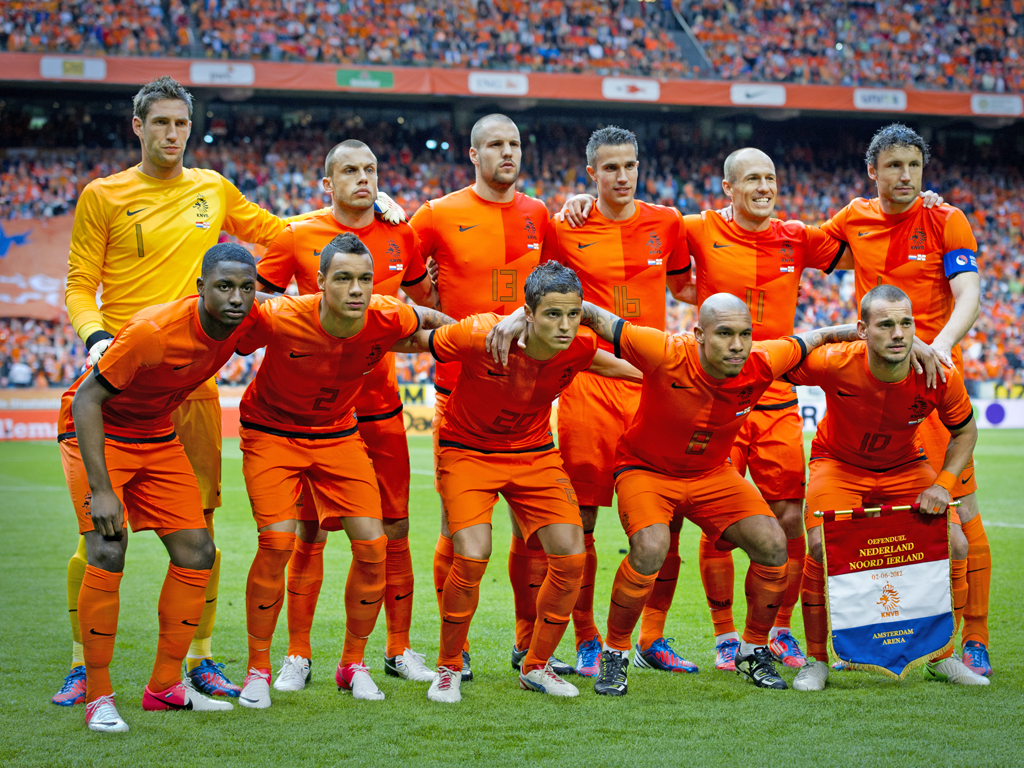 This year Virgil Van Dijk has been an outstanding player for the team. He has been the heartbeat of Liverpool's watertight defense and can help the Netherland's team to put up a tough fight against the opponents. He is well talented to contribute at other ends as well. The partnership of Van and de Light along with the Barcelona player Frankie de Jong is going to be a spectacular showcase of talent. We expect to see a plethora of surprises from this team.
Apart from these teams, Italy, Greece, and others should also be considered seriously. All of them are top class football nations as well and it hardly takes a few practices and a little bit of luck to change a game.  Denmark, Czechoslovakia also have bagged one euro cup titles each.
We cannot ignore the possibility of their winning since, before 2016, Portugal has no titles to its credit. Football is such a dynamic game that all the player's active co-operation is required and form needs to be maintained all the time.  However, Euro 2024 still has a long way to go. The upcoming Euro Championships in 2020 will have exciting surprises for us as well. 2024 has a long way to go. Many players may retire, many new players may come. Yet, we hope for a ravishing tournament for us to witness.
Also Check:-