The absence of two times Olympic medalist Sushil Kumar from the men's selection trials, in New Delhi paved way for much improved Jitender Kumar to book a berth for the Italy ranking Series and Asian Championship. Jitender won the 74 kg freestyle category trial in Delhi as he defeated Amit Dhankhar 5–2 to qualify for the Italy Ranking Series (15–18 January) as well as the Asian Championship (18–23 February).
Sushil Kumar, who won two medals in the Olympics, also had to appear for the trials in the same weight category. However, he could not participate in the trials due to hand injury. He had already informed the Wrestling Federation of India (WFI). Sushil had urged the WFI to postpone the trails, but, his request was turned down by the WFI.
The Wrestling Federation of India (WFI) had earlier announced that the wrestlers who won the trials would compete in the Asian Olympic qualifiers from March 27 to 29 in Xian. But later its president Brij Bhushan Sharan Singh said that he could get the trial done again before Xian. In such a situation, if Jitendra has to make a place in the Tokyo Olympic qualification, he will have to impress the Wrestling Federation by his performance by winning medals in Italy ranking series and Asian Championship. However, Sushil had defeated Jitender in a trial match for the World Championship in September 2019.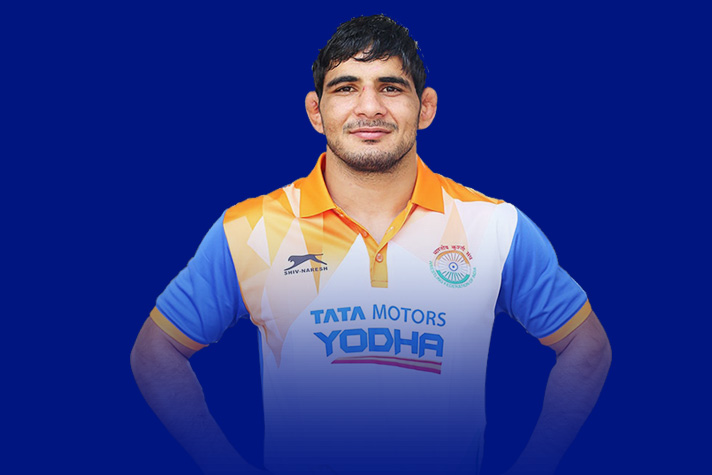 Sharan said, "If we feel that the wrestlers' performance in the first two competitions is not satisfactory, then trials can be conducted for the Olympic qualifiers again. We want to send our best wrestlers so that India can achieve maximum quota for these sports. He further said, "If we do not get Olympic quota in weight categories, if the performance of wrestlers is good in it, then we will not conduct a trial." Commenting on Sushil the WFi president said, "As far as Sushil is concerned, no one will be allowed to enter the Olympic qualifiers without participating in the trials."
Meanwhile, in the final trial on Friday, Deepak Poonia (86 kg) defeated Pawan Saroha while Ravi Dahiya (57 kg) defeated Pankaj. Apart from these, Sumit Malik (125 kg), Satinder and Satyavrat Kadian (97 kg) registered victories in their bouts.