A lot of questions were raised on India's batting lineup when three opening batsmen were included in the side for the first ODI game against Australia in Mumbai. KL Rahul had to come down at number three because Shikhar Dhawan made a comeback into the team and joined Rohit Sharma to open the innings. 
Many legends of the game said that Rahul should have opened the innings with Sharma because of their recent record. But, what does Shikhar Dhawan thinks about it? The answer will make you respect him even more.
Dhawan recently noted that he is ready to bat anywhere the team wants him to bat, even if it is number three or number four. The left-hand batsman further stated that he is willing to do anything for the country and batting down the order is the least he can do for the team and the nation.
"If they ask me to bat at No.3, of course, I will do it. Anything for my country, for sure," Dhawan said.
The cricketer from Delhi also shared that a player needs to be mentally strong to play the game. If he or she is mentally strong, the position does not matter. He also explained that switching numbers or positions is a part of international cricket.
"You have to be mentally strong, all the boys are mentally strong, that's why they've been playing international cricket and its part of the journey, sometimes you've to switch numbers as well," added Dhawan.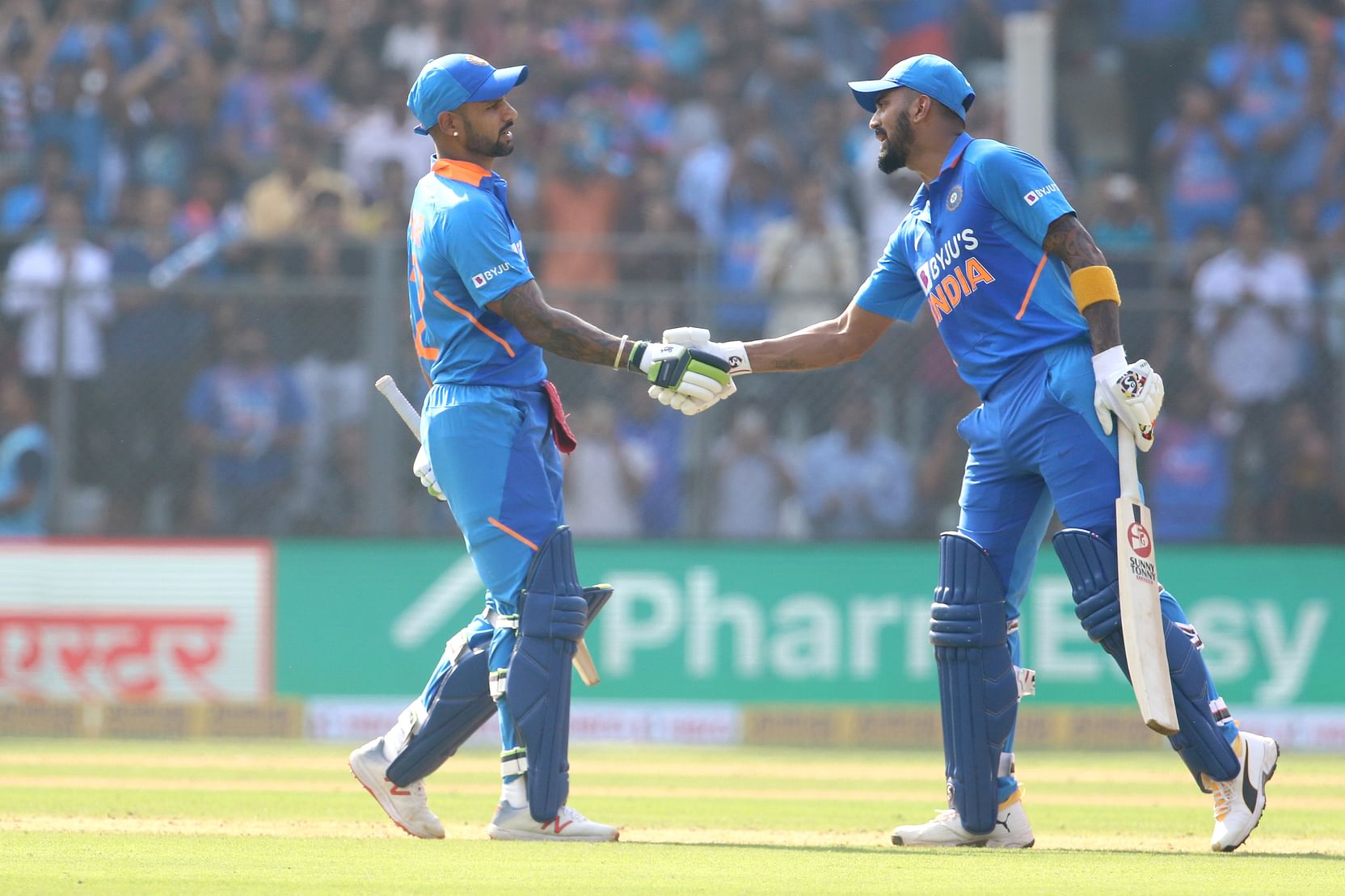 Even Indian skipper Virat Kohli has also noted that he would have to "rethink" the batting order of the team in the upcoming match in Rajkot. After the game he said that they have been trying to fit in Rahul in the batting lineup because he has been doing really well for the in recent times. But Kohli insisted that him coming at number four has not gone "well" for the team and is thinking of making some changes for the next game.
"We've had this discussion many times in the past as well. Because of the way KL (Rahul) has been batting, we have tried to fit him in the batting line-up. But I don't think it's gone quite our way whenever I batted at four so probably will have to rethink about that one," Kohli said at the post-match conference.
The second game of three-match series will be played in Rajkot on Friday with Rishabh Pant all set to miss the match due to a concussion injury.