A club based on South Yorkshire, Sheffield United Football Club is currently a top-tier English Premier League who were promoted to Premier League in 2019-20. The club is also named as The Blades because of the city's fame for steel production.
History:
The club was found out back in 1889 as an offshoot for the city's cricket team, Sheffield Cricket team. The club has its own stadium known as Bramall Lane which currently has a capacity close to 33000.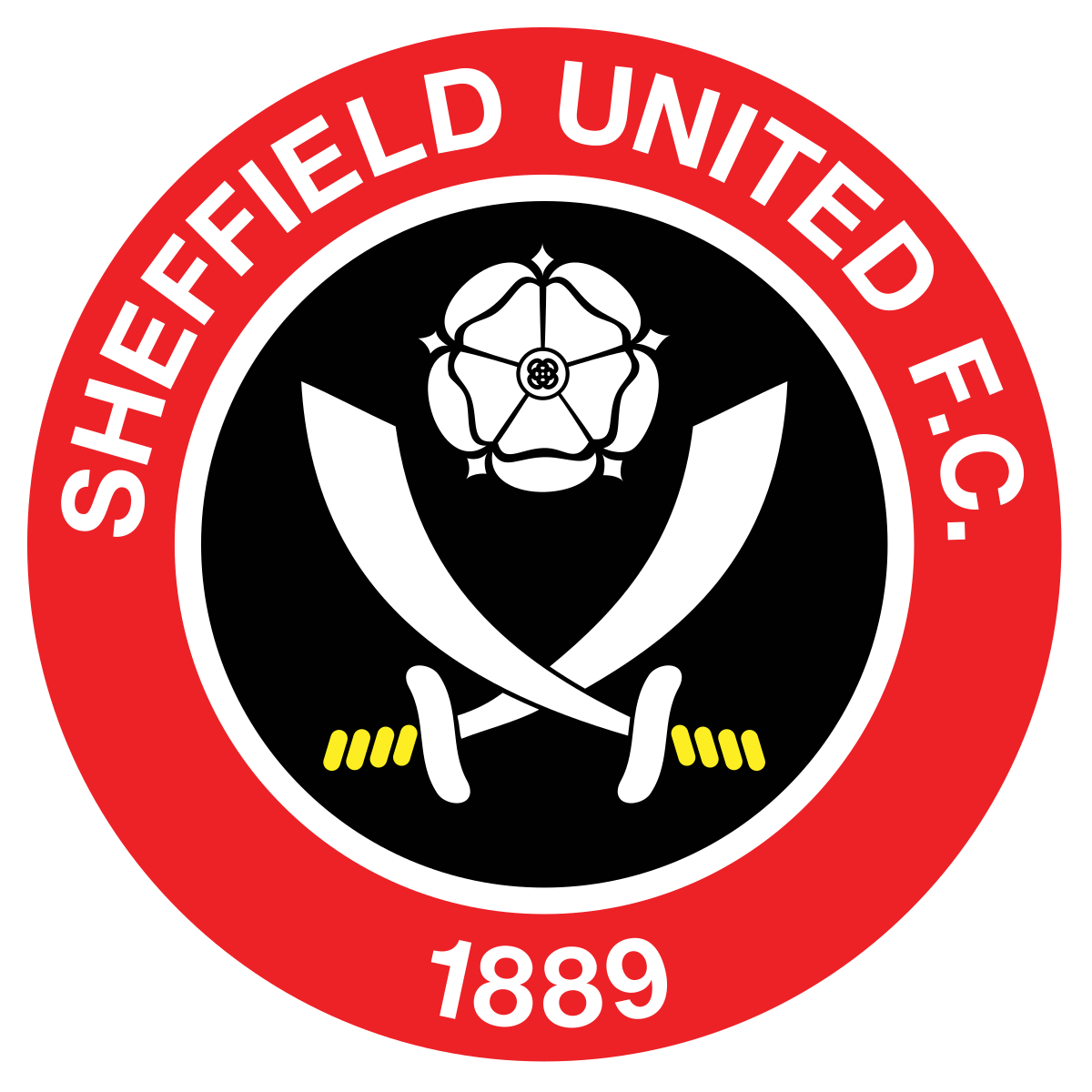 The club was officially revealed on  22 March 1889 at the Adelphi Hotel, Sheffield by the President of the Cricket Club, Sir Charles Clegg.  The club also has its own cross-city rivals, Sheffield Wednesday against whom they play the Steel Derby. Because of the latter's move to Oliver Groove, Sheffield United Football Club remained at Bramall Lane which is still their home stadium.
Sheffield United had its field days from 1895-1925 when they reigned to be the champions of England in 1897-98. They also were runners up in 1896-97 and 1899-1900. The club were winning trophies until 1925 but after which the cabinet has remained empty apart from the lower level championships.
The glory days were over in 1975. The club had a disastrous period during 1975-1981 where they continuously got relegated and couldn't perform quite well. They stooped low when they were relegated into the third division.
Management/Ownership:
The bad times weren't over as it continued in the financial aspect too. The club endured difficult times in terms of money as they returned back to the Premier League but couldn't sustain themselves for more than one season. But everything has an end. The bad times got over when Saudi Prince Abdullah bin Musa'ed bin Abdulaziz Al Saud of the royal House of Saud had bought a 50% stake in United's parent company 'Blades Leisure Ltd' in 2013. Since then, there has been no look back for the team as they have continuously performed reaching the FA Cup semifinals in 2014.
Coaching staff and Management
| | | |
| --- | --- | --- |
| Position | Name  | Age |
| Head Coach | Chris Wilder | 52 |
| Assistant Head Coach | Alan Knill | 55 |
| Head of Sports Science | Matt Prestridge | |
| Performance Analyst | Mike Allen | |
| Goalkeeping coach | Darren Ward | 45 |
| Fitness Coach | Lee McMohan | |
| Fitness Coach | Lee Rickards | |
| U-23 Head Coach | Andrew Hughes | |
Squad
| | | |
| --- | --- | --- |
| Name  | Position | Age |
| Dean Henderson | Goalkeeper | 22 |
| Michael Verrips | Goalkeeper | 23 |
| Jack O Connel | Defender | 25 |
| John Eagen |  Defender | 27 |
| Panagiotis Retsos |  Defender | 21 |
| Chris Basham |  Defender | 31 |
| Phil Jagielka |  Defender | 37 |
| Enda Stevens |  Defender | 29 |
| Jack Robinson | Defender | 26 |
| George Baldock | Defender | 26 |
| Keiran Freeman | Defender | 27 |
| Sander Berge | Midfielder | 22 |
| Muhamed Besic | Midfielder | 27 |
| Jack Rodwell | Midfielder | 28 |
| John Fleck | Midfielder | 28 |
| John Lundstram | Midfielder | 25 |
| Oliver Norwood | Midfielder | 28 |
| Luke Freeman | Midfielder | 25 |
| Leon Clarke | Forward | 35 |
| Richairo Zivkovic | Forward | 23 |
| David McGoldrick | Forward | 32 |
| Billy Sharp | Forward | 32 |
| Oliver McBurnie | Forward | 23 |
Medical Team and Staff
| | |
| --- | --- |
| Head Physio | Paul Watson |
| Lead S and C | Nathan Winder |
| Assitant Physio | Ruth Titterthon |
| Nutritionist | Lee Rickards |
Honours:
Leagues:
First Division/Premier League
Winners: 1897–98

Runners-up: 1896–97, 1899–1900
Second Division/Championship
Winners: 1952–53

Runners-up: 1892–93, 1938–39, 1960–61, 1970–71, 1989–90, 2005–06, 2018–19
FA Cup
Winners: 1898–99, 1901–02, 1914–15, 1924–25

Runners-up: 1900–01, 1935–36