Indian economy had globalized post 1990 giving sustainable growth to infrastructure, sidelining social ideologies and opened the heart and financial gates for foreign investors, but for cricket it was still miles away, not even a mirage to give false hope.
BCCI invested the mutual trust and cash flow in Indian coaches, managers and physios. The BCCI bromance with Indian coaches took a flight in 1990 making Bishan Singh Bedi and ended on Kapil Dev. Match fixing and ego clash tarnished the BCCI image, the board lost its faith in Indian coaches.
Post millennium era saw the dawn of foreign coaches making India the next superpower of World Cricket. The Indian cricket in 2018 has won almost every major tournament, ICC events and even became undisputed king of the subcontinent, but what about overseas?
We are still underdog in foreign conditions. Every win is celebrated as massive as world war victory. Victories are not just a part of statistics, they are legends passed through generations because Indian team average test winning ratio overseas is 25 years. No Indian cricket team has won a test series on Australian soil, won in England only twice, twice in West Indies, twice in New Zealand and once in Pakistan since 1932.
BCCI was seriously looking for a professional coach offering a roadmap to success in major ICC tournaments like Champions trophy, T20 World Cup, ODI World Cup and overseas wins in all formats. John Wright made the players believe about their potential and grouped them as a formidable team ready to take on the world. They partially succeeded passing on the baton to their successors. The team evolved and won some international series, but post 2011 Indian team succumbed overseas and played naive cricket losing series and respect both.
Amidst anguish, arrives Ravi Shastri into the scene with an intention, vision and strategy to restore India's lost glory in cricket annals.
Ravi Shastri as an "Indian Coach"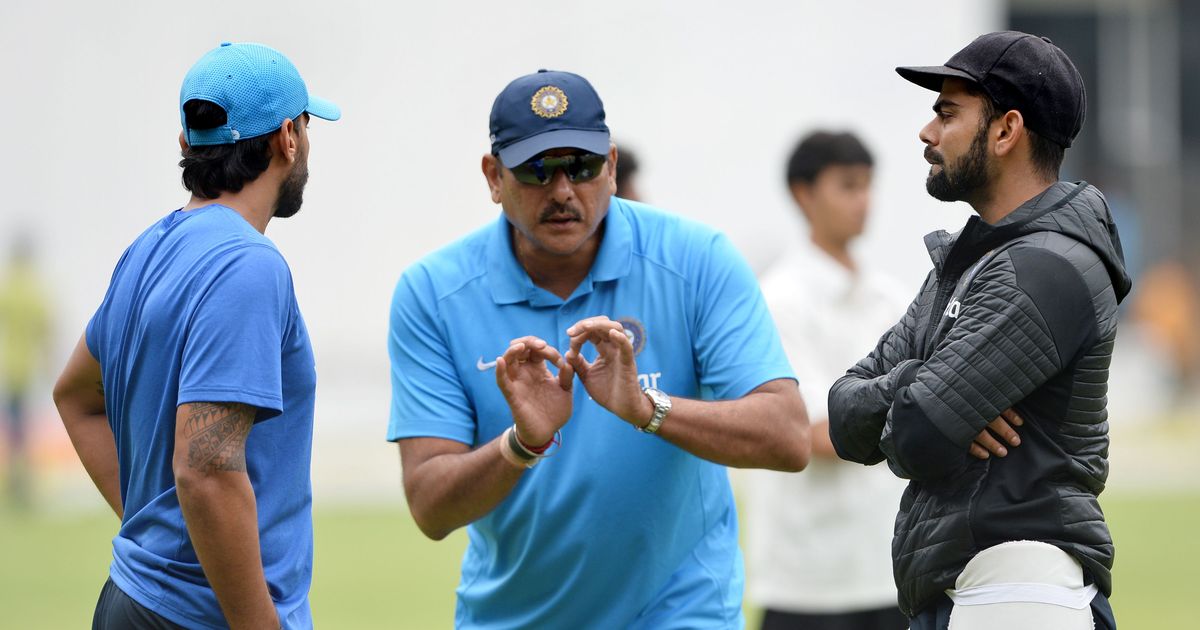 This journey of Ravi Shastri as Indian coach began way back in 2007, when the Mumbaikar was made the coach for the Bangladesh test series in summers. Indian team whitewashed the series giving Shastri the first taste of coaching.
Post Chappell era, the team was split into groups, the senior's camp and the junior camp. Ravi glued the players as a team and asked them to enjoy the sport. The inspirational dialogue did wonders. The Indian team between 2007-2011 won two World Cups (T20 and ODI), Asia Cup, and ranked first in ODI's and Tests, won one-day series in Australia, test and one day series in New Zealand and West Indies. Win became the synonym for Indian cricket team.
Why Ravi Shastri is the Perfect Choice for the Post of Indian Coach?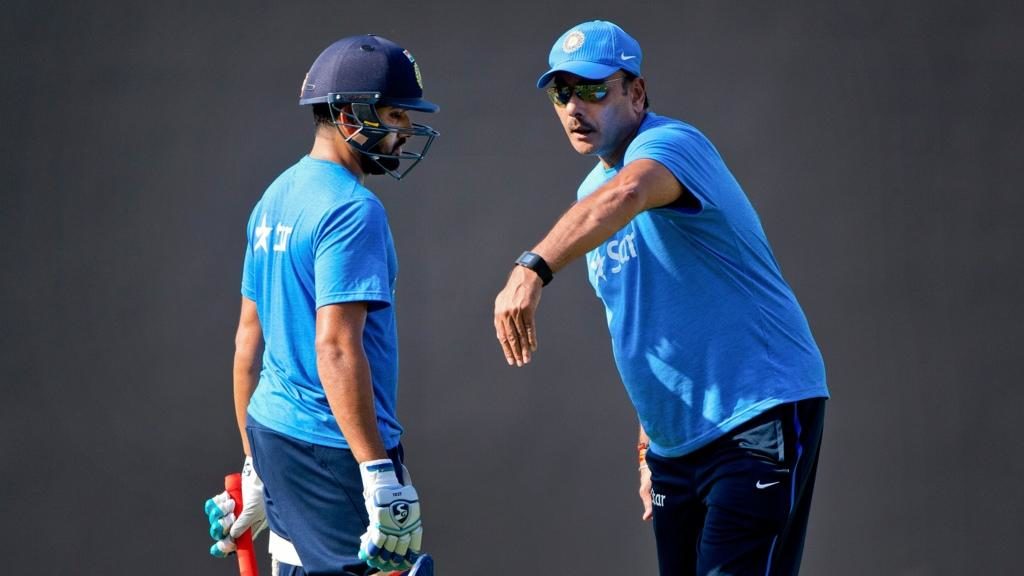 Ravi Shastri comes with a wealth of experience as a player, commentator, senior coach and a never say die attitude cricketer. He has a deep understanding about the game and Indian cricket dressing room culture.
He has scored tons of runs across all cricket nations earning trophies, accolades and respect from the opponents. Who can forget the famous 1985 World Series, where the flamboyant batsmen won the man of the series award and was awarded Audi 100 motor car as prize.
He is a perfect fit for the post of coach because the stalwart is closely involved with the game across the globe, the current players, and veterans of the game, teams and players performance under different conditions, strength and weakness of different teams. These are some valuable inputs, which comes along with Shastri. He is a sorcerer's stone for Indian players, but still critics leave no stone unturned in slamming him for discipline and team loss.
His expertise lies in making the environment friendly and light, giving required freedom to each player to enjoy their personal space and express their concerns freely. Identifying the technical flaws in the batsmen technique and fixing them. He brings accountability, assurance and security for each individual, the Indian cricket is finally in the right hands.
The Ravi- Virat "Jugalbandi"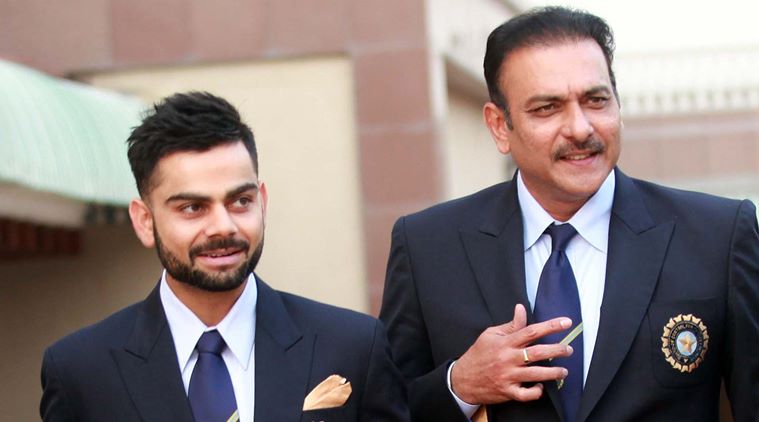 Virat Kohli and Ravi Shastri, both share the same aggressive DNA, playing fire with fire and giving back to the opponent on the face making the complete mockery. The anthem is "Don't just do it, do it with style". Both lay emphasis on fitness and high fielding standards, putting team spirit over individual performances, mantra of work hard and party harder and keep the motivational juice going through the guts.
Within few months after his tenure as senior director, Virat Kohli was in awe of his dynamic personality. This is the reason, why the Indian boys did well during his first tenure, but his unceremonious exit left Virat Kohli heart broken. He desperately wanted Shastri back as a commander in chief.
No offence to Kumble, he is a legend, a great administrator and a visionary. After the grand come back of Ravi Shastri as a coach, the team did well on the home soil beating England, Australia, New Zealand and Sri Lanka. The team also won a historical test match at Wanderers in South Africa winning the test match after 7 years. India has won only 3 test matches in South Africa since 1992.
The Virat- Shastri was going through the green run, until they landed on the land of English. Beating England at home turf has been a dream for all cricket super powers. They are next to being invincible. Coming back to the present day, Indian team is 2-0 down in the test series, effigies are being burned, players being trolled on the social media and the critics have already declared the series a white wash.
Questions are being raised on the selection process. Fans felt sorry for Pujara, who was run out by Kohli without scoring. The sword is hanging over his position. He doesn't play the one day matches, T20 and was not even a part of IPL 2018.
Also Check : Indian Cricket Team "Predator at Home, Prey Overseas"
Opening slot is also in question, the Virat- Shastri have to resolve the problem quickly before it gets too hot. Indian team has no shortage of openers, players like Prithvi Shaw, Mayank Agarwal, Faiz Fazal, Priyank Panchal, R Samarth, Abhimanyu Easwaran, and Sanjay Ramaswamy.
Images are being shared showing Ravi Shastri napping, slamming him for his behaviour and code of conduct. The 3rd test will start from 18 August, the team and Indian fans are again looking up to Indian Avengers to save the country from defeat and broadcast the winning anthem across the globe.