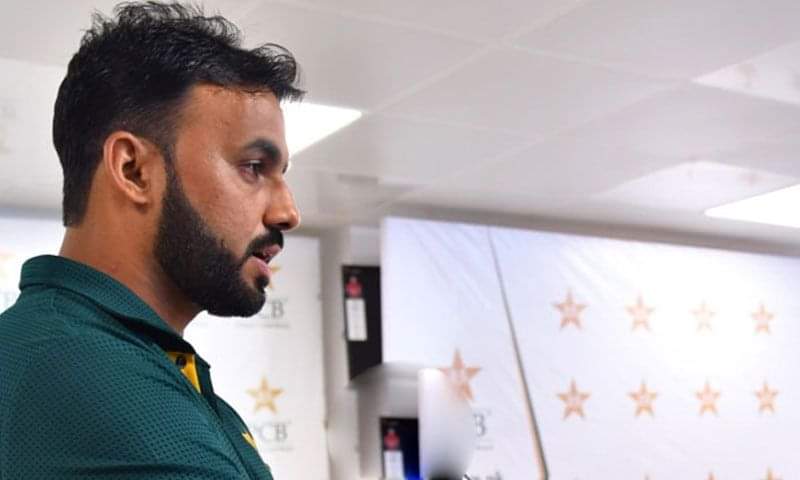 Pakistani all-rounder Kashif Bhatti has now been permitted to join the national team in the UK ahead of the series against England starting next month. Earlier, Kashif had travelled with the team to England but he had tested positive of the coronavirus after his arrival in the country. 
The left-arm spinner was immediately put into self-isolation, away from his teammates as a precaution. Kashf was completely fit in Pakistan before the team left for England, however, the positive test after reaching London barred him from attending team practice sessions. 
As per the protocols set by the PCB, if a player tests positive for the coronavirus, he will be monitored and tested regularly for keeping a track of his health improvements. 
The protocols also state that if the player is tested negative twice in his test, only then he would be permitted to join his respective team and play. 
"The player had returned a positive test result for the remnants of previous Covid-19 infection and in consultation with Public Health England and a virologist, a safety-first approach was taken to isolate the player," the spokesperson said.
"The player has now returned a second negative test with no risk of infection to other players and staff." the spokesperson added. 
Bhatti had arrived in England on July 8 and since then he has been under scrutiny and also appeared for numerous tests. Moreover, the ECB also made sure of conducting tests of all the Pakistani players as a part of a mandatory protocol for ensuring safety under the biosecurity "bubble". 
The first test between England and Pakistan will begin from August 5 at the Old Trafford Stadium.