Lyon's Girlfriend in Stands to Watch: The major highlights of the first day of Ashes test was Steve Smith's nerve-jangling ton against all odds, Stuart Broad's 5 wicket haul and Nathan Lyon's girlfriend in stands, watching her hero bat during a crucial juncture in the game.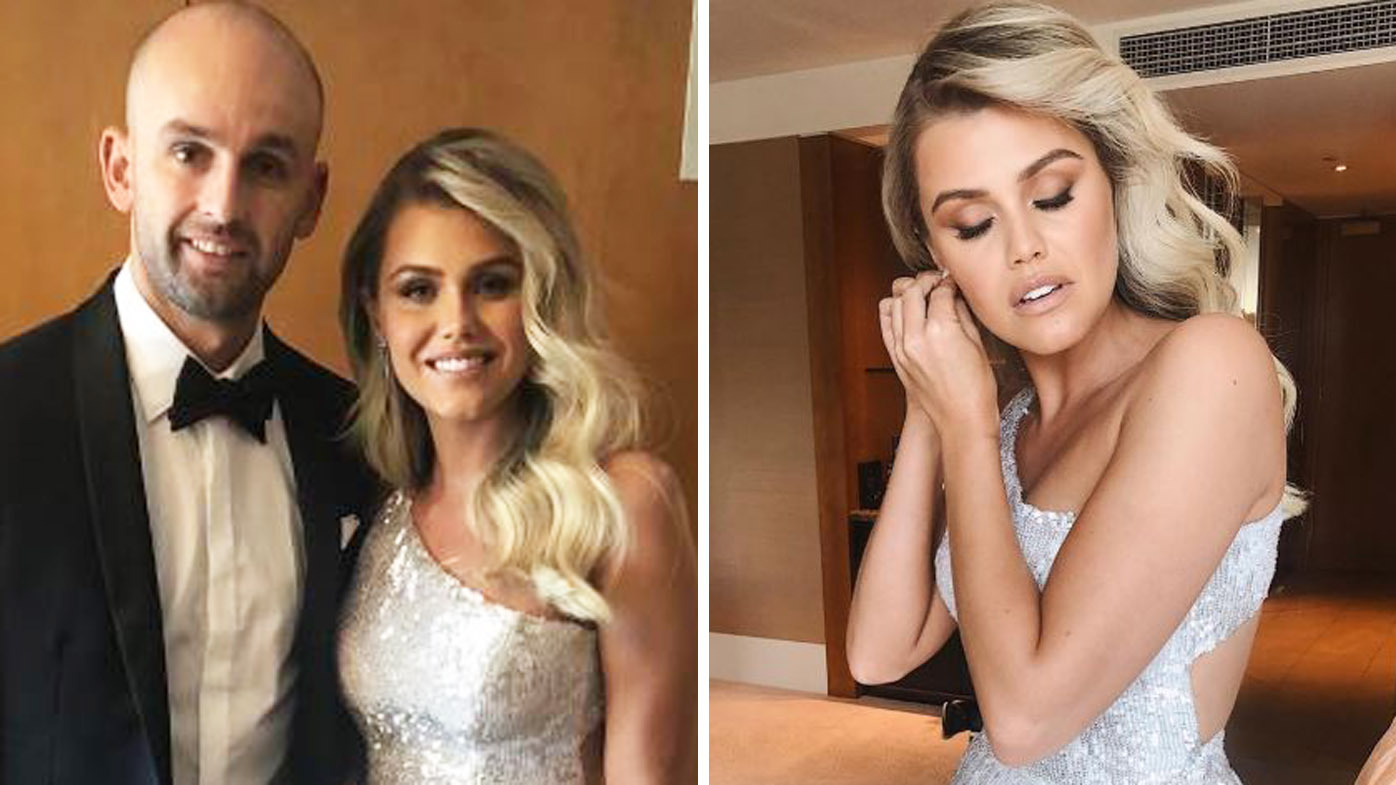 When barmy army was busy trolling Steve Smith with derogatory effigies and sandpaper, there was a beautiful woman in an overcoat, who had her eyes on new Australian spin king Nathan Lyon. Lyon struck in the middle, providing Smith, the much-needed support, playing probably one of the best tail ender's knock.
She was none other than Emma McCarthy, the new girlfriend of Aussie spinner Nathan Lyon, who was also joined by Dani Willis, Steven Smith 's wife. While at one end, the tabloid was busy capturing pictures of cricketer's girlfriend and wives, on the other hand, Steven Smith and Nathan Lyon were busy stitching a crucial partnership that not only took Australia to a respectable total of 284, but helped Steve Smith reach his 24th test ton.
He was full of praise after the end of the day "Sometimes you need your tail to dig in with you," Smith said. "Everyone gets to bat, so you might as well try and improve it, and to their credit the bottom four and the bowlers that are on the bench have worked incredibly hard the last couple of weeks to try and find a game plan that works in England.
"Try and get their defence in order and playing the ball really late and all those kinds of things.
"It's been a big focus, because tail runs can change the course of a game, as we sort of saw today."
A Few months ago, Cricket Australia implemented a WAG (Wife and Girlfriend) ban for overseas matches. They were banned for several World Cup games, and the same rule was supposed to be implemented during the Ashes. But the coaching staff and playing group reportedly came to the decision ahead of the World Cup, according to the Gavin Dovey, team manager
"There are a lot of challenges but what we've tried to work out when we think it's important for the group to be on their own, knuckle down and focus on the task," Dovey said.
"We can't go a whole World Cup and Ashes and not have families as a big part of it. That would be ridiculous over such a long period of time," he added.
"We want to get the balance right between what's in the best interests of the team and the players' individual circumstances."
"We'll bunker down before the first Test. Then we'll have a family period around the second and third Tests," Dovey said.
"The lesson we've tried to learn out of 2015 is we want to get off to a really good start. We're being quite protective around that."
During the first day of the test, Australian batting was completely outclassed by fiery bowling spell by the English bowlers, but it was Steven Smith heroics that saved Australia from a miserable downfall.
After day one, Steven Smith was seen hugging his wife for being the only source of inspiration during the match.
Australia's last Ashes tour of England in 2015 was a close shave as the final score-line was 3-2, which saw Australia losing the series by a whisker. Former Australian wicketkeeper Ian Healy in the past had suggested that the presence of wives and girlfriends may be the source of distraction.
"All their partners are here and some of the most respected cricketers I played with hated that distraction. They weren't allowed on tour until after the series had been won. Your mind needs to be completely focused on it. Cricket is a sport that requires complete concentration. You need everything going for you and I'm not sure they're pushing for that hard enough," Healy said.
It has been 18 years since the last time Australia won the Ashes in England and Australia looks completely focused to break this unmemorable record.
Please follow and like us: