Only 10 days remain for the ICC Women's T20 World Cup to commence in Australia and every nation is gearing up for a winning start to the tournament. The first game of the year's first big tournament will feature two heavyweights like Australia and India battling it out at the iconic Sydney Cricket Ground.
Women's cricket has been drawing massive numbers in recent times and Australian speedster Mitchell Starc wants the spectators to flock the venues, especially the finals. Speaking about the tournament, Starc revealed that he would not be there to see the finals as he will be touring at that time but urged the people to come in big numbers tour support the female cricketers during the World Cup.
While attending the star-studded night of Australian Cricket Awards, the left-arm pacer, who was accompanied by his wife and cricketer Alyssa Healy, highlighted the scenario of 2015 World Cup final where more 90,000 people came in to watch the finals between Australia and New Zealand at the Melbourne Cricket Ground and hoped that the same will happen with the Women's T20 World Cup.
"It would be phenomenal (to see the MCG packed for the final). There has been a lot of work done behind the scenes. World Cup on home conditions are always really special and they do not come around too often," Starc said.
The pacer also noted that the current pool of players knows the importance of the upcoming tournament and they know how big it would be for them to have people come into the stadium in record numbers.
"The current group is aware of how special it would be but (it would also be special) for previous eras of women's cricket," Mitchell Starc added.
Healy also hoped that people would support the Australian team and the women's cricket as a whole. The wicketkeeper-batswoman dominated the Australian Cricket Awards with two victories on the same night.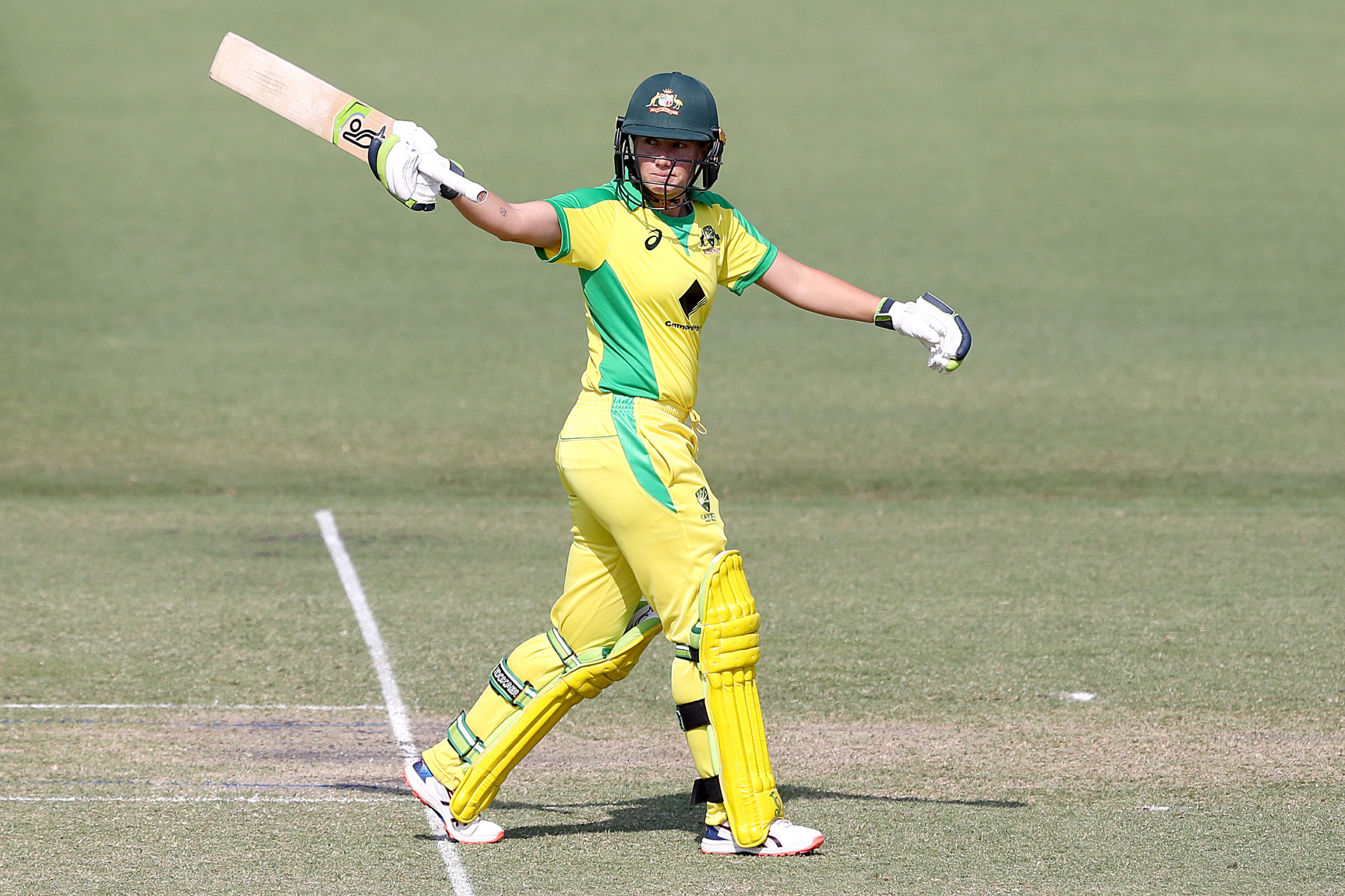 She was named the Women's ODI Cricketer of the Year and T20I Cricketer of the Year at the star-studded ceremony. This is the second consecutive year when Healy has swept the Women's Categories. In 2018, the wicketkeeper-batswoman also won in the same categories.
In related news, Ellyse Perry was named Cricketer of the Year and received the Belinda Clark Medal for the same while David Warner was received the Allan Border Medal for Cricketer of the Year in the men's category.
Full List of Winners:
Belinda Clark Award: Ellyse Perry
Allan Border Medal: David Warner
Male One Day International Player of the Year: Aaron Finch
Female One Day International Player of the Year: Alyssa Healy
Hall of Fame Induction: Sharon Tredrea
Betty Wilson Young Cricketer of the Year: Tayla Vlaeminck
Bradman Young Cricketer of the Year: Wes Agar
Male Test Player of the Year: Marnus Labuschagne
Female Domestic Player of the Year: Molly Strano
Male Domestic Player of the Year: Shaun Marsh
Hall of Fame Induction: Craig McDermott
Female International Twenty20 Player of the Year: Alyssa Healy
Male International Twenty20 Player of the Year: David Warner