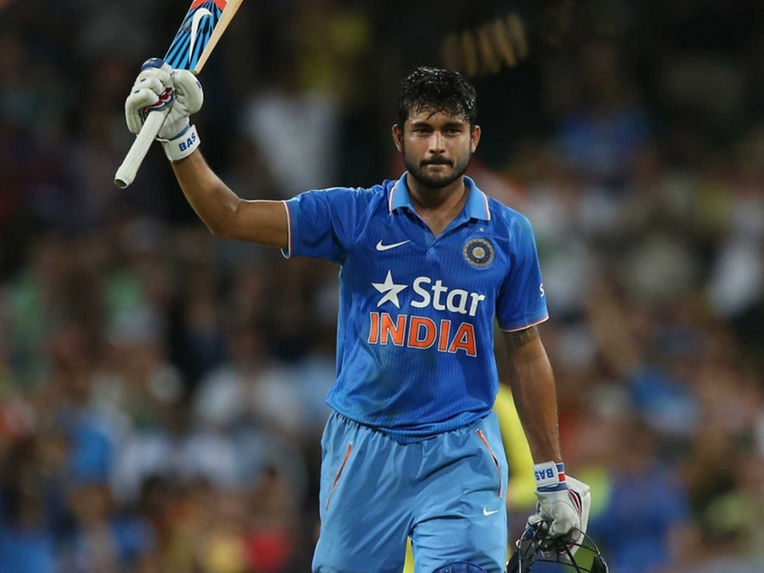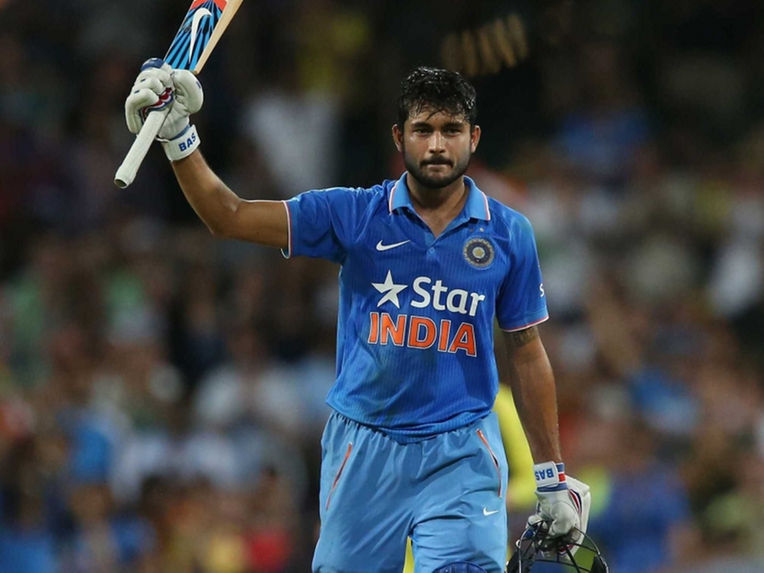 Full Name: Manish Pandey
Father's name: G.S Pandey
Mother's name: Tara Pandey
Sister's name: Anita Pandey
Age: 30
Height: 5'8
Date of Birth: 10th September 1989
Favourite Player: Rahul Dravid
Favourite Sport: Cricket
Favourite Actress: Priyamani
Favourite Actor: Amitabh Bachchan
Favourite Singer: Eminem
Favourite Food: Prawns and Pani Puri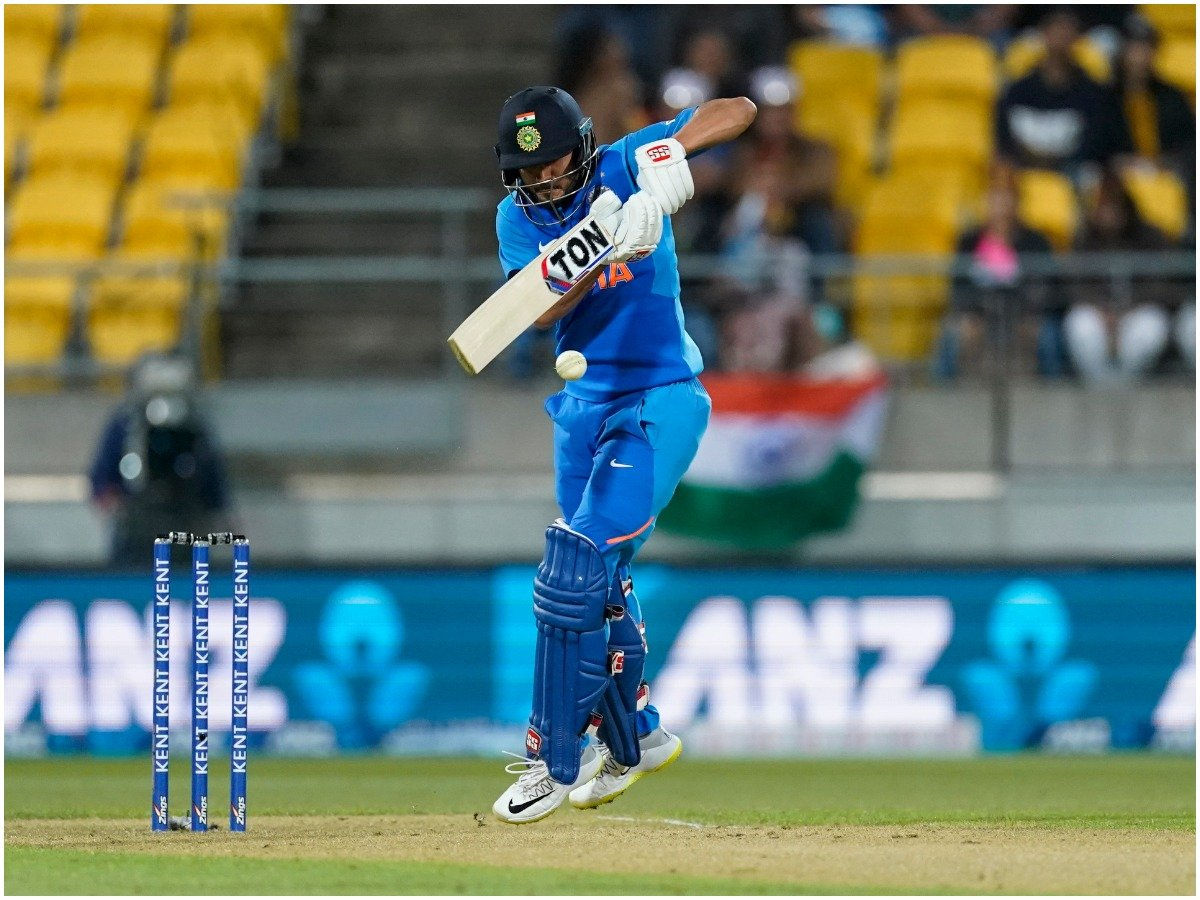 Home Town: Nainital
Nationality: Indian
Religion: Hindu
School: Kendriya Vidyalaya, No. 1, Devlali, Nashik
Kendriya Vidyalaya, Bangalore, Karnataka
College: N/A
Qualification: N/A
Hobbies: Listening Music and Reading
Marital Status: Married
Debut ODI: vs Zimbabwe at Harare Sports Club, Jul 14, 2015
T20I: Zimbabwe at Harare Sports Club, Jul 17, 2015
Net Worth:  $4 Million
A flamboyant stroke maker, Manish Pandey is currently India's one of the best middle-order players going around. Pandey showed the signs of a genius at a very young age after he became the first Indian batsman to score a century in the Indian Premier League in 2009. However, his career graph hasn't panned out as he would have liked.
EARLY YEARS AND THE UNDER-19 TRIUMPH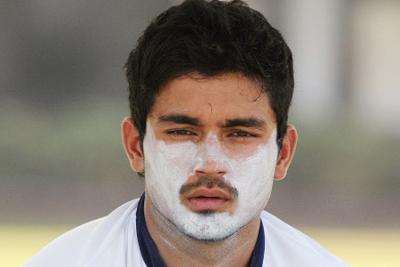 Manish Pandey was born on 10th September 1989 in Nainital. He later moved to Rajasthan and played divisional cricket there. Manish Pandey' father was in the Indian Army and therefore, living at one particular place was never an option. Pandey's love for cricket took a serious turn when he shifted to Karnataka. 
While most of the people don't like to move from places to places, for Manish it was one of the things which he quite liked about being an army kid. Pandey loved to hang around with different people and learn about different cultures of different states. 
" Some people say Travelling is not good, shifting is not good. But I would say it is one thing I enjoyed about in Army life. We kept on moving, we kept on shifting basis. Always trying to learn something new from a different culture, from a  different state. I have a different set of friends. I was quite good."  Manish Pandey told in Cricbuzz' spicy pitch series on Youtube. 
Being an army kid, Pandey had always followed a strict regime of things. From a very early age, he would wake up at 5 am and start practising at 6 am. He would practice for 2 hours before heading up for school. Pandey would come back from school at 2 pm and then practice again for an hour before going out with friends to play. 
At the age of nine, Manish Pandey joined Syed Kirmani's academy in Bangalore. The Indian batsman, from then onwards started playing the game with more passion and determination. Playing for Karnataka, he once scored a ton against Mysore in just 40 balls.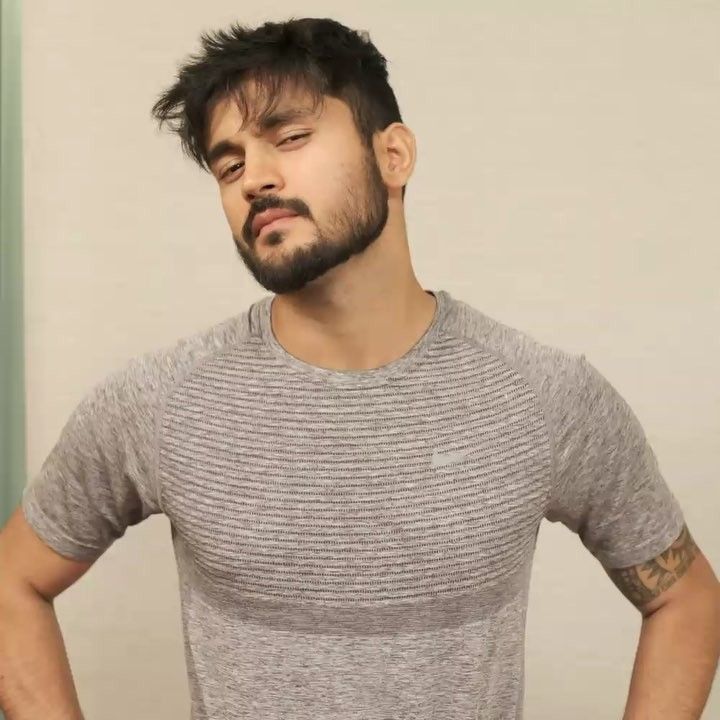 Till about 13-14 years of age, Manish Pandey would always be confused about whether to go in the Army or make cricket as his profession. However, after representing the state team for a consistent period of time, Manish finally made up his mind and looked nothing beyond cricket from there onwards. 
"As an Amry kid, the first thing you have in your mind is to become an Army officer. That's the basic idea you get growing up. You like your father's uniform, you like the way an Army officer his. You like the lifestyle of an Army officer. Even I got fascinated by that. But after playing for state at 14 and 15 years of age, that dream changed to becoming an international cricket and make a name for myself." 
Manish Pandey kept on piling runs for the state team and all those consistent performances in the competitive cricket eventually helped him fetch a place in India's 2008 World Cup squad led by Virat Kohli.
Pandey played alongside Virat Kohli, Ravindra Jadeja, Saurabh Tiwari etc. Both Virat and Ravindra Jadeja today, is one of the most important players of Indian Cricket Team. 
Being an integral part of the squad, Pandey helped India win the title. In the final game against South Africa, Pandey scored vital 20 runs in what proved to be a low scoring affair.
MANISH PANDEY'S FAMILY: 
Manish Pandey was born on 10th September 1989 in Nainital. His father, GS Pandey is a retired Army officer, while his mother, Tara Pandey is a home-maker. Manish Pandey's father has played an influential role in role in making the former an Indian cricket star. He has been a guiding light to Manish all throughout his journey. Being an army officer, he instilled all the disciplinary traits to his sons. 
Pandey's father would make sure that he would wake up at 5 am and sleep early at night and most importantly, not miss out any training session. 
Manish Pandey tied the knot with Ashrita Shetty on 2nd December 2019. Ashrita is an actress who works in Tamil Film Industry.  She was born on 16th July 1992.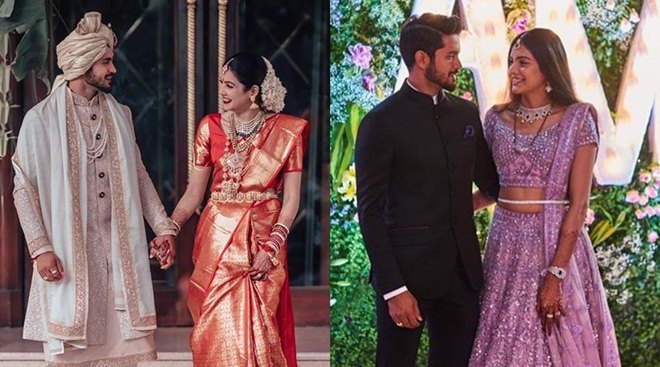 INDIAN PREMIER LEAGUE: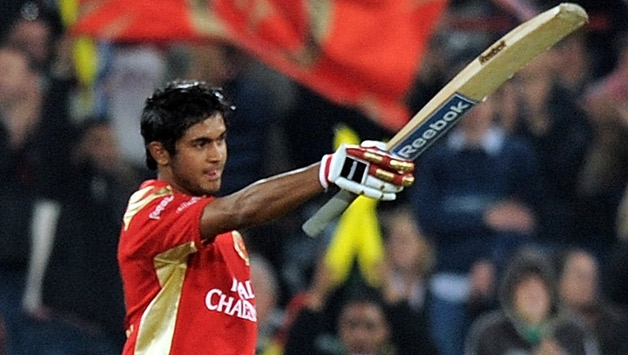 Post the under-19 World Cup triumph, Royal Challengers Bangalores snapped Manish Pandey ahead of the inaugural season in 2008. Pandey didn't get many opportunities in the first edition having played just three matches in the tournamnent. However, by the end of the second season, Manish Pandey was no more an unknown phenomenon. In what was the last league game for RCB in the second season, Pandey scripted history by hitting the first-ever century by an Indian batsman in the Indian Premier League. He smacked an unbeaten 114 off just 73 balls, helping the side win the game against SRH by 12 runs. 
Pandey didn't perform well the following season and hence was released by Royal Challengers Bangalore. The 2012 IPL saw him moving to Pune Warriors and continued playing for them till 2013. 
Ahead of the 2014 IPL season, Pandey joined Kolkata Knight Riders. He, in fact, has played the most number of games in a single season in 2014 edition in his entire IPL career. Turning up for KKR, Pandey amassed 401 runs in 16 matches, averaging 30.84. He scored two half-centuries with the highest score being 94.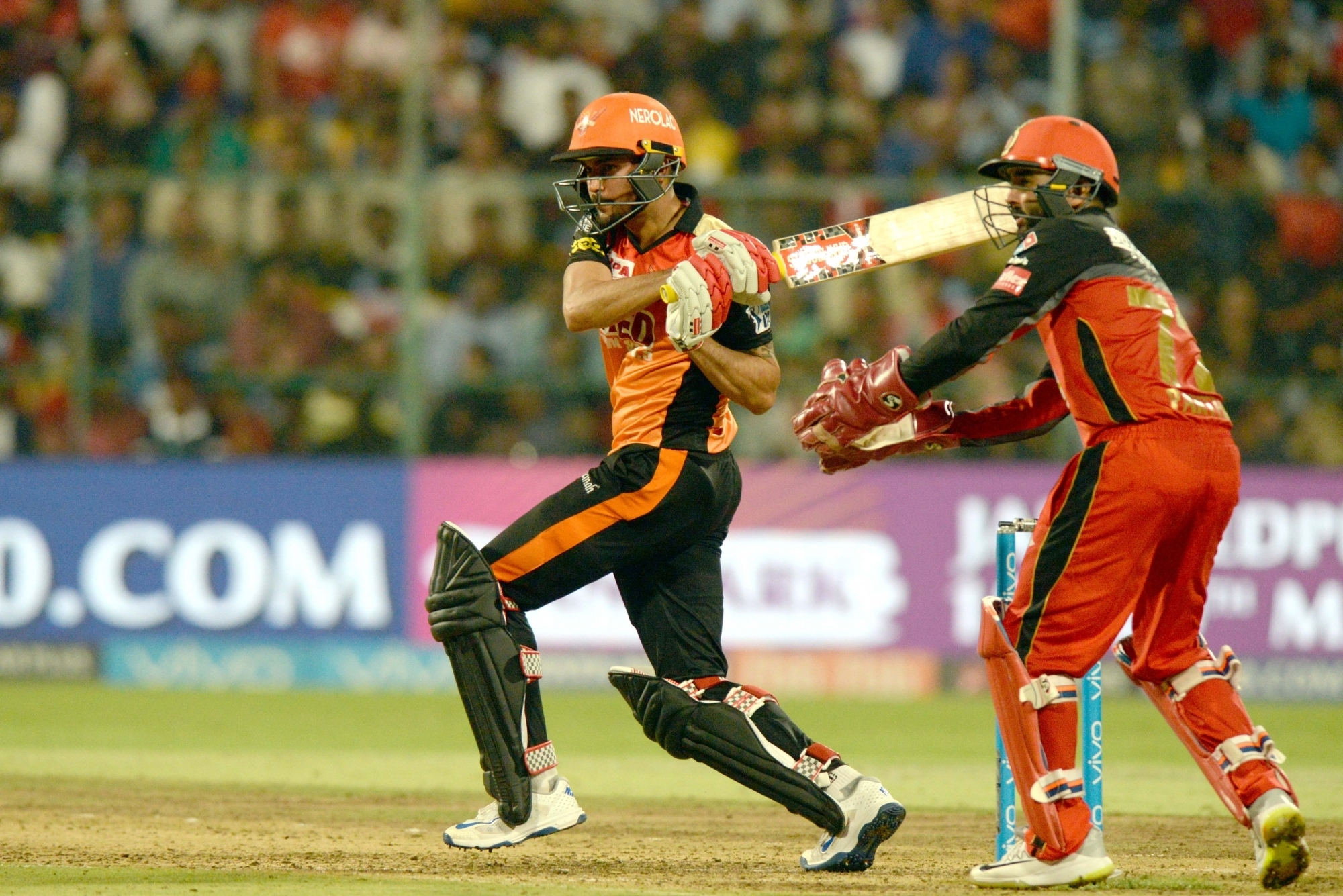 Manish Pandey's breakthrough year came in 2017, where he scored 396 runs at an average of 49.50, including two half-centuries. That led him to become the most expensive buy in 2018 IPL auction. The Karanataka cricket was snapped by Sunrisers Hyderabad for a whopping price of 11 crores.     
Pandey, though, could not turn up with good performances that season, enduring an average of just 25.81.
A match-winner, Pandey came back with exceptional performances. He made sure SRH capitalize the start received from the openers and doesn't lose wickets in packs. The Karnataka batsman piled up 344 runs in 12 games at an average of 43.00.
In his IPL career so far, he has scored 2843 runs in 130 games at an average of 29.30 and a strike rate of 120.82.
MANISH PANDEY'S DOMESTIC CRICKET CAREER: 
Manish Pandey has played an instrumental role in turning the fortunes of Karnataka cricket. The 30-year cricketer has been a consistent batsman in the domestic circuit for the Karnataka team. He announced himself in the domestic cricket with a stellar season in the 2009-10 Ranji Trophy.
He amassed as many as 882 runs which included four centuries and five half-centuries, with an average of 63. Pandey exhibited a ravishing 144-knock in the final match against Mumbai; however, his help couldn't take the team home as they lost that game in the end by just 6 runs.
A veteran in domestic cricket, Pandey has made 161 appearances in List A cricket and 91 in first class matches in which he has amassed 5376 and 6138 runs respectively.
MANISH PANDEY'S INTERNATIONAL CRICKET CAREER :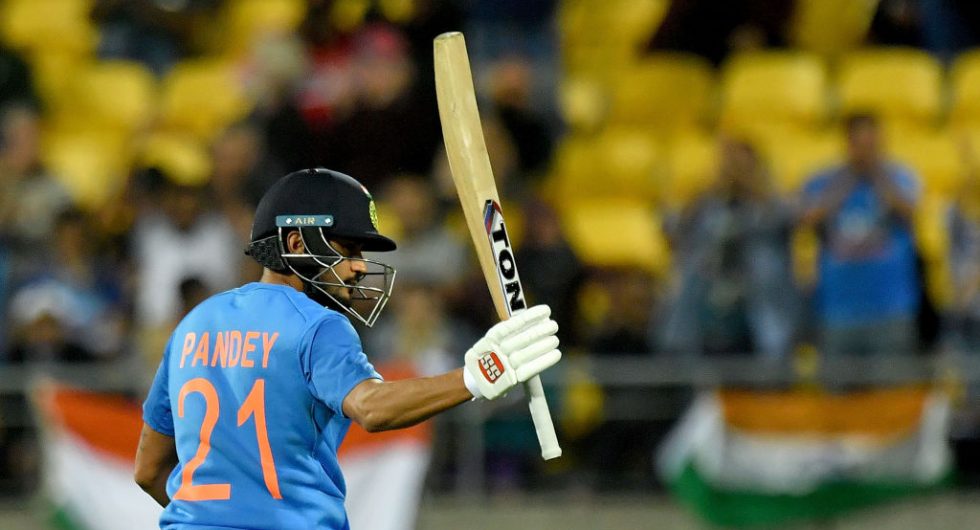 There is no denying that Pandey boasts of incredible numbers in domestic cricket, yet, he hasn't managed to replicate similar performances at the biggest stage. Hardcore competition coupled with frequent injuries never allowed Pandey to cement his place in the eleven for a long period of time.
Manish Pandey made his international debut for India against Zimbabwe after the 2015 World Cup. He immediately impressed everyone with a blistering 71-run knock in the first innings.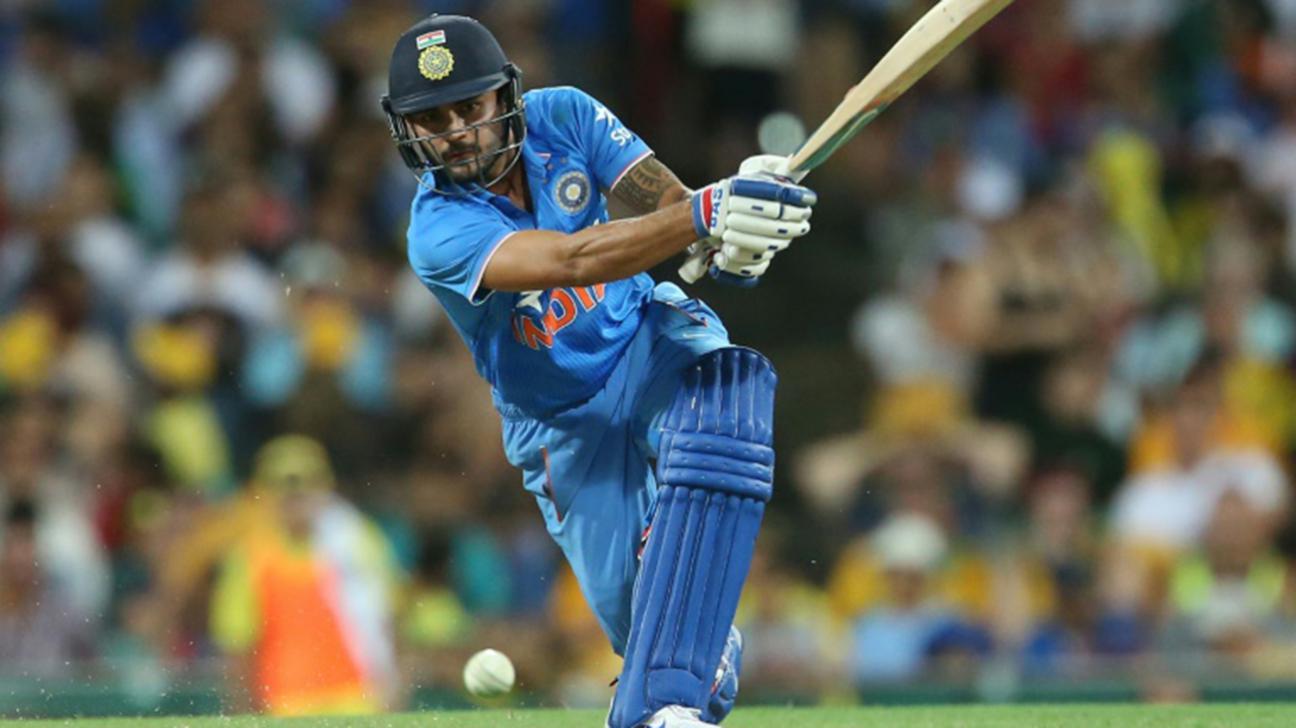 From there on, he always remained in contention. A match-winner, Pandey scored an unbeaten century against Australia to win the game for India in 2016. Till date, it is regarded as the best knock he has played in his entire career.
However, a poor run of form and frequent injuries meant he was in and out of the team and also missed out on the place in the 2019 World Cup.
However, given his potential and India's search for a number five and six batsmen in the shortest format, Manish Pandey has perhaps cemented his place in the eleven and with the T20 World Cup lurking around the corner, chances are high that he will make it to his first ICC event.
Manish Pandey in his international career has played 26 one-day internationals and 38 T20 matches in which he has managed to score 492 and 707 runs respectively. 35.1 in one-day internationals and 47 in T20s.
MANISH PANDEY'S RECORDS AND ACHIEVEMENTS: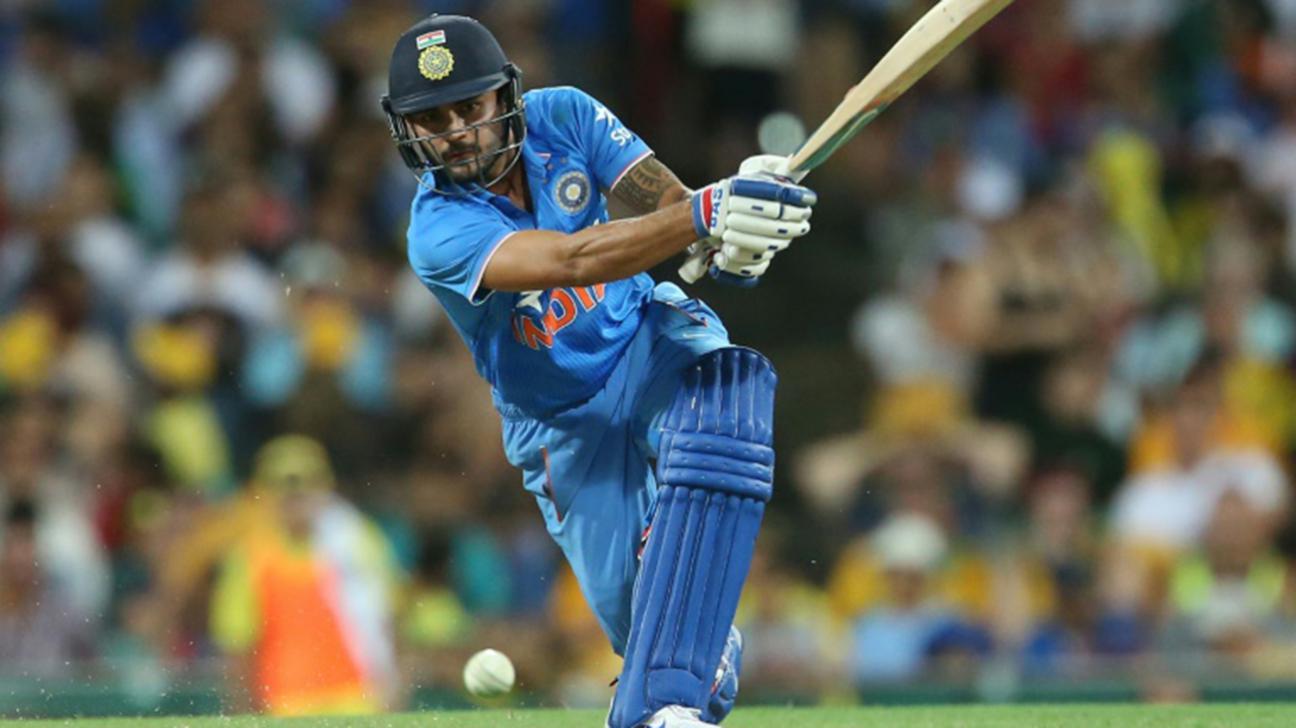 The world came to know about Manish Pandey for the first time in 2009 edition of Indian Premier League. Playing for RCB, he became the first Indian batsman to score a century in the cash-rich premier league. 

A match-winner, Manish Pandey played a breathtaking inning in the final of 2014 edition of IPL. Playing for KKR, Pandey took the match away from Punjab and helped the team win the title. He received the man of the match for his performance.

Manish Pandey made his one-day debut in 2015 against Zimbabwe. He scored 71 runs in his maiden innings and struck a crucial 144-run partnership with Kedar Jadhav.

Manish made his T20 debut against Zimbabwe in 2015. He boasts of an excellent record in T20 internationals for India. In 38 matches, Pandey has scored 707 runs at an average of 47.1.
MANISH PANDEY SOCIAL MEDIA  ACTIVITIES: 
View this post on Instagram
View this post on Instagram

Manish Pandey Facebook Profile: https://www.facebook.com/Manishpandeyfc/
Manish Pandey Twitter Profile: https://twitter.com/im_manishpandey?ref_src=twsrc%5Egoogle%7Ctwcamp%5Eserp%7Ctwgr%5Eauthor
Manish Pandey Instagram Profile: https://www.instagram.com/manishpandeyinsta/